Note: Solar Choice is not a solar installer and has no financial or other incentives to promote any product brand over another.
Overview of TW Solar – Company History
TongWei Solar (aka TW Solar) is a photovoltaic company established by Liu Hanyuan's Tongwei Group in 1982. The group commenced its solar operations in 2006 giving them almost 20 years of trading history as a solar panel manufacturer.
TW Solar has 6 manufacturing sites in China located in Hefei, Shuangliu, Meishan, Jintang, Yancheng, Nantong and Tonghe. Tongwei Solar's annual production capacity is reported to be 70GW for solar cells and 14GW for solar panels, which makes it one of the bigger players in the solar panel manufacturing market.
Tongwei Solar has yet to establish a local office in Australia to support its Australian customers. That means the company relies on local distributors like One Stop Warehouse to support their customers' warranty claims.
Key Indicators
| | |
| --- | --- |
| | TW Solar Panels |
| Bloomberg Tier 1 Ranking | No |
| PV Evolution Labs Top Performer | No |
| Office location in Australia | No |
What is a Bloomberg Tier 1 Solar Panel?
Bloomberg's infamous tier 1 ranking is NOT a measure of Solar Panel quality in any way. It is simply an indication of the bankability of the manufacturer based on publicly released information on the financial health of the company. This should give you an idea if the company is a large, well-known manufacturer.
See full list of Bloomberg Tier 1 Solar Panels
TW Solar solar panels are NOT listed on the latest Bloomberg Tier 1 list.
What is PV Evolution Labs Top Performer?
PV Evolution Labs with support from DNV GL independently test solar panel reliability. The tests are voluntary, with solar panel manufacturers paying to participate in the testing. This testing process is internationally renowned and is an accurate reflection of the solar panel's performance.
TW Solar Solar Panels are currently NOT ranked on the PV Top Performers List (2023).
See the full list of PV Evolution Labs Top Performing Solar Panels
Why is office location in Australia important?
Most solar panel manufacturers entering the Australian market first set up their distribution channels and worry about customer service later. This has led to many unhappy customers who are left trying to contact Chinese head offices to claim their 25-year product warranty.
Relying on your solar installer is not always an option as we've seen many residential solar installers (including the large ones) go out of business well within the lifetime of the systems they are installing.
TW Solar do NOT have a local office in Australia.
How much do TW Solar Solar Panels cost?
The below is an estimate of the wholesale cost of TW solar panels. Note this price is only available to distributors or solar installers, not to end-consumers.
| | |
| --- | --- |
| Solar Panel | Price per Watt |
| TW-TWMND-54HS440/30 | 33-35 c/W |
Compare solar quotes from up to 7 local installers now.
TW Solar Panels – Points of Difference
There are many solar panels out there, what makes TW Solar's solar panels stand out?
Top Player in Production Capacity
TW Solar's annual production capacity puts them in the top 10 solar panel and cell manufacturers in the world by volume. The current solar cell production capacity of 70GW, is project to grow to 130-150GW by 2024-2026. TW Solar's last reported annual solar panel production capacity was 14GW and it was self-reported that this would grow to 80GW by the end of 2023.
TW Solar Solar Panel Technologies
TW Solar currently has 131 solar panels approved by the Clean Energy Council in Australia under the name "Tongwei Solar (HEFEI) CO LTD". This is a requirement to be eligible for the federal STC solar rebate.
The two main series of panels below are currently being sold in Australia:
Half-cut Module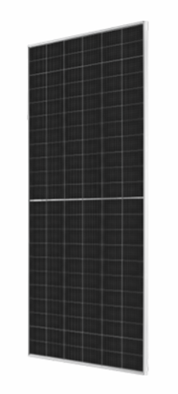 The half-cut module from TW Solar are monocrystalline panels, available in both P type and N type options. The series comprises three sub-series: TWMPD (P type), TWMND (N type), and TWMPF (Bifacial). These series are suitable for both residential and commercial projects as they own a wide range of power output(from 390 watt to up to 670 watt).
TW Solar's N-type modules in this series offer better performance than the P-type panels. With the different cell technology, N-type modules also have a lower temperature coefficient and a slower power degradation rate (1% for N type and 2% for P type in the first year),
The series also offers an 'all black' option where the solar cells and aluminium frame are black to offer customers a more aesthetically pleasing solution for their roof.
Shingled Module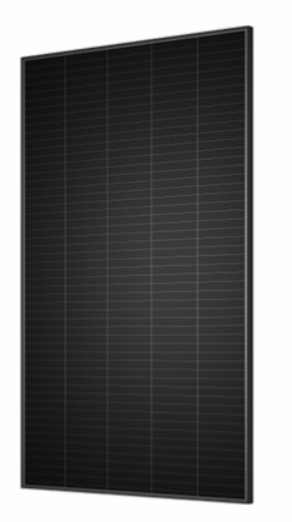 TW Solar also have shingled solar panels where the solar cells overlap each other resembling the appearance of shingled roof tiles. This overlapping configuration reduces inactive space on the module's surface, increasing the overall efficiency of energy conversion.
Within TW Solar's Shingled modules collection, there are three sub-series: Terra 5K, Terra 5E, and Terra N.
For the Terra 5K and 5E series, power output ranges from 425 watts to 445 watts for Terra 5K and 400 watts to 430 watts for Terra 5E. These modules offer various options including shingled monofacial conversational modules (SC), black frame modules (SCS), and full-black modules (SCF).
As for the Terra N series, it exclusively features the full-black module option (pictured to the right).
TW Solar's Warranty for Australian Customers
Solar panels come with a product and performance warranty. The product warranty covers manufacturing faults and defects while the performance warranty covers the rate at which the panel will degrade in performance over time. The product warranty is considered most important and is what we recommend you use in your decision-making criteria.
TW Solar offer a 12-year, 15-year or 25-year manufacturer's or product warranty for different series. The below models come with the longer 25-year product warranty in Australia:
TW***MAP-108-H
TW***MAP-108-H-S
TW***MAP-108-H -F
TW***MGP-108-H
TW***MGP-108-H-S
TW***MGP-108-H-F
The 25-year performance warranty for most of their panels is on par with most other manufacturers. The single-glass Tongwei solar panels are guaranteed to produce at least 98% of rated performance in the first year and an annual power degradation of no more than 0.55% in the following 24 years.
Considering TW Solar does not have an Australian office, this may make the claim procedure more difficult.
In the warranty document, the contact details are only provided for their head office in China:
"Tongwei Solar (Hefei) Co., Ltd. Add: NO.888 Changning Road, High-tech District, Hefei, Anhui, P.R.China Z.C.: 230088 M.P.: 18019909071、18056077565"
Click here to read more TW Solar warranty terms and conditions
Pros and cons of TW Solar Panels
Pros
Cons

They are a large-scale solar panel manufacturer




A wide range of solar panels options are available

Not part of Bloomberg's tier 1 & PVEL ranking




No Australian office meaning any warranty claims or technical support will be very difficult
TW Solar Panel Specifications (common modules)
| | |
| --- | --- |
| | TW-TWMND-54HS440/30 |
| Cell Number | 108 cells (6x 18) |
| Cell Type | TCN ( N Type Monocrystalline) |
| Power Output | 440Wp |
| Max Power Voltage | 33.6V |
| Panel Efficiency | 22.5% |
| Annual Power Degradation (year 2 to year 30) | 0.40% |
| Dimensions | 1722 x 1134 x 30 mm |
| Weight | 20.5 kg |
| Product Warranty | 25 Years |
| Operational Temperature Range | -40°C to 85°C |
So, Should I Buy TW Solar Panels?
Tongwei Solar's panels stack up fairly well in terms of their technical specifications. The efficiency rate of their leading N-type and shingled solar panels is impressive.
Before recommending this panel, we would hope to see Tongwei Solar set up an Australian office with support staff to assist their Australian customers like many of their Chinese manufacturing competitors.
Example of TW Solar Project
Project Type: Distributed
Project Location: Australia
Project Capacity:10.53kW
Products Used: Terra shingled series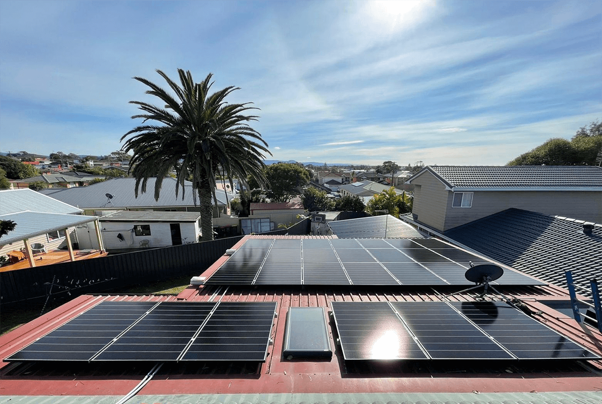 Project picture source: TW Solar
Read more product reviews from Solar Choice
Compare quotes from up to 7 pre-vetted installers in your area now.
Since 2008 our knowledge and sophisticated software has allowed over 300,000 Australian households and businesses to make a well-informed choice on their solar & battery installer.

Latest posts by Jeff Sykes
(see all)