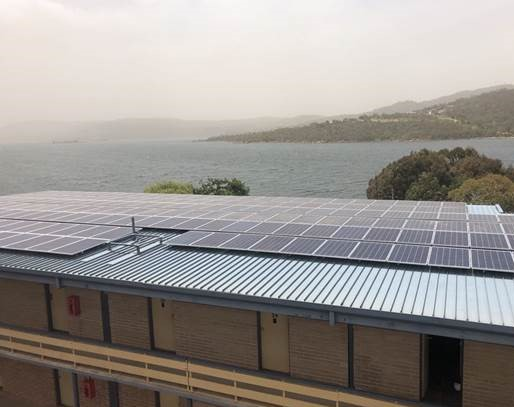 Lake Jindabyne Hotel – one of the famous pubs in near the Snowy Mountains and Kosciusko National Park – has installed a 100kW grid-tied solar system in December 2018.
Solar Choice was first consulted in 2014 to assess the potential of Solar for the business and seek some competitive solar installation quotes.
Since then rapidly falling costs of solar products and increases in electricity rates have made the business case for Lake Jindabyne Hotel much more attractive and they stand generate a 25-30% saving on their energy bill.
Lake Jindabyne Hotel benefited from access to Solar Choice's installer network, having access to live pricing, product and warranty information from a selected list of high-quality local and national solar installers.
The 350 Canadian Solar panels and Fronius inverter will deliver approximately 134,596kWh of energy and offset up to 47% of the summer energy requirements of the hotel and preventing over 2,000 tonnes of carbon emissions.
To see if your business can achieve a similar outcome – contact Jeff Sykes (Solar Choice – Chief Strategist) at jeff@solarchoice.net.au

Latest posts by Jeff Sykes
(see all)