Power from one of Australia's biggest solar farms will be used in combination with the New South Wales Vales Point coal plant, to deliver cheaper and cleaner "dispatchable" power for the state.
The owner of Vales Point has signed a long-term contract to source 150MW of the output of the proposed 275MW Darlington solar farm, which will be one of the biggest in the country.
The contract, which lasts until the expected end of the operating life of Vales Point, was announced by Edify Energy and Delta Electricity this week, and hailed by both companies as a significant step towards the inevitable clean energy transition.
"This contract serves as an example of solar working together with coal in NSW and demonstrates the growing place of renewable energy," they said in a statement.
The solar power will be used to support Delta's expanding retail portfolio, while the large scale certificates produced will be used to help meet its renewable energy target liability, and to deal with any future emissions compliance.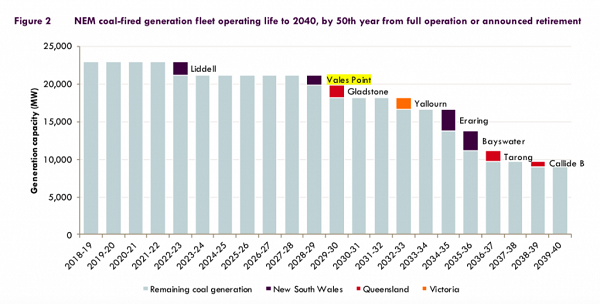 "Delta recognises that both dispatchable power and low emission technologies have a role to play in supporting an affordable, reliable and sustainable national electricity market," Delta Electricity company secretary, Steve Gurney, said in a statement."This PPA is a model for how both traditional generation and renewables can work together to ensure reliable supply to customers while providing a significant contribution to state and federal government renewable energy targets."
"This PPA is a cornerstone document to facilitate the financing of one of the largest solar farms in the country," Edify CEO John Cole said."With traditional and new sources of power now working together, it is time to end the climate debate in Australia. A focus on the economic, not just the environmental benefits, that renewable energy brings will accelerate the transition of the energy sector."
Giles Parkinson regularly contributes unique content to Solar Choice News. Giles is the founder and editor of clean energy industry news service RenewEconomy. He is a journalist of 30 years experience, a former Business Editor and Deputy Editor of the Financial Review, a columnist for The Bulletin magazine and The Australian, and the founding editor of Climate Spectator.
Latest posts by Giles Parkinson (see all)