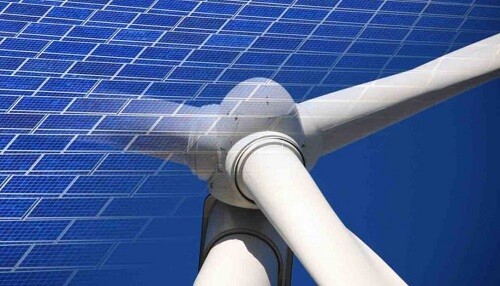 The Australian Capital Territory is now officially sourcing the equivalent of all of its electricity needs from renewable energy resources, with supply from the 109MW Hornsdale 3 wind farm chipping in to deliver the nation-leading milestone.
Having secured a contract via reverse auction, Neoen Australia's South Australia based Hornsdale 3 is now selling its output to the ACT, taking the Capital past the 100% renewable electricity milestone.
This renewable supply – mostly wind in NSW, South Australia and Victoria, but also some solar located in and around the Canberra region – has seen the ACT  reduce its greenhouse gas emissions by around 40 per cent.
This puts the Territory well on the path to its 2045 goal of zero net emissions, as it turns its attention to other market sectors, including transport, construction and the existing building stock.
Just last week, the ACT proposed to shift homes and businesses away from gas and towards electricity – a move that has prompted a new tender for another 250MW of wind and solar, including battery storage.
"This is a huge achievement in consolidating the ACT's reputation as Australia's renewable energy capital and is a significant milestone in achieving our ultimate goal of zero net emissions by 2045," ACT energy minister Shane Rattenbury said.
"The Hornsdale 3 windfarm is the last of our 10 large scale renewable energy generators that are spread across the country and are helping to power the ACT on clean energy at low prices."