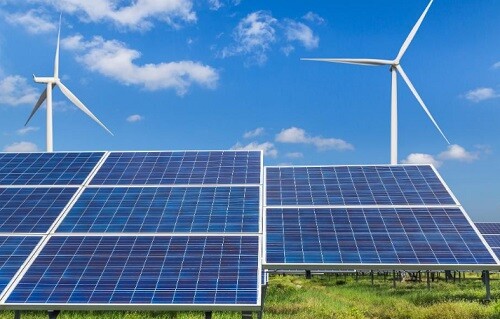 The Australian Renewable Energy Agency will tip $2.9 million into two feasibility studies into using large-scale renewables to produce hydrogen in the heart of Queensland's major coal and gas regions.
The studies will look at the viability of two major projects, aimed at cutting emissions in key manufacturing industries such as ammonia production, and for the production and export of renewable fuels.
The first project would use a solar farm of up to 210MW along with a 160MW hydrogen electrolyser to produce renewable hydrogen and "green ammonia" at Dyno Nobel's existing facilities at Moranbah.The second would use wind, solar and storage facilities to be built by Neoen to supply one-fifth of the ammonia needs from the Queensland Nitrates plant near Moura.
Both facilities already use hydrogen, but will investigate whether sourcing it from cheap wind and solar and electrolysers can offer a cheaper and cleaner deal than with the gas they use now or other fossil fuels.
Dyno Nobel, for instance, supplies the mining industry from its Moranbah facility, and would look to use the added renewable hydrogen component to meet increasing demand.
"This is the first step in the country tapping into the huge potential of a renewable hydrogen export industry," said ARENA CEO Darren Miller.
"The aim of the feasibility study is to determine whether renewable hydrogen can be produced in a way that makes commercial sense to support expanding our Moranbah manufacturing facility in central Queensland," said Tim Wall, the head of global manufacturing at Incitec Pivot, which owns Dyno Nobel and in turn has a 50 per cent interest in Queensland Nitrates too.