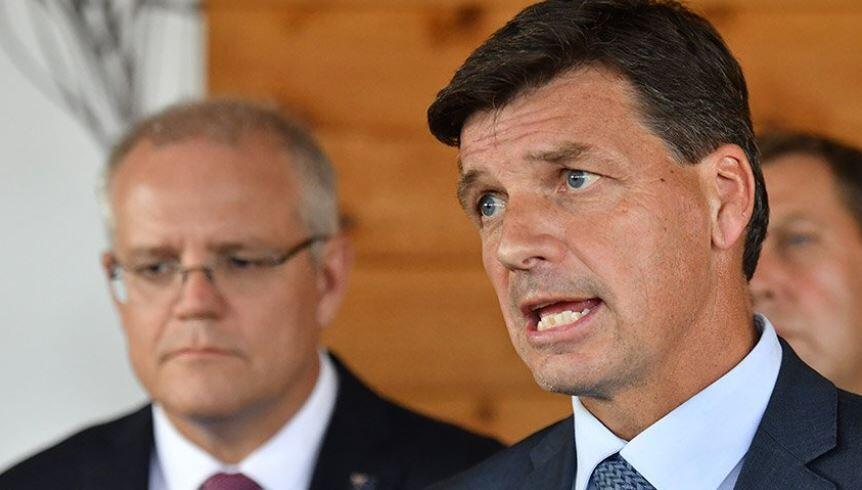 An "expert panel" hand-picked by federal energy minister Angus Taylor to identify new opportunities for emissions reduction in Australia has been heavily stacked towards the fossil fuel industry, new evidence has revealed.
According to a consultation list obtained by RenewEconomy under a Freedom of Information request, the "Expert Panel Examining Opportunities for Further Abatement" is to be led by former Origin Energy CEO and president of the Business Council of Australia, Grant King.
Selected for the panel to work alongside King was Susie Smith, the CEO of the Australian Industry Greenhouse Network, which represents many of Australia's largest emitters, as well as representatives from the Australian Institute of Petroleum, the Australian Petroleum Production and Exploration Association (APPEA), and several carbon capture and storage groups.
In a letter sent by Taylor to King also obtained by RenewEconomy, Taylor said he wanted King to examine how participation in the Emissions Reduction Fund could be improved. "I am also interested in opportunities to streamline existing reporting, audit, compliance and method development processes," the letter said.
Initially, it appeared that no representatives of the clean energy sector had received an invitation to participate in the consultation process, but the Department of the Environment and Energy later confirmed that an invitation sent to the Clean Energy Council had somehow been lost in transit and had been re-sent.
The process overall has attracted criticism, including from Greens federal climate spokesperson Adam Bandt.
"Angus Taylor has created a fossil fuel echo chamber designed to tell him only what he wants to hear, Bandt said. "If the Minister for Emissions Reduction wants to actually reduce emissions, he should stop wasting public resources on this panel made up of pals and instead start planning for the transition from coal to a renewable future."