The Dr Zhengrong Shi, the founder of Suntech and the former UNSW PhD graduate, has launched an impressive 235kW install on the Australian Maritime Museum using lightweight solar technology to overcome structural challenges.
SunMan's eArche solar panel, developed by Dr Shi, is approximately 80% lighter than traditional panels and uses a similar material to aeroplane windows to produce a thin a flexible panel.
Aimed at opening up an entire market of roof space in Australia previously considered unfeasible for solar, the panel eliminates the need for aluminium structural frames and can be bonded directly to the roof.
"The solar technology created by SunMan is an innovative and versatile alternative that can help to incorporate solar into buildings making solar a key part of the building process, and allowing solar to be installed on curved surfaces or heritage buildings," ARENA CEO Darren Miller said.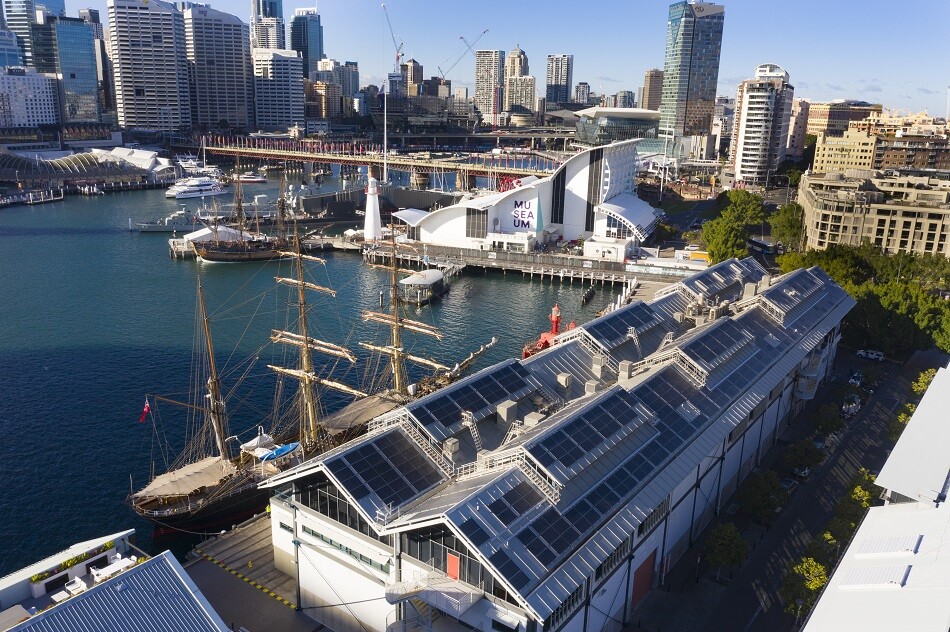 Dr Zhengrong Shi, infamously known as the "Sun King", was one of the earliest success stories in Solar PV being the first billionaire in the industry through the early success of Solar PV panel manufacturer Suntech.
The "Sun King" studied his doctorate at the UNSW under Martin Green, termed as the "Godfather of Photovoltaics", who himself recently launched a new Solar Panel using metal wrap through (MWT) technology.
SunMan have been supported in the creation of eArche through a $6.6m investment from the Southern Cross Renewable Energy Fund.