And he said that this success had attracted the attention of governments around the world, looking for alternatives to dirty and expensive gas peaking plants.
"The Hornsdale project has generated substantial savings and is likely to pay for itself within a few years," Musk said in comments on Tela's latest quarterly results.
And while it is still the largest battery in the world, he added, "we have recently received multiple requests to build significantly larger battery projects.
"This has generated interest from governments and municipalities to invest in large battery storage projects rather than in conventional peak energy generation.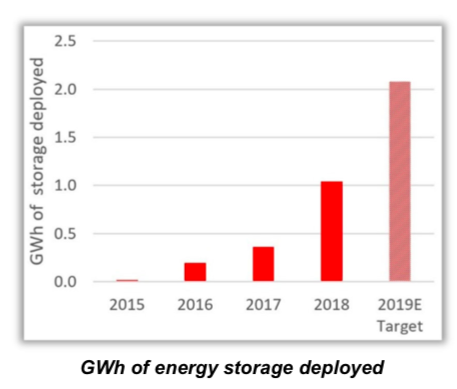 "In addition to providing backup generation and cost savings to businesses, Powerpack units are now used in over 100 microgrid projects across 32 countries."
Musk said that Tesla had deployed 1.04GWh of battery storage in 2018, a three-fold increase over the previous year, and expects this growth to double again in 2019 as a new manufacturing line at Gigafactory 1 in Nevada boosts the output of both Powerwall and Powerpack modules.