New data from the Clean Energy Regulator has confirmed 2017 as a record breaking year for rooftop solar take, with Australian homes and businesses installing PV panels at a mind-bending rate of 6.5 per minute over the past 12 months.
By the latest count, a total of 1057MW new capacity was added under the national Small-scale Renewable Energy Scheme, the CER said, with a total of 3.5 million panels fixed to Australian rooftops, or more than 9500 installed every day.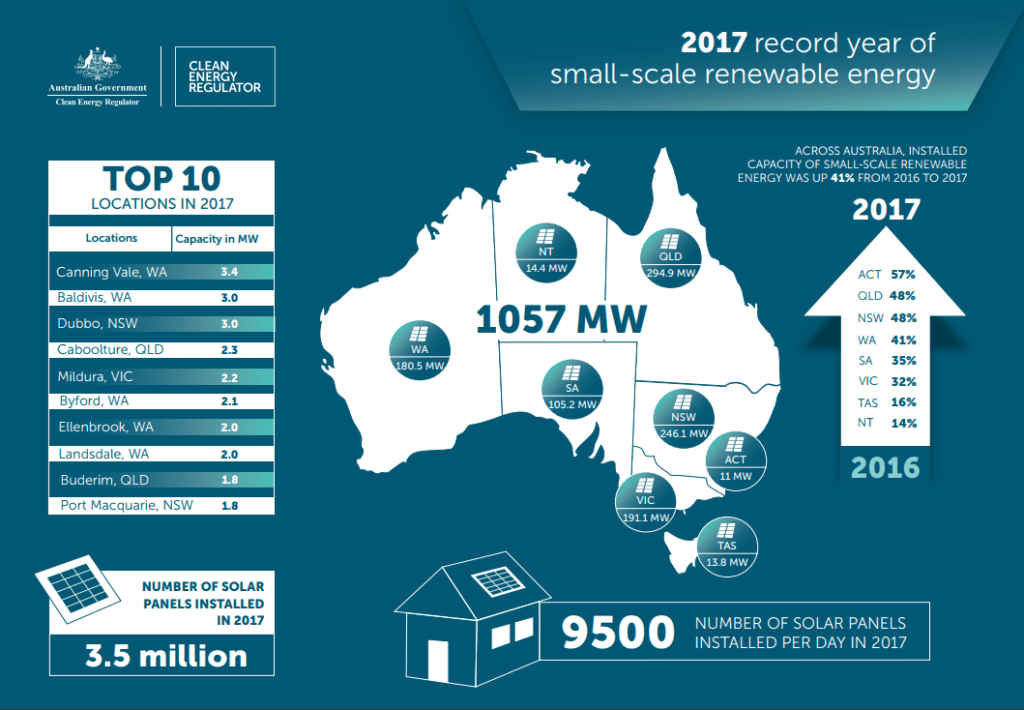 Led by Queensland, which installed 295MW for the year, there was a 41 per cent increase in installed renewable energy capacity across all states and territories compared to 2016, the report says.
"The data collected by the Clean Energy Regulator in 2017 reflects the industry is going from strength to strength. It looks like 2018 will be another big year for the solar industry," said CER executive general manager, Mark Williamson.
"We are seeing a wide cross-section of Australians – households, community centres, schools, and small businesses – receiving incentives under the Small-scale Renewable Energy Scheme."
The CER data also revealed a growing preference for larger rooftop systems in 2017, driven both by the rising cost of electricity and the falling costs of PV.
The average solar system capacity has doubled in the five years since 2012, from three to six kilowatts, the report said.