Floating solar technology has generated excitement all across the globe in recent years, and plans are now underway in Australia to build the country's first such facility. The plant, which will be stationed at a wastewater treatment center in Jamestown, South Australia, is expected to become operational early next month.
Felicia Whiting of Infratech Industries confirmed the plans for the new facility in an interview with the ABC, adding that water-based solar panels are up to 57 percent more efficient than their land-based counterparts. The solar panels will be mounted on buoyant pontoons, which can be assembled onsite. The majority of the work, however, will be completed on land and offsite.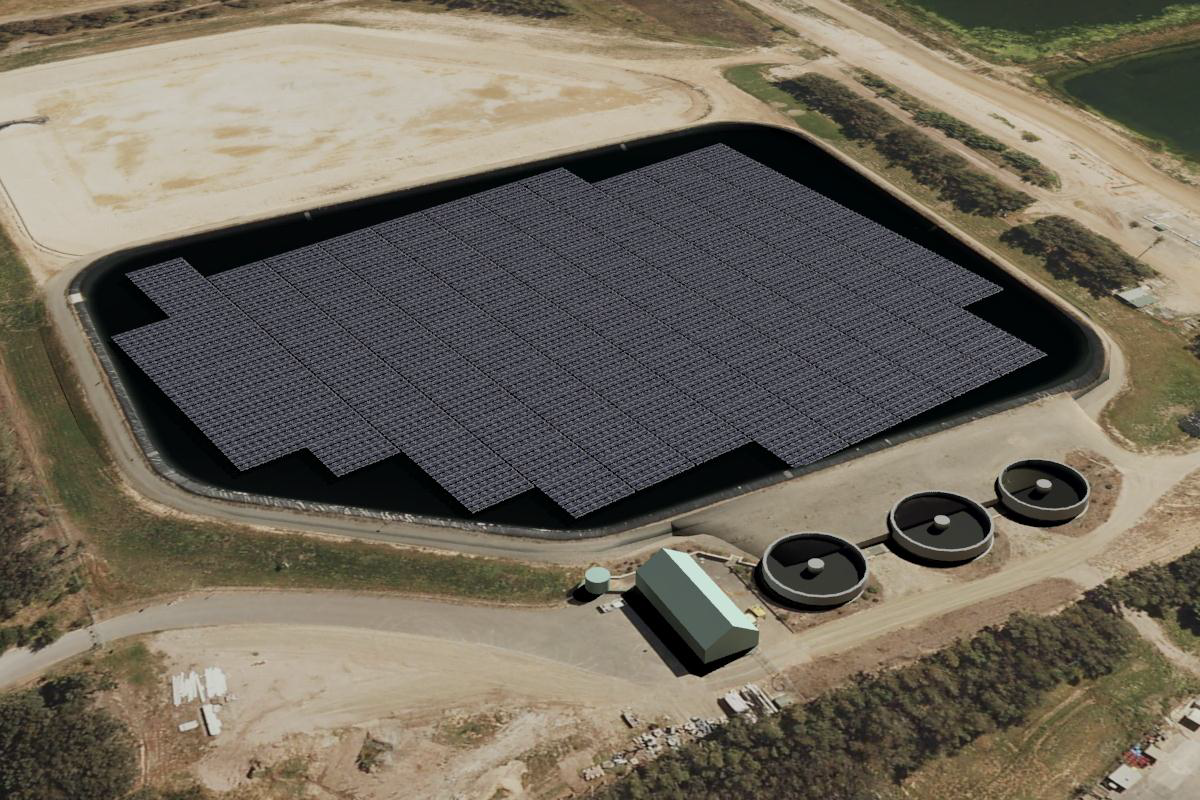 Photo ©Infratech Industries Pty Ltd​. Used with permission.

Infratech has previously developed floating solar power plants in France and South Korea. These pilot sites – created largely for purposes of research and development – have set the stage for the company's new flagship facility in Jamestown, which includes solar tracking and concentrating functionality. The technology also uses the water to cool the panels and increase their efficiency.
The power generated from floating solar farm will power the pumps and various processing units at the wastewater treatment facility. Excess electricity will be transferred to the grid in Jamestown township.
Additionally, the floating solar panels are expected to have a positive environmental impact. By absorbing large amounts of sunlight, the panels will reduce evaporative losses by up to 90 percent in the dry climate of South Australia. Additionally, the lack of sunlight on the water's surface prevents photosynthesis, thereby limiting the growth of ecologically harmful blue-green algae.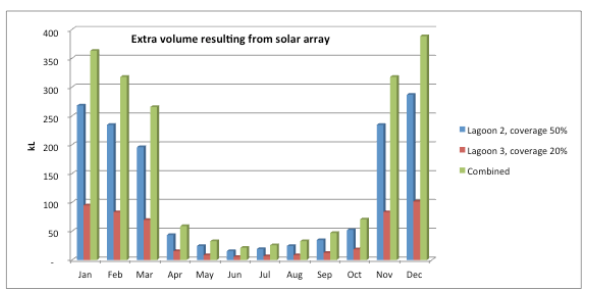 Infratech's floating solar pontoon technology prevents evaporation in the hot dry months by as much as 90%. (Image via Infratech.)
Infratech has measured the potential water loss reductions achievable with its technology through a number of practical and desktop studies. The reductions in evaporation are due to a combination of three factors:
It reduces wind speed at the water's surface (only convective motions are allowed);
It reduces the amount of thermal energy arriving on the water's surface by a factor of 2 (thanks to reflection and conversion efficiency of the panels); and
The cavity between the water and the platform allows for an the air to become saturated with vapor, thereby preventing further evaporation.
© 2015 Solar Choice Pty Ltd