Palo Alto startup ElectrIQ Power is set to release a modular, all-in-one 10kWh battery storage energy management system in Q4 2016. They are looking for strategic partners in Australia.
The system features: (i) an integrated DC-to-AC string inverter; (ii) maximum power point tracking for connected PV systems; (iii) comprehensive microsecond energy metering; and (iv) wifi capabilities to enable wireless control of the system through a web-based dashboard. The units are set to compete with the Tesla Powerwall and other emerging battery storage options for a slice of the residential energy storage market.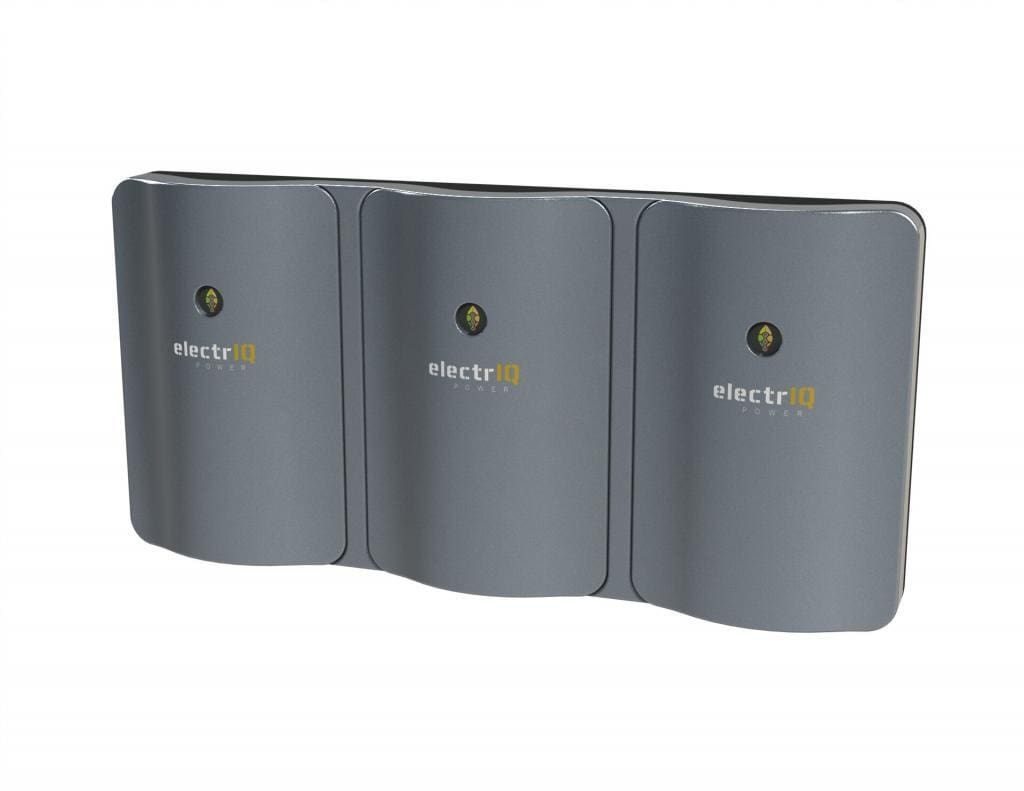 As an all-in-one solution, the ElectrIQ battery unit is designed to act as the conduit between household mains, the grid and the PV system. One of the strongest selling points for the product appears to be in the seamless integration of all the different components into a single package – the batteries, inverter, system monitoring and energy management components.
The onboard software allows for automated electricity storage and battery consumption based on user-specific electricity pricing. Kevin Manning, Chief Revenue and Strategy Officer of ElectrIQ Power, stated in an interview with CleanTechnica: "We have created a friendly user interface on the system and website. One of our primary engineering goals was to translate complex issues into plain English well enough for a non­technical person to understand. We have really made an effort to create a user interface (like the very popular books) 'energy storage for dummies'."
The beauty of our system is that the user sets high level parameters (like how long should the system be able to provide backup power to your home) and the system learns your consumption habits, knows the weather forecast (when the sun is producing electricity) and calculates battery levels accordingly. The system will also minimize electrical cost; on its own it will draw energy from the grid at night (cheaper rates), store it, and utilize it when you need it most (typically when rates are higher). It will also know if the system is part of a solar installation to ensure operation and that 100% of the solar tax credit can be taken on the energy storage system."

The ElectrIQ battery unit features:
A 10kWh lithium ion battery;

A ten year warranty;

An expected lifetime of over 8,000 cycles at an 80% DoD;

An operating temperature between 5–55°C;

A discharge efficiency of over 96%;

A maximum DC (solar) input of 6kW at a range of 150–500V;

A maximum AC output of 6kVA at either 120 or 240V;

Indoor/outdoor installation capability; and

A total weight of ~135kg at a size of 1270mm H x 890mm W x 305mm D.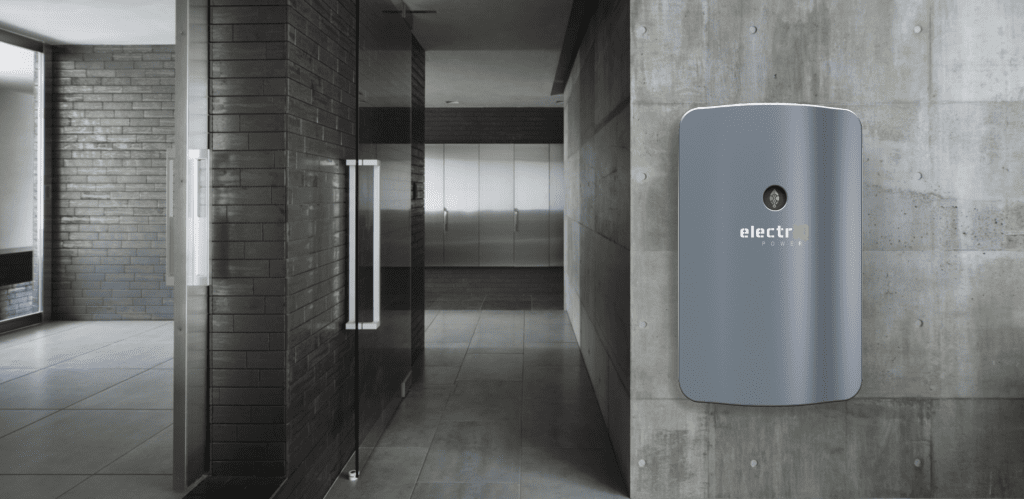 The Tesla Powerwall, which does not include an onboard inverter or energy management system, costs approximately AU$10,000 inc. installation. A homeowner can expect to pay around US$18,000 inc. installation for an IQ System. ElectrIQ Power emphasizes that the dense lithium ion cell integrated with a DC-to-AC inverter all in one unit allows for faster installations and less wiring. The wall mounted unit weighs over 300lbs and needs a contractor +1 to install.
All-in-one products like ElectrIQ simplify the notion of adding batteries to your household. IQ's intellectual property behind the DC-to-AC inverter and the appliance identification software enables the homeowner to control individual appliance power sources, while strategically distributing energy throughout the household.
Top Image Credit: ElectrIQ Power
© 2016 Solar Choice Pty Ltd

Latest posts by John Rodriguez
(see all)