California-based tech giant Google has unveiled plans to give its Mountain View headquarters a green makeover, that will include the installation of translucent solar power-generating canopies.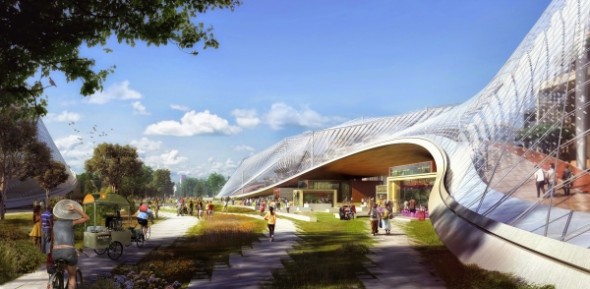 Plans submitted to the Mountain View City Council on Friday include movable, lightweight block-like structures, to accommodate the company's growing number of product offshoots, such as self-driving cars, and solar-powered drones and robots.
The new design will also incorporate large areas of green space, with solar-clad canopies to provide shelter while letting in natural light and air – in place of traditional roofs and windows – as well as generating power for the new buildings.
In a statement on Friday, the vice president of real estate and workplace services at Google, David Radcliffe, said the company was committed to do everything it could to save energy.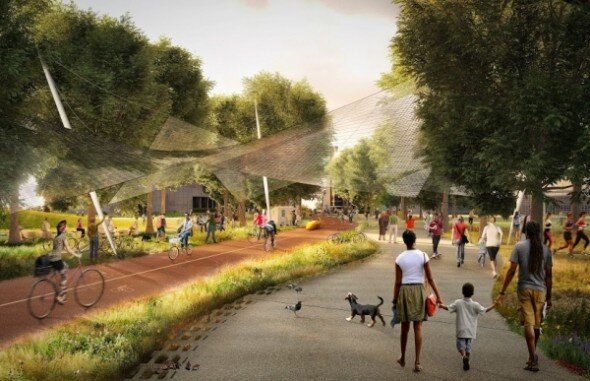 "Our recent agreement to offset our energy consumption in North Bayshore with renewable energy includes the development of this proposal," he said.
"Large translucent canopies will cover each site, controlling the climate inside yet letting in light and air. With trees, landscaping, cafes, and bike paths weaving through these structures, we aim to blur the distinction between our buildings and nature," he said.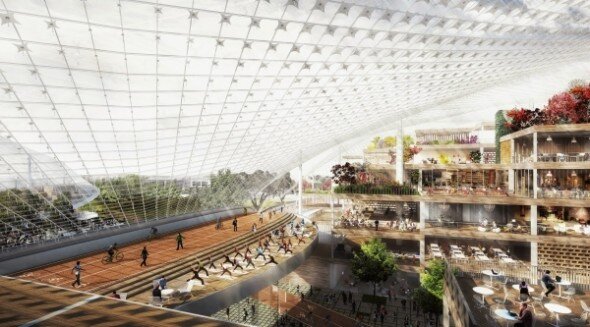 "We're adding lots of bike paths and retail opportunities, like restaurants, for local businesses. We also hope to bring new life to the unique local environment, from enhancing burrowing owl habitats to widening creek beds.
The plans, if approved, would increase Google's square footage by the millions in the North Bayshore area of Mountain View, California.
© 2015 Solar Choice Pty Ltd

Latest posts by Giles Parkinson
(see all)