University of Tokyo professor, Hiroshi Segawa, has developed a solar cell designed as a floral artwork.
Besides looking great, the hydrangea‑inspired dye‑sensitised solar cell generates and stores enough energy to charge a smartphone twice, with the components stored in decorative wooden cube frames. The energy generated by the device is stored in the flower, with the petals turning increasingly blue as it charges and changing to white as it is used.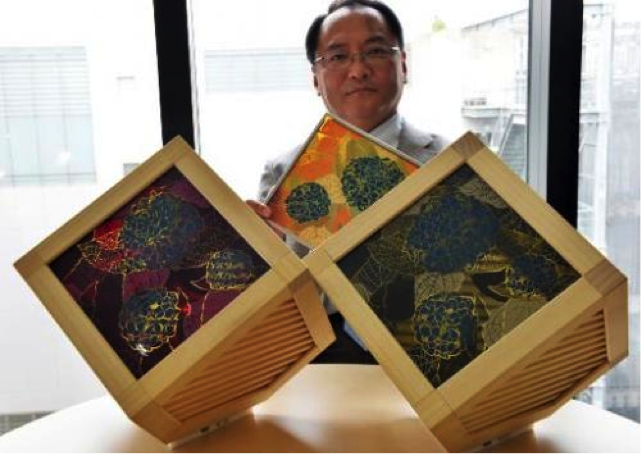 The hydrangea panels are mounted onto wooden cube frames. Image Credit: Phys.org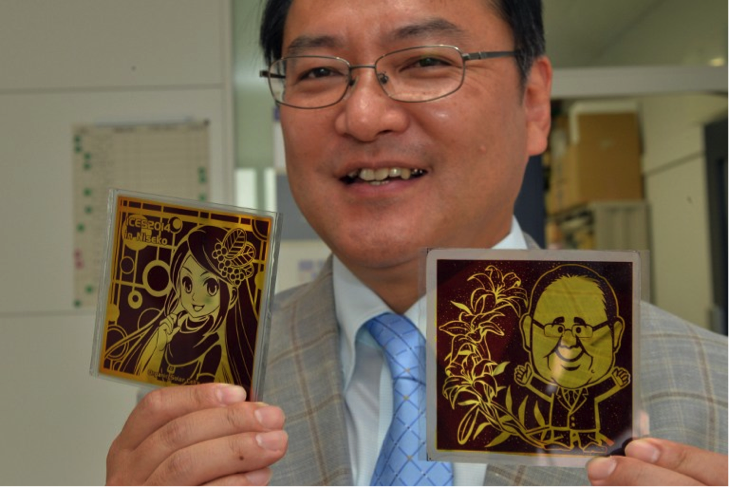 The solar cell can be designed for simple images, with other configurations depicting popular Japanese cartoon characters and even a caricature of French president Francois Hollande. Image Credit: Channel NewsAsia
The technology is clearly not aimed for high‑volume energy production and instead targets applications where aesthetics are important. The tongue‑in‑cheek approach is aimed at developing 'enjoyable energy' and promoting solar energy in a way that is fun and approachable for everyday use – something inconspicuous that blends in with home décor.
It is similar to other PV‑integrated objects, such as the 'Soofa' park bench and 'Solar Tree' car port, in that the energy production is a value‑add piece and not the primary function of the object. We can now add decorative PV to the growing list of PV applications.
Top Image Credit: Taipei Times
© 2014 Solar Choice Pty Ltd

John regularly contributes original technology articles to Solar Choice News. He is a PhD candidate in solar PV engineering at the University of New South Wales (UNSW), having graduated with First Class Honours in a Bachelor of Engineering (UNSW, specialising in PV). His knowledge of and passion for renewables technology led to him receiving the federally-funded Australian Postgraduate Award and Engineering Research Award for research excellence, in addition to being a Co-operative Program scholar during his undergraduate studies. John also works as an energy efficiency and process engineer and analyst.

Latest posts by John Rodriguez (see all)