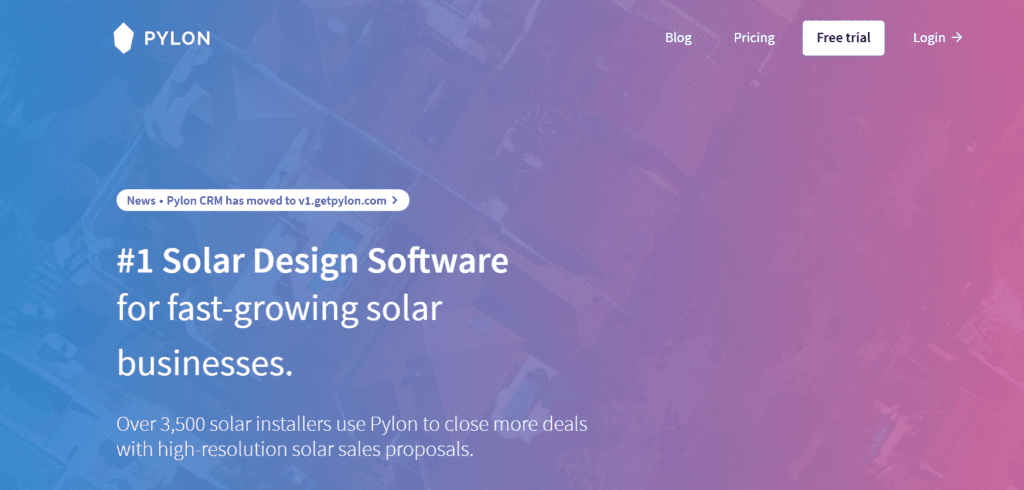 Some of you may be familiar with a software company called Pylon Observer which has made a name for itself in the solar panel industry. 
 In 2016 they managed to raise some seed investment funding and have gone from strength to strength since then with their flagship product Solar Design.
This clever tool enables solar installers to design high resolution sales proposals for prospective customers using aerial imagery. This includes real Google Maps of a prospective customer's rooftop overlaid with their preferred solar panel brand, year-round shading analysis and much more.
Let's take a look at the workflow and benefits of Pylon Observer more closely:
Step1 – Create a new project: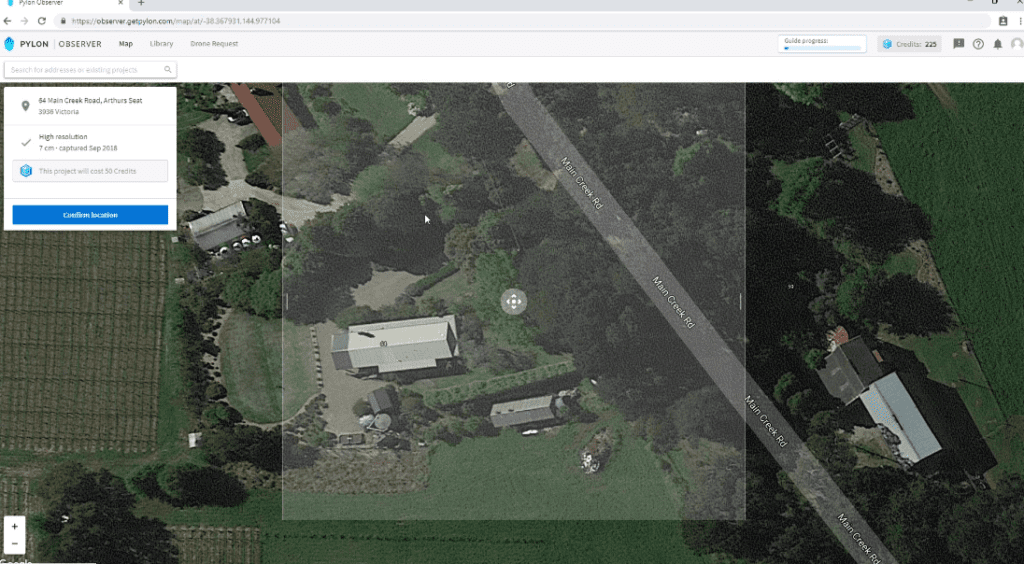 You simply search for your customer's address in the search bar. 
This displays an auto address function for ease of use. 
Once the location is confirmed you can then move onto placing solar panels.
Step 2 – Design your system: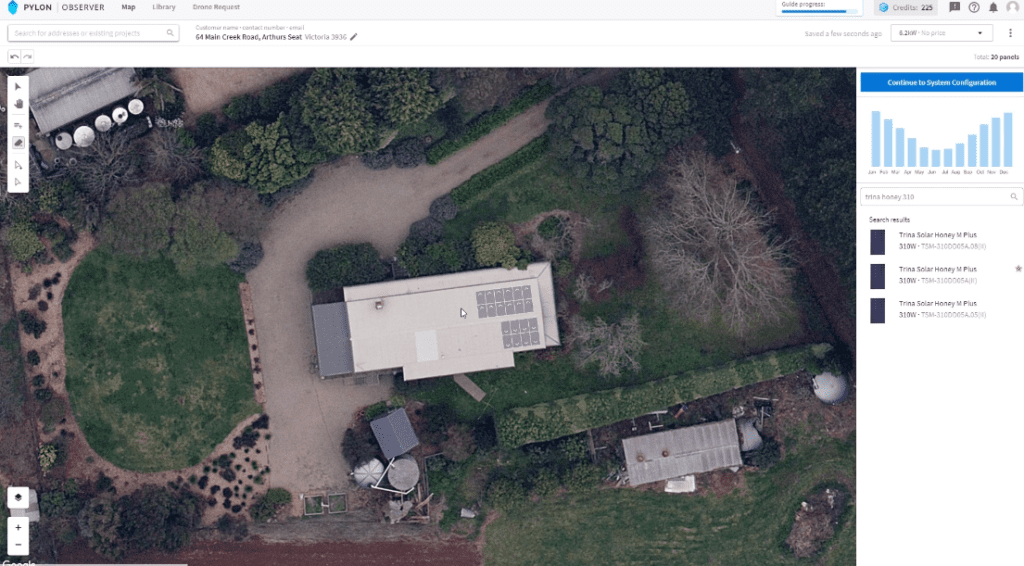 You can choose from over 3,000 pre-existing solar panel brands from Pylon Observer's database.
If you tend to use a specific brand often, you can set it to your favourites.
Then you simply drag and drop your solar panel onto the rooftop.
Once that is done, you then make some adjustments according to your specifications. This includes adjusting the tilt of the panels, orientation.
A really convenient feature is the ability to copy and paste a set of panels that you've already designed. This is handy if you've designed a row of panels on one side of the roof and want to replicate that on the other side.
Step 3 – Modify system configurations: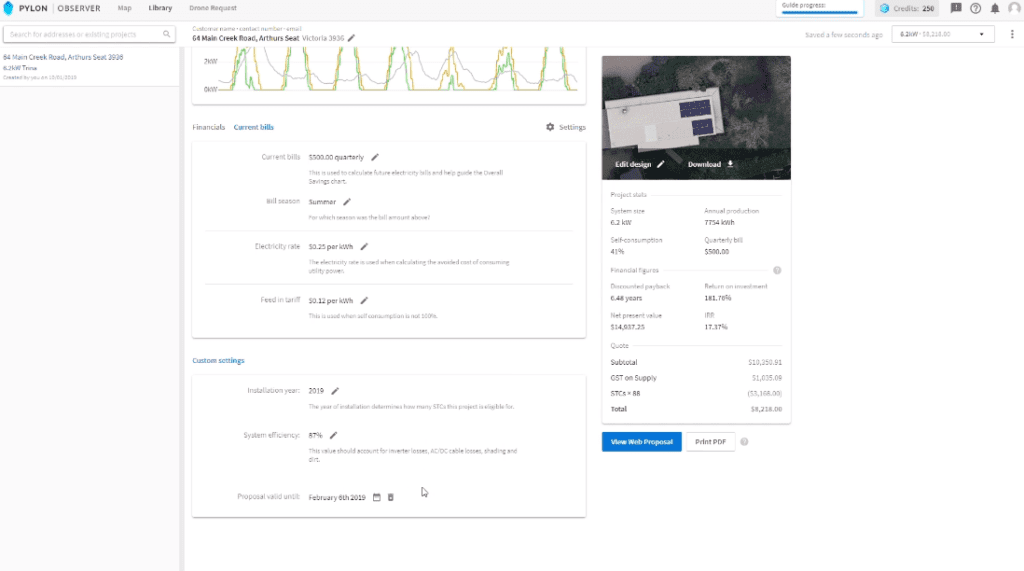 At this stage, you'll see a snapshot of your completed design in the top-right corner.
You can also see the production estimate charts for each month.
Simply input the final price of the installation and then the dashboard will spit out a few financial figures. These are discounted payback period, return on investment, net present value and internal rate of return.
Another useful feature is the ability to include an STC price for the final invoice.
Just like the solar panel database in step 1, there's also an inverter section which you can use to search for your selected brand.
The developers have even built in a load profile. This is where you can input the customer's estimated self consumption and the tool will show their load, solar production and export back into the grid.
Once you're finished then you can export the proposal directly to the customer's email where they'll be able to e-sign.
Other notable features: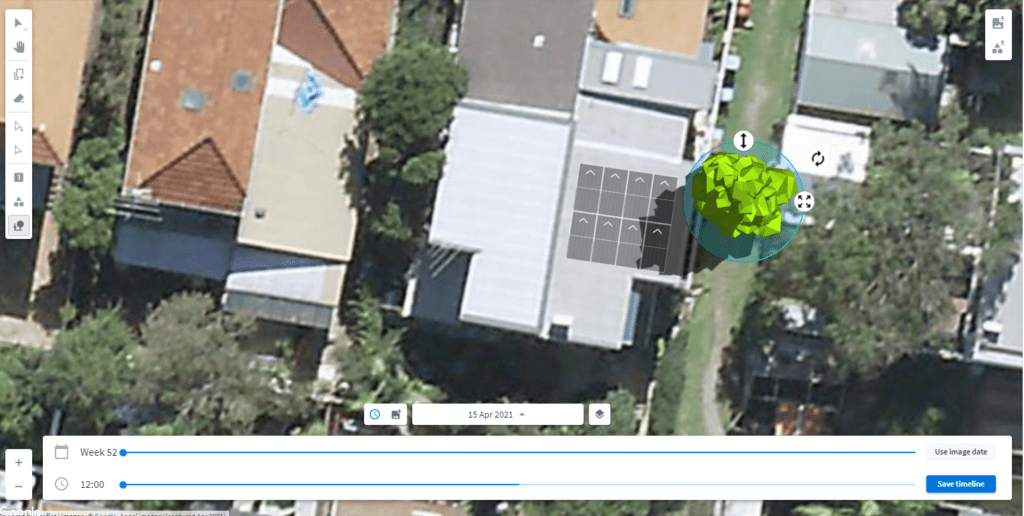 In 2021, Pylon Observer released a shading analysis tool which enables users to obtain a year-round analysis of the effects of shading caused by trees and pylons all year round and time of day.
The advantage of this was that now solar installers could predict the shading of solar panels throughout the year, as opposed to just a static point in time.
For example, if a photo was taken at 12pm, it is hard to make a prediction of what a shadow is going to look like at 4pm.
This enhanced shading analysis also helps solar installers improve their compliance with regulations that they must be with solar panel installations.
This SaaS based business also integrates with a CRM which a sales team can use to track their solar proposals with prospects.
For people that are interested in trying out this tool, they offer a free demo for up to 5 installations here.
Solar Choice is Integrated to Pylon Observer via an API
Solar Choice's secure API enables information on customers and specific projects to be automatically populated in Pylon Observer. For a salesman in residential or commercial solar, you can be expected to recreate a proposal many times a day. A tedious part of this process is copying across customer names and project information from different sources. Through a smart API connection solar companies who receive leads from Solar Choice can have their lead information automatically populated into their project on Pylon Observer making the process more efficient for the salesman and reducing the risk of errors.
Each solar company on Solar Choice has a unique API key which means they can strictly only access data they have already received on Solar Choice's platform where the customer has provided consent to interact directly with them. 
Contact your account manager at Solar Choice or Pylon Observer to discuss getting this set up. Click here to learn more about receiving leads from Solar Choice

Latest posts by Jeff Sykes
(see all)