Sacred Sun is a manufacturer of a variety of battery technologies for applications ranging from renewables backup, grid-level storage, electric vehicles and telecommunications. The company, founded in 1991 and listed in Shenzhen SME board in 2011, has recently moved to enter the Australian energy storage market, leading the charge with its new lead carbon battery technology.
In addition to its lead carbon battery, Sacred Sun has extensive experience in battery manufacturing, including valve-regulated lead acid batteries (VRLA) and lithium-iron phosphate batteries (LiFePO4). The company says that it is guided by the concepts of "energy conservation, consumption reduction and environmental protection", and bases its sustainable development strategy on technical improvements and innovation.
What's a lead carbon battery?
Lead carbon batteries are similar to lead acid batteries in that they are low-cost and their components are readily recyclable. But lead carbon batteries manage to overcome many of the disadvantages usually associated with lead acid.
Firstly, they can be discharged more deeply and frequently without damaging the battery's ability to hold a charge, meaning that their useful life is much longer. Whereas a conventional lead-acid battery may be deemed to have reached the end of its life after about 1,000 cycles to at 50% depth of discharge (DoD), lead carbon batteries can operate for 4,000+ cycles at 70% DoD. Over the course of a battery's lifetime, this translates into roughly 4 to 6 times greater energy yield over conventional wet lead acid – at a comparable price.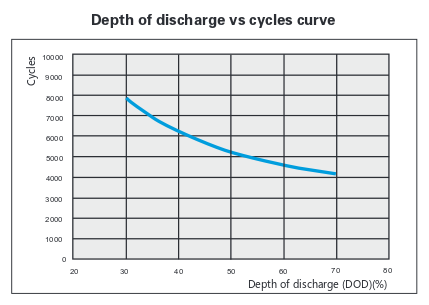 DoD vs cycle number curve for Sacred Sun's FCP lead carbon batteries. At 70% depth of discharge, the battery will have a cycle life of about 4,000 cycles.

Sacred Sun's lead carbon battery: Key benefits and details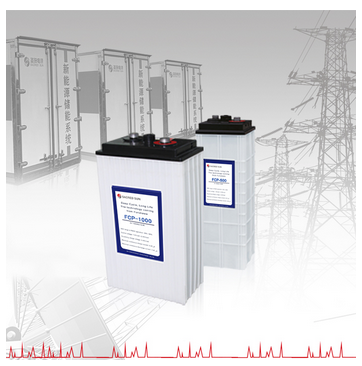 Design life of up to 15 years
Up to 70% depth of discharge for daily cycling
4,200+ cycles before end of life
No maintenance required
Easily recycled through well-established channels
FCP battery cells come in two capacity sizes: 1kWh and 2kWh.
Download a spec sheet: FCP 500 (1kWh) (pdf)
Download a spec sheet: FCP 1000 (2kWh) (pdf)
About Shandong Sacred Sun
Headquarters & Manufacturing plant: Qufu City, Shandong Province, People's Republic of China
History in the industry: 25 years
Contact details:
Tel:+86-537-4422313
Fax:+86-537-4411936
Email : sales@sacredsun.cn
Web: www.sacredsun.com
© 2015 Solar Choice Pty Ltd