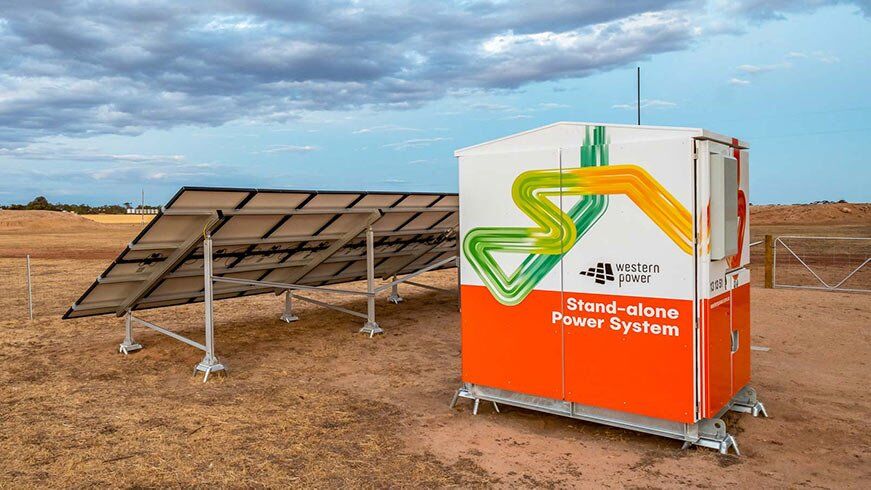 Stand-alone solar and battery storage systems have been hailed by the Western Australia government as better than grid connection for providing affordable and reliable power to the state's remote households and businesses.
WA utility Wester Power deployed 52 stand alone power systems across dozens of homes in the state's Mid-West region (north of Perth), the Goldfields, the eastern Wheatbelt and Great Southern regions, each combining different mixes of solar, battery storage and back-up diesel generators.
The project, now completed, has enabled Western Power to avoid the replacement of around 230 kilometres of overhead powerlines in remote areas where maintaining a connection to the main grid can be costly and logistically challenging. The successful of the SAPS could lead to a much wider roll out, with Western Power having previously identified around 15,000 customers that could benefit by being taken off-grid.
"Stand-alone power systems are a cost-effective and innovative approach to providing power to WA's regional customers," said W.A. energy minister Bill Johnston. "Using SAPS is part of the McGowan government's commitment to providing reliable and safe power to our customers that are on the fringe of the grid."We have made significant headway in transitioning towards a low carbon future with the recent release of the Whole of System Plan, DER Roadmap, the big battery and commissioning of SPS technology," Johnston added.