New York city will soon have its first-ever net-zero energy, carbon-neutral building, to replace its current environmental education centre, Solar 1. The new building is to be rather cleverly named Solar 2.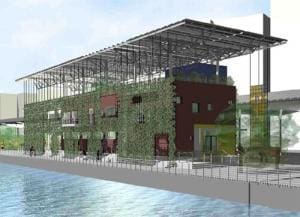 All the stops have been pulled out for this impressive project, which will feature a 90kW dc solar photovoltaic module array on a canopy that sits above the building itself. The project will also showcase some of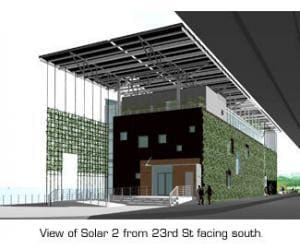 the best elements of building-integrated photovoltaics (BIPV) and passive solar and sustainable design, including
a green roof, rainwater collection and water conservation features, and a vegetative 'green screen' which will provide shade and attract birds and butterflies.
(You can read more about the project on the Solar 1 website.)
Written by James Martin
© 2010 Solar Choice Pty Ltd
Sources and Links:
GE Reports, "Turning New York into Solar City"
Solar 1, Solar 2 project page
Previous related Solar Choice blog entries: Building-integrated photovoltaics (BIPV)

Latest posts by James Martin II
(see all)