The number of small, simple ways to put solar power to use in daily life seems virtually endless, and opportunities present themselves at every corner. Solar carports are one innovative way to turn an ordinarily passive, mundane, everyday item into an electricity generation system that works for you. It's the sort of thing that, when you see it, makes you ask yourself, "Why didn't I think of that?"
(Get a free solar quote comparison from solar system installers in your area.)
Solar carports are a simple yet powerful form of building-integrated photovoltaics (BIPV) that cleverly takes advantage of a carport's intended function as a sunshade by installing solar panels or amorphous solar film on top to capture and utilise the sun's rays. The concept speaks for itself, and without much thought it is easy to look around and find opportunities throughout the world to convert driveways, car parks, car ports, gazebos, and even bus stop covers into power producers.
As solar power becomes more and more affordable, implementing this sort of solution to the future's energy demands will become a matter of course. As discussed previously in our blog, renewable energy will play a significant part in the future of transportation as well, and charging stations for electric cars at solar car parks is an idea that most people would agree makes a great deal of sense.
In fact, such intelligent energy solutions are already under development or being actively employed in locations throughout the world, and although they're not so common in Australia, they are starting to take off in Europe, the US (especially California, but also New Jersey.), the Middle East, and Japan. Such installations would make lots of sense in different states in Australia, when taking into account the incentive schemes to install solar power systems throughout the country–the costs and benefits of solar car ports are essentially the same as roof-mounted PV.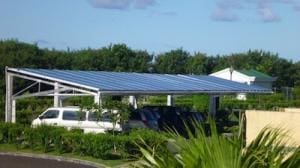 Solar powered car park, outside Republic of Palau Parliament House. Photos by Angus Gemmell, July 2010.
Solar car park outside Palau Parliament House. Photos by Angus Gemmell, July 2010.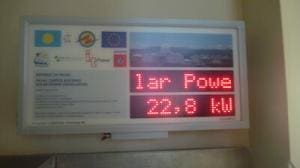 Solar powered car park outside the capital building in the Republic of Palau, northwest Pacific Ocean. Pictures taken by Angus Gemmell, July 2010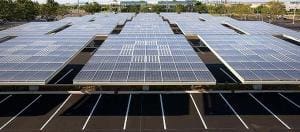 Envision Solar SolarPark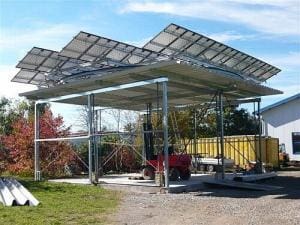 Solar Carport by Solar House Systems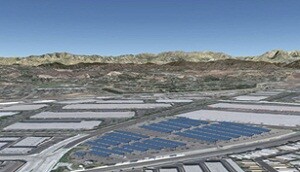 Mock-up of solar carports to be installed in Southern California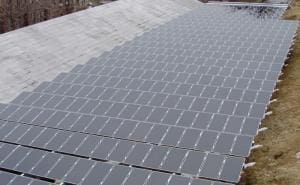 Solar Carport–Carport Structures Corporation, Michigan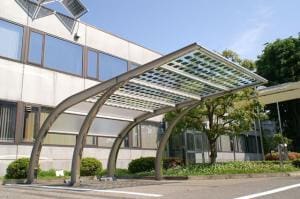 Kikukawa Solar Carport (Type 2)
© 2010 Solar Choice Pty Ltd
Resources and Links:
Carport Structures Corporation: "Solar Carports"
Cleanenergyauthority.com: "Southern California Edison to purchase power from new solar carports"
Kikukawa Kogyo: "Projects: K Solar Carport Type 2"
Newenergyworldnetwork.com: "Solar car park array becomes Saudi's largest solar venture"
Solar House Systems: "SHS Solar Carpark with 13.8kWp sunpower modules"
Yourindustrynews.com: "Distributed Sun delivers solar power to Hilton Hotel BWI Airport"
Related previous Solar Choice Blogs: Building-Integrated Photovoltaics : Renewable energy in transportation/Electric Vehicle : Australian incentive schemes for solar power


Contributor
at
Solar Choice
James was Solar Choice's primary writer & researcher between 2010 and 2018.

He is now the communications manager for energy technology startup SwitchDin, but remains an occasional contributor to the Solar Choice blog.

James lives in Newcastle in a house with a weird solar system.

Latest posts by James Martin II (see all)