Solarwatt is a solar photovoltaic (solar PV) module maker based in Dresden, Germany. In addition to standard solar modules, the company also provides off-grid solar and building-integrated photovoltaics (BIPV) solutions.
What are the advantages of building-integrated photovoltaics?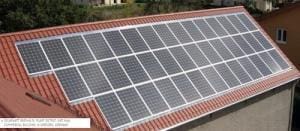 BIPV is a fast-growing section of the solar photovoltaics (PV) industry in both Australia and around the world. In addition to the power generation benefits that standard solar PV arrays afford those who install them, high-quality BIPV installations also improve the overall energy efficiency of a building, and the associated cost savings.
Although initially more expensive than ordinary roof-mounted solar panel arrays, for those who were considering installing solar anyhow, BIPV modules can reduce construction and renovation costs; BIPV acts as a seamless substitute for conventional building materials, as well as cutting down on the labour costs associated with solar system installation and roof construction/replacement. More benefits may be found in a well-designed BIPV component's potential to reduce a building's operational costs by acting as a form of insulation. For all these reasons, when considering going solar in the context of the entire working lifespan of a building, BIPV can be an attractive option and a good investment for your home.
Solarwatt Easy-In BIPV modules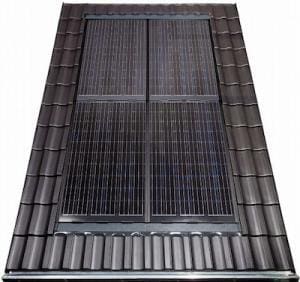 Solarwatt's Easy-In modules are high-performance monocrystalline solar panels (up to 19% efficiency using the most tried-and-tested solar PV technology commercial available) that also serve as a weather-proof roofing material. Installation is simple and intuitive–they attach directly to roof battens, slot together with tongue-and-groove joints, and no additional mounting system is required. A passive ventilation system behind the panels means that heat build-up is minimised, allowing for better performance than conventional frame-mounted panels. Easy-In modules are available with either natural-coloured aluminium or sleek, all-black frames (top image).
Interested in BIPV? Although Solarwatt Easy-In modules are not yet available in Australia, other BIPV solutions are. Request a Solar Quote Comparison by filling out the form to the right of the screen. Solar Choice provides free, impartial advice and comparisons of solar PV system prices, components, and installers Australia-wide.
Resources and links:
Solarwatt Website (All images via Solarwatt)

Latest posts by James Martin II
(see all)