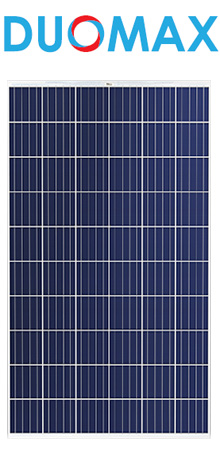 Solar panel manufacturer Trina has introduced a first-of-kind, frameless solar module with a double layer of glass. Thanks to its engineered safety, durability and reliability, the DUOMAX is an excellent fit for Australia's harshest environments. DUOMAX modules have been available in Australia since 2014.
Trina DUOMAX: Features
UL/IEC certified
Frameless design
Two layers of 2.5mm heat-strengthened glass
Heat-strengthened glass replaces plastic backsheet
Trina DUOMAX: Benefits
Enhanced safety:

Absence of plastic backsheet decreases flammability: DUOMAX modules have a Fire Class A safety rating.
Absence of frame means there is no exposed metal and therefore reduced risk of electric shock.

More durability & reliability:

DUOMAX modules are highly resistant to wind loads (2400Pa), micro-cracking and degradation from sand, salt mist, ammonia and alkali.
Frameless design reduces impact of potential-induced degradation (PID) – enabling longer lifespan and more robust warranty (see below).
Silicon wafers encased between two sheets of heat-strengthened glass; top glass has anti-reflective coating.

Better performance means more savings:

More efficient module self-cleaning thanks to frameless design translates into more solar energy produced.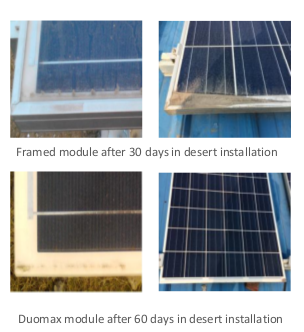 No grounding required
1500V IEC maximum system voltage – saving balance of system costs
1000V UL maximum system voltage
Better warranty than industry standard:

DUOMAX modules come with a 30-year linear warranty – five years longer than the standard 25-year warranty.
Modules are guaranteed to perform at no less than 83% of their original output by year 30 – an annual degradation rate of -0.5%, compared to -0.7% as industry standard.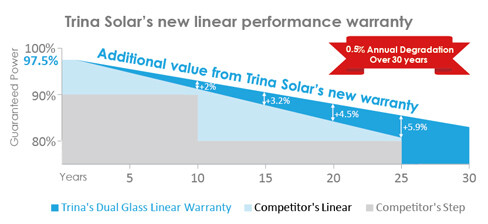 Highly versatile and adaptable to different applications:

Greater value offered for agriculture and fisheries thanks to higher light transmission
30 year linear warranty
Download datasheets:
About Trina
Trina Solar is a global leader in photovoltaic modules, solutions and services. Founded in 1997 and listed on the New York Stock Exchange since 2006, Trina Solar today drives smart energy together with installers, distributors, utilities and developers worldwide. In 2014 Trina Solar became the world's number one PV module manufacturer by volume and once again set multiple world records for cell efficiency and module output.
In Australia Trina Solar has an R&D investment through support of the Australian National University and the University of NSW and is a major module supplier nationally to the commercial and domestic markets.
Contact Trina
Email: australia.sales@trinasolar.com
Phone: + 61 2 9199 8500
© 2015 Solar Choice Pty Ltd