Trina Solar is the world's largest manufacturer of solar panels, and one of the biggest players in the Australian market. The company prides itself on its record for success and its constant efforts to offer quality products at competitive price points.
We recently had the opportunity to catch up with Trina to talk about developments in the company's technology and what it's doing to keep ahead of the curve. Here's what they had to say.
Q: How many megawatts of Trina panels are now up on roofs around Australia?
600 megawatts (MW) to date and counting. There is currently about 4.9 gigawatts (GW – or 4,900MW) of solar panel capacity installed around Australia – so put into perspective, about 12% of all the panels currently operating in Australia were made by Trina.
Q: What's new in Trina's offerings in the Australian market, and what's in the pipeline to come in the near future?
DUOMAX is our new, high-efficiency frameless module. We also have other high efficiency modules such as our PERC monocrystalline panels on their way ('Honey M Plus'), as well as 'smart modules' utilising module level and cell string level optimisers for superior system performance (especially in shaded conditions).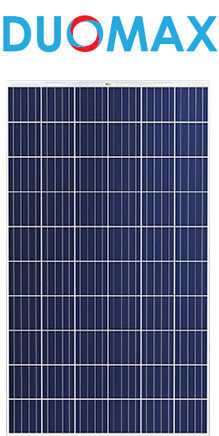 Trina's DUOMAX frameless solar module.
Q: Can you tell us a bit about where prices are headed in the next year or two?
Trina will follow the market trend, which is mainly driven by continuous improvement in manufacturing processes and cost savings, module efficiency increases, as well as the downward trend in key material costs. We expect the module price to fall further in the next 1-2 years, and solar's levelised cost of energy (LCOE – the cost of each unit of energy produced by a solar panel over its lifetime) will become more and more competitive in the energy market.
Q: A lot of Solar Choice customers ask about the tier ranking of solar panels. We know that Trina is consistently ranked as a 'tier 1' manufacturer by organisations (such as Bloomberg) that track bankability. What other things should customers look at when considering different solar panel brands?
The company should have an Australian office, strong local aftersales & warranty support is important, ongoing investment in research & development, and of course a good reputation among installers and customers alike.
Q: What large-scale solar projects does Trina currently have in the works here in Australia?
Mount Majura, ACT – 2.3MW (TallMax modules)
Sunshine Coast Council, QLD – 18MW (Duomax modules – first 1500 volt system in Australia)
Adelaide Airport, SA  – 1.2MW (Trina Smart modules)
Uniting Care, Sydney, NSW – 1.5MW (Duomax modules)
Canberra Hospital, ACT – 0.5MW (Duomax modules)
GPT Shopping Centre-Darwin, NT – 1.26MW (TallMax modules-largest rooftop array in Australia)
University of Queensland, QLD – 1.22MW (TallMax modules)
© 2016 Solar Choice Pty Ltd

Latest posts by Jeff Sykes
(see all)