Perth's POST newspaper is a perfect case study of a business that decided to go solar to fight rapidly ballooning power bills. The independent, privately-owned, Shenton Park-based newspaper made the decision to have a system installed just this January, and has already seen substantial savings.
The POST had first investigated the possibility of having a solar system installed in 2012. At that time, the company concluded that the cost of acquiring a system was too much to be feasible. When they reached out to Solar Choice Commercial at the beginning of this year, however, it was apparent to them that the tide had turned–and that an investment in solar panels now made plenty of financial sense.Pre-solar, the POST's power bills ranged from $2500 to $3200 per month. After undertaking analysis of their energy usage, Solar Choice recommended a 30kW solar system, which would offset approximately half of their total energy use. Based on their retail electricity rate of 35¢/kWh, Solar Choice forecasts a return within the 3.5 year mark. Meanwhile, their monthly bills have fallen to the $1200-$1600 range.
The story of the Post exemplifies how drastically the business case for going solar has changed in WA (and the rest of the country) in just the past few years. Solar system prices in Australia–particularly low in Perth & surrounds–have fallen such that they now offer generous return on investment even without the generous, state-based feed-in tariff incentives which originally propelled the country's solar industry into the mainstream. In fact, more and more businesses across Australia are realising that solar is a worthwhile investment and are checking into their options.
Interested in learning about solar for your business?
Since 2008 Solar Choice has helped over 105,000 Australian households and thousands of businesses to make an informed choice about going solar. If you're looking to cut power bills for your home or business, contact us today by filling out the Quote Comparison Request form to the right of this page (click 'Commercial'), or contact us:
Matt Lasauce
Commercial Project Developer
Ph: 0410 124 850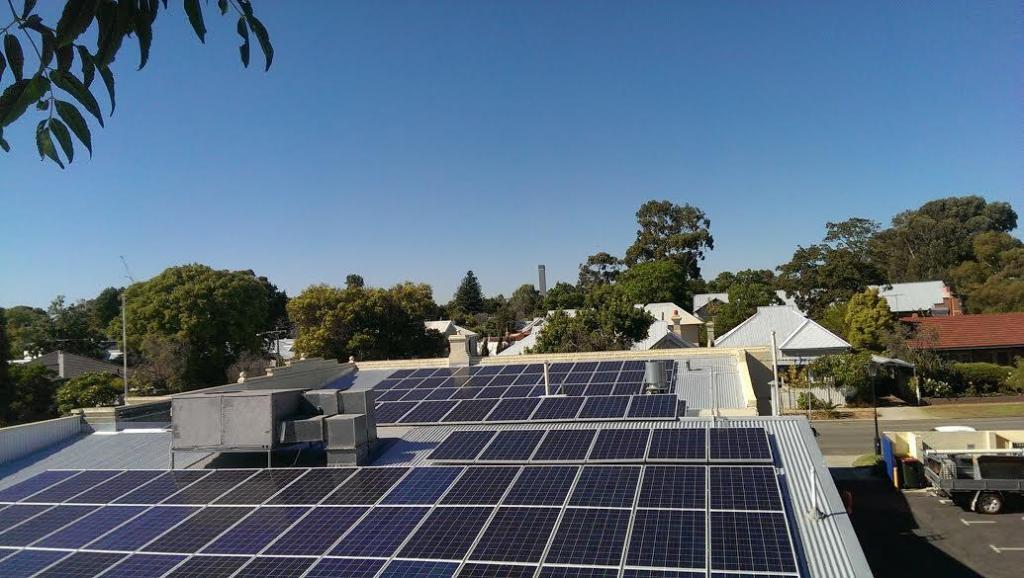 ReneSola solar panels were used in the POST's solar array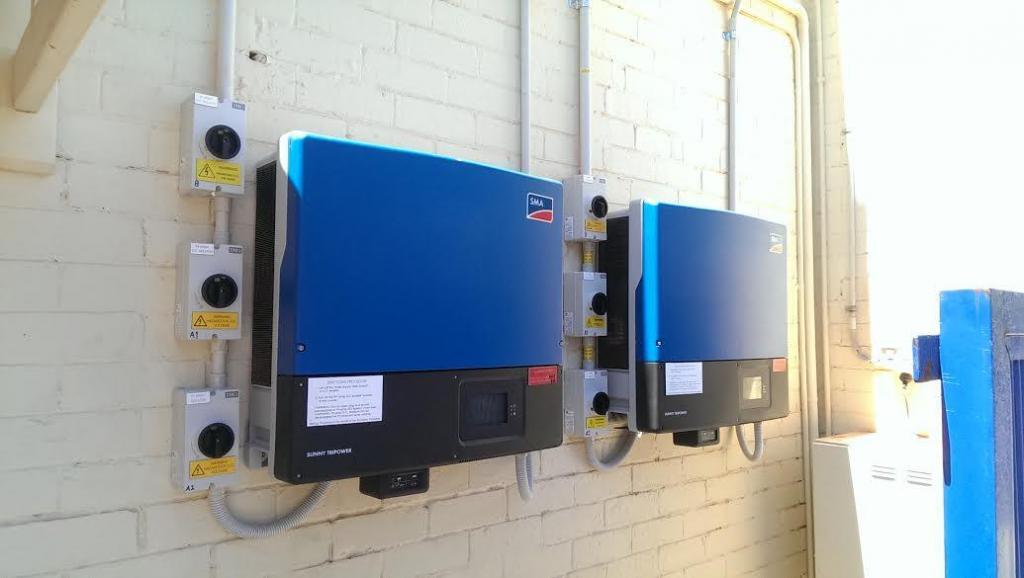 The system also used 2x SMA inverters

All photos by Scott Nichol
© 2014 Solar Choice Pty Ltd