Background on LG Chem – Company History
Established in Korea as Lucky Chemical Co in 1947, the company initially produced cosmetic products. The first product produced by Lucky Chemical Co was a cosmetic product named 'lucky cream'. It wasn't until 1995 that the company name was changed to the current LG Chem Ltd. Also known as LG Chemical, LG Chem is the sister company of LG Electronics and is Korea's largest diversified chemical company. LG Chem currently operates a number of different business units besides energy storage solutions. These being, Petrochemicals, IT, and Electronic Materials.
Entering the business of energy storage solutions back in 2010, LG Chem has since been researching and developing innovations for the grid, residential, and UPS energy storage solutions. LG started its Lithium-ion battery R&D in 1995, meaning the currently available range has 20 years of R&D behind it. LG Chem has manufacturing facilities in Poland, Korea, China, and the US. This provides LG Chem an extensive global distribution network. LG Chem has established itself as one of the leading energy storage solution providers in the industry. This was recognised in 2019, as LG Chem became the first Korean company to join the list of the world's top ten chemical companies.
LG Solar Battery Price
The LG Chem battery range isn't able to be bought directly from LG Chem. However, it is available to purchase through accredited installers across Australia. The typical household would go for a battery size in the range of 5kWh to 10kWh. The prices listed below do not include installation or inverter costs. If you live in SA, NSW, VIC, or ACT these states have a home battery scheme or rebate in place. For more information on these schemes and rebates refer to the end of this article.
LG Chem RESU Range
System Size
6.4kWh
9.8kWh
Price
$6000
$7500
How Do I Get a Quote for an LG Chem Battery?
To determine whether an LG battery is a cost-effective product for your system, will depend on a closer examination of your electricity needs. To see if home solar battery storage is worth it, enter your system details into our detailed Solar Battery Sizing and Payback calculator to see the financials for your system.
LG Chem Battery Features
Highly efficient Lithium-ion chemistry
High-quality home battery from one of the industry leaders
Compatible with a range of popular inverters
Can be installed indoors and out
Aesthetically pleasing design
A range of sizes means it's easy to mix, match and stack units to suit energy requirements & budgets
Compare quotes from up to 7 installers in your area now.
The Chemistry Behind LG Chem RESU
The LG Chem RESU range are all Lithium-ion batteries. Each RESU battery is formed with cells utilising LG Chem's 'Lamination and Stacking' method. This structure produces a higher energy density by reducing the dead space, enhancing cell sustainability. LG Chem incorporates a patented 'Safety Reinforced Separator' which increases the mechanical and thermal stability of the battery cells. Each model in the LG Chem range is equipped with a battery management system, this enables total autonomy of the battery.
Model Range Available in Australia
The LG Chem Residential Energy Storage Unit (RESU) Battery range is available in a number of different sizes. The following models are approved by the Clean Energy Council, making them eligible under the listed states and territory's home battery schemes or rebates.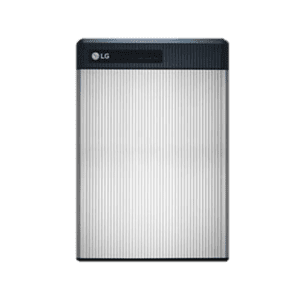 LG Chem RESU3.3
LG Chem RESU6.5
LG Chem RESU10
LG Chem RESU13
LG Chem RESU10H Type-R
LG Chem RESU10H Type-C 
LG Chem RESU Battery Range Specifications
LG Chem RESU3.3
LG Chem RESU6.5
LG Chem RESU10
LG Chem RESU13
LG Chem RESU10H Type-R
LG Chem RESU10H Type-C
Nominal Capacity
3.3kWh
6.5kWh
9.8kWh
13.1kWh
9.8kWh
Usable Capacity
2.9kWh
5.9kWh
8.8kWh
12.4kWh
9.3kWh
System Nominal Voltage
51.8V
x
System Voltage Range
42.0-58.8V
350-450V
430-550V
Charge/Discharge Power
3kW
4.2kW
5kW
x
5kW
DC Round Trip Efficiency
95%
Battery Cell Technology
Lithium-ion
Capacity
63Ah
126Ah
189Ah
252Ah
63Ah
Dimensions (W x H x D)
452 x 403 x 120 mm
452 x 656 x 120 mm
452 x 484 x 227 mm
452 x 626 x 227 mm
744 x   907 x   206 mm
744 x   907 x   206 mm
Weight
31kg
52kg
75kg
99kg
97kg
99.8kg
Operating Temperature Range
-10 °C to 45 °C
Enclosure Protection Rating
IP55
Outdoor/Indoor
Both
Wall Mountable
Yes
Warranty
10 years
South Australia, New South Wales, Victoria, and Australian Capital Territory all currently have a home battery scheme in place.
The South Australian Home Battery Scheme enables eligible South Australian residents to receive up to $4,000 per installed battery.
The New South Wales Home Battery Scheme offers an interest-free loan up to $9000 for eligible households looking to install a solar battery.
The Victorian Government under the Solar Homes Program provides to those eligible, a maximum discount of $4,174 off the battery sale price. The next release of battery rebates is on the 2nd of September 2020.
The Australian Capital Territory Government under the Next Generation Energy Storage program provides a rebate of $825 per kilowatt (kW). An average household with a 5 kW system would be eligible for approximately $4,000.
Read more product reviews from Solar Choice
Compare quotes from up to 7 pre-vetted installers in your area now.
Since 2008 our knowledge and sophisticated software has allowed over 300,000 Australian households and businesses to make a well-informed choice on their solar & battery installer.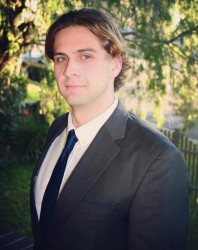 Latest posts by Jack Boutchard
(see all)
Reviews from Australians who have installed LG Chem Batteries
Rated 2.75 from 4 reviews
29th September 2023
Terry
-
7kW system
12th August 2023
Gengis
VIC - 3500
5kW system
Battery looks ok but l got a 10Kw one and it still goes flat soon after sunset. They cost so much but don't deliver the goods compared to their price
15th July 2023
Sue
ACT - 2604
7kW system
Our battery was part of a recall and free replacement program we were notified about in June 2021.The operation of the battery was adjusted remotely to avoid overheating. So we did not get the full advantage of the system for over 12 months, until it was replaced in September,2022. They did offer electricity bill compensation which was appreciated. But communication from LG was poor. From the time of notification that the battery was faulty we did not hear anything for 12 months and that was only because I rang them. All is good now.
17th January 2023
Sanjay
VIC - 3105
10kW system