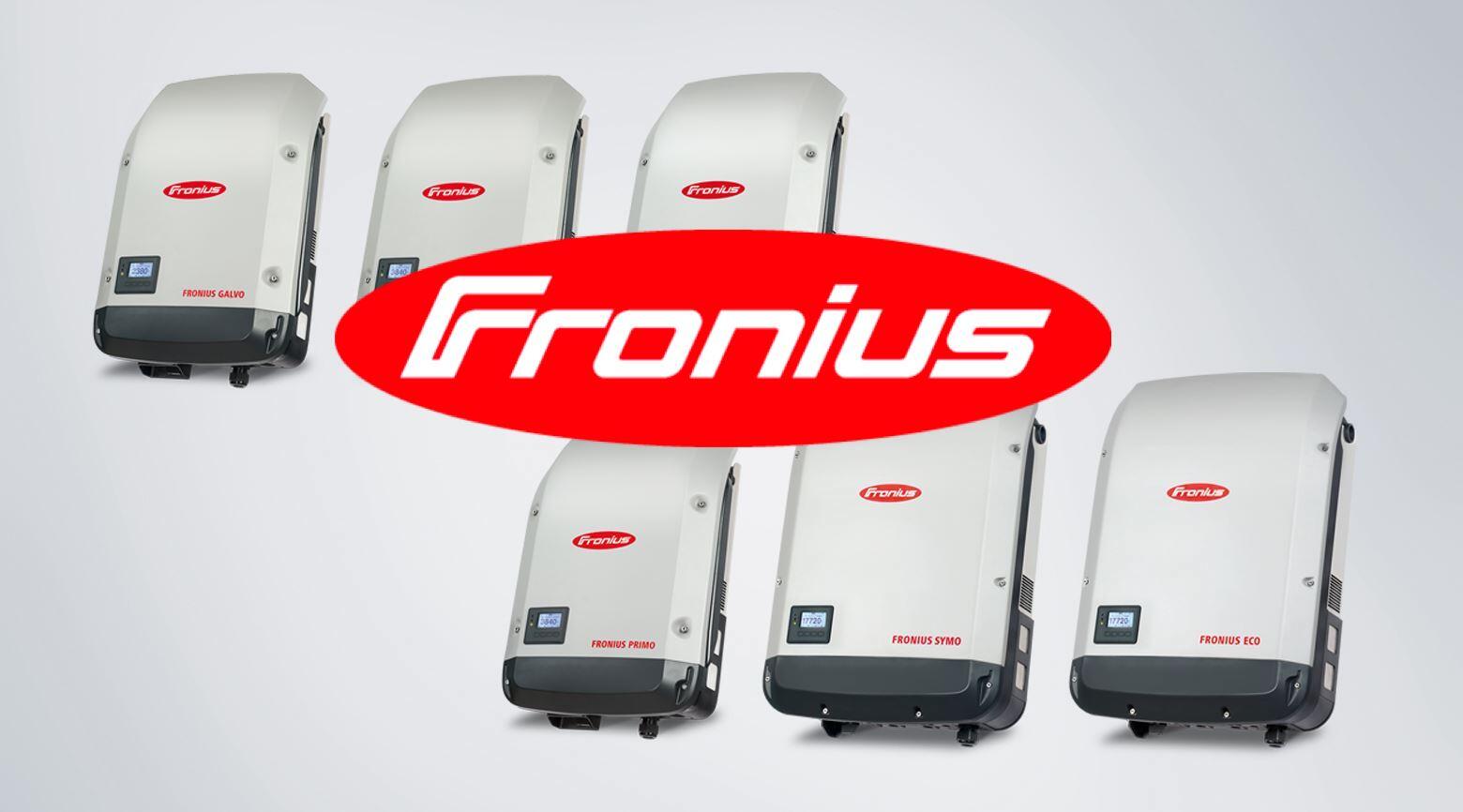 Overview of Fronius – Company History
Founded in Austria on June 20th 1945, Fronius is an international company with a 75 year history in the manufacture of welding equipment and nearly three decades of experience with solar inverters and other devices for monitoring and controlling energy, including battery chargers.
Fronius launched its first grid-connected solar inverter back in 1995. Since then Fronius has grown to become one of the industry leading solar inverter manufacturers, with 19 of 28 offices worldwide being involved with solar energy. This includes the Australian office located in Tullamarine, Victoria.
Fronius inverters are suitable for a wide range of applications, including residential solar and commercial solar projects, including their recently launched Fronius Tauro inverter with 100kW capacity.
A Brief Rundown on Solar Inverters
A solar system's inverter is the point at which the DC electricity produced by solar panels is turned into grid-compatible AC electricity.
String inverters have traditionally been the standard in the solar industry. They send the power produced by solar panels to a central inverter that changes it from the DC electricity to the usable AC electricity that powers homes.
Microinverters, on the other hand, convert DC to AC electricity at each individual panel and allow for monitoring and power regulation at the panel level. This is useful for homes that are located somewhere with shading from clouds, trees, or other buildings.
What is PV Evolution Labs Top Performer?
PV Evolution Labs (PVEL) independently test solar inverter reliability. The tests are voluntary, with solar inverter manufacturers paying to participate in the testing. This testing process is internationally renowned and is an accurate reflection of the solar inverter's performance. To read the full PVEL scorecard click here.
In 2019 the Fronius Symo ranked as a top performer in the following tests:
High Temperature Operation
Transient Response
Ground and Arc Fault
Compare quotes from up to 7 installers in your area now.
Fronius Inverters – Point of Difference

A unique aspect about Fronius inverters is the SnapINverter technology. It's a standardised wall mounted bracket with the inverter on a hinge system. This enables easy access for servicing as the inverter opens like a car boot, without needing to be removed from the wall.
Fronius Galvo
The Fronius Galvo is perfect for household self-consumption systems, with power categories ranging from 1.5 to 3.1kW. It includes the following advanced features.
Automatic High-Frequency Transformer Switchover
Integrated Data Communication
Smart Grid Ready
Zero Feed-In
Fronius Primo
The Fronius Primo is a transformerless single-phase inverter with power categories ranging from 3.0 to 8.2kW, making it an ideal option for a residential household inverter. It includes the following advanced features.
Integrated Data Communication
Superflex Design
Dynamic Peak Manager
Smart Grid Ready
Zero Feed-In Capability
Fronius Symo
The Fronius Symo is a transformerless three-phase inverter with power categories ranging from 3.0 to 20.0kW. This power range enables the Fronius Symo inverter to be applicable to the majority of residential solar systems. It includes the following advanced features.
Integrated Data Communication
Superflex Design
Dynamic Peak Manager
Smart Grid Ready
Zero Feed-In
Fronius Eco
The Fronius Eco is a transformerless three-phase inverter designed for large-scale installations. The commercially used inverter comes in 25 or 27kW power categories. The Fronius Eco inverter holds an Ingress Protection Rating (IP Rating) of 66, this means it's dust-tight and able to withstand heavy seas or powerful jets of water. Both power categories hold an efficiency rating of over 98%, and due to the integrated double fuse holders and optional overvoltage protection, string collection boxes aren't required.
It includes the following advanced features.
Integrated Data Communication
Dynamic Peak Manager
Smart Grid Ready
Zero Feed-In Capability
All of Fronius' inverters are manufactured in Austria and come with CE certification. The CE mark lets the purchaser know that the product in question has met the legislated EU requirements for that type of product. The idea is that the legislated standards should be sufficient to protect consumers from sub-standard products. This quality assurance is part of the reason why Fronius is one of the industry leading manufacturers of inverters. 
Fronius Inverter Efficiency
Residential inverter efficiency standards are generally 95 to 98 percent, the Fronius Primo & Symo sit at or above 98% efficiency placing them towards the top of the industry in residential inverter efficiency.
Inverter efficiency technology can be seen in the Fronius Galvo. This inverter utilises an automatic high-frequency (HF) transformer with three efficiency peaks. This enables a higher percentage yield as the HF transformer is more efficient across the entire input voltage range.
Fronius Inverter Value and Warranty
An important aspect of getting the most value out of a solar inverter is to choose an appropriately sized inverter to optimise the solar panel system efficiency. To read about the importance of inverter sizing and system efficiency click here.
Fronius inverters capture value through a number of their components, however, their industry first data communication package is showcasing the evolution of solar inverters. The data communication connects to the internet providing the ability to monitor energy management and data logging. This information enables the system owner to increase their self-consumption rate, therefore reducing reliance on grid power.
Both the Fronius Primo and Symo models utilise the Fronius Superflex Design. This design creates value as the two maximum power point trackers (MPP) enable the accommodation of the entire nominal inverter output, regardless of roof orientation or partial shading. The inverters track the MPP through the Dynamic Peak Manager algorithm, this dynamically adapts the optimal operating point.
In Australia, all CEC approved Fronius inverters come with a 5 year warranty for parts and labour. A free additional 5 year extension (parts only) to the warranty can be claimed through, registering at solarweb within 30 months of the factory inverter dispatch. A warranty extension can also be purchased from the inverter installer within 30 months of the inverters dispatch from the Fronius factory. This can be for 10, 15 or 20 years, making the longest possible warranty 25 years.
Fronius Inverter Costs
As Fronius inverters are manufactured in Europe this higher quality product comes with a higher price tag in comparison to the inverters that are manufactured in China.
Keep in mind that inverter costs generally only run between 10-20% of your total system, so often it is worth investing in a high quality inverter given this will have a large impact on the efficiency and performance of your entire system.
A Full Range of Fronius Inverters Available in Australia 
The majority of Fronius's Inverters are approved by the Clean Energy Council for the Small-scale Renewable Energy Scheme, which is Australia's home solar rebate program. A notable exclusion is the Fronius Symo Hybrid, this system combines a battery charging system, battery inverter, hybrid inverter, controller and system monitoring solution in one 3-5kW device.
Fronius Galvo 1.5 – 3.1kW
Fronius Primo 3.0 – 8.2kW
Fronius Symo 3.0 – 20.0kW
Fronius Solar Inverters Pros and Cons
Pros
Fronius has one of the strongest brand names and recognitions in the solar inverter market having stood the test of time with regards to its quality
Fronius have an Australian office and helpful support staff to handle sales and service enquiries
Cons
Fronius inverters are premium products and are generally more expensive that most alternative string inverters
The 5 years full + 5 years parts only warranty is not as beneficial as a full 10 year warranty which is offered by some of Fronius' competitors
Fronius Inverter Specifications
| | | | |
| --- | --- | --- | --- |
| |  Fronius Galvo 3.0-1 | Fronius Primo 5.0-1 AUS |  Fronius Symo 5.0-3-M |
| Rated AC Power Output | 3,000W | 4,600W | 5,000W |
| Maximum Continuous Output Current | 13A | 21.7A | 7.2A |
| Maximum DC Power | 6,000W | 7,500W | 10,000W |
| Maximum Inverter Efficiency | 96.1% | 98.1% | 98% |
| Dimensions with Safety Switch/Connection Unit | 645 x 431 x 204 mm | 645 x 431 x 204 mm | 645 x 431 x 204 mm |
| Weight | 16.8 kg | 21.5kg | 19.9kg |
| Warranty | 5 Years (Extendable up to 25 years) | 5 Years (Extendable up to 25 years) | 5 Years (Extendable up to 25 years) |
| Operational Temperature Range | -25°C to 50°C | -40°C to 55°C | -25°C to 60°C |
| Made in | Austria | Austria | Austria |
Example of a Fronius Commercial Solar Project 
The Philippines has seen quite a rise in the number of solar systems being installed over the past few years. This is due to the public grid being unable to reliably supply power to the 13 million Filipinos living in the metropolitan area surrounding Manila.
In April of 2019 a field located in Tarlac City, Philippines had a 20MW system equipped with 612 Fronius Eco inverters go live. The system included 61,200 solar panels to total the 20MW, the installation was completed in 5 months.
By installing the Fronius Eco the overall potential yield of the panels was increased. Although, for an installation of this magnitude it is unusual for the inverters used to be string inverters. However, it is because of the string inverters that the system is able to be more efficient. String inverters work better in conditions such as partial shade compared to central inverters. It was estimated that the system will produce around 32,000MWh of electricity, reducing CO2 by around 18.6million kg.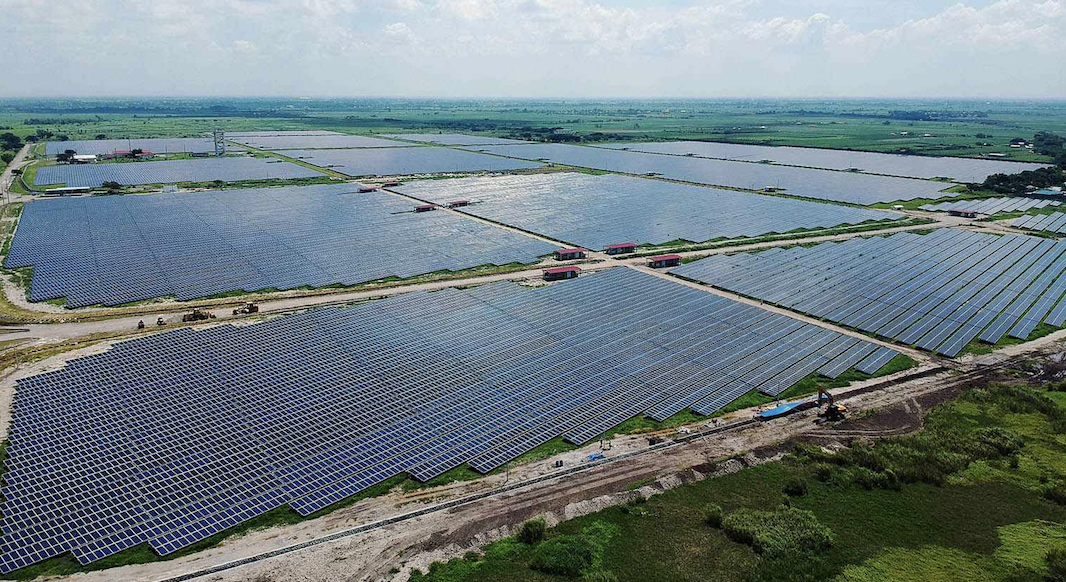 Read more product reviews from Solar Choice
Compare quotes from up to 7 pre-vetted installers in your area now.
Since 2008 our knowledge and sophisticated software has allowed over 180,000 Australian households and businesses to make a well-informed choice on their solar & battery installer.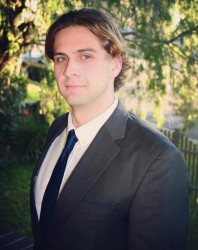 Latest posts by Jack Boutchard
(see all)
Reviews from Australians who have installed Fronius Inverters
Rated 4.73 from 66 reviews
21st February 2023
John
QLD - 4272
7kW system
Looks great and so far no problems. Web based member data reading is great
29th January 2023
Tashi Gonpo
TAS - 7116
7kW system
26th January 2023
George
VIC - 3429
6kW system
Choose a quality inverter.
25th January 2023
Col
-
6kW system
24th January 2023
Graham
-
10kW system
19th January 2023
Jodie
SA - 5045
10-15kW system
19th January 2023
Caylen
-
6kW system
16th December 2022
Tony
-
30-50kW system
13th December 2022
Bob
NSW - 2324
5kW system
Easy to operate, smart technology and performs as per the rating
7th December 2022
Rafael
NSW - 2122
10kW system
First inverter arrived DOA. second device works fine.
4th December 2022
Paul
-
7kW system
Thee Rolls Royce of inverters
1st December 2022
Don
-
10-15kW system
Everyone is saying a Fronius brand is reliable but they forgot to tell me that you won't get full feature reporting until you subscribe to their service of $33 every year.
25th November 2022
Jamie
-
9kW system
Suggested by NDF Group to us, we couldn't be happier with the outcome and solution provided.
18th November 2022
Christobel
-
8kW system
7th November 2022
Gavin
-
10kW system
31st October 2022
Tony
-
6kW system
31st October 2022
Bill
NSW - 2036
10-15kW system
30th October 2022
Linda
-
6kW system
18th October 2022
Peter
-
6kW system
16th October 2022
Susan
-
6kW system
14th October 2022
Emerson
-
6kW system
10th October 2022
George
-
8kW system
Sam Had recommended the Fronius brand inverter for its great reliability & Service support along with the extended 5 year warranty.
7th October 2022
Tom
-
10-15kW system
7th October 2022
Don
ACT - 2580
10kW system
I have a Fronius inverter and Smart Meter. The inverter seems to be working okay but the Smart Meter is not. I've been trying to get it fixed in the last 2 months but there is very little support. This is not acceptable.
27th September 2022
Jamie
SA - 5069
10-15kW system
27th September 2022
Collette
NSW - 2756
20-30kW system
Been working perfectly so far - after 2 months, couldn't be happier.
26th September 2022
Carlo
NSW - 2250
8kW system
21st September 2022
Denise
QLD - 4178
10kW system
Fronius works supremely well.
7th September 2022
Nicholas
WA - 6230
10-15kW system
6th September 2022
Tony
NSW - 2171
6kW system
As yet cannot really comment but seems fine.
2nd September 2022
Susannah
QLD - 4878
6kW system
Excellent inverter, we've had a few issues with the Fronius app to monitor our usage and production. The app issues are annoying, but have nothing to do with the performance of the inverter itself, which has been easy and smooth.
2nd September 2022
Ken
QLD - 4020
10kW system
1st September 2022
Gareth
-
5kW system
1st September 2022
Allan
QLD - 4227
10kW system
Happy with specifications and technical information provided by the manufacturer.
30th August 2022
Leon
-
6kW system
30th August 2022
Geoffrey
WA - 6210
6kW system
30th August 2022
Susan
QLD - 4878
6kW system
23rd August 2022
Nav
NSW - 2125
6kW system
9th August 2022
Mike
SA - 5152
10-15kW system
3rd August 2022
Warren
QLD - 4702
10-15kW system
26th July 2022
Chris
NSW - 2526
5kW system
Working and performing as expected. The monitoring ap is good. Registering for warranty is a bit clunky but we don't expect it to be needed.
22nd July 2022
John
-
6kW system
WORKING VERY WELL INSTALLED FEB 2021
30th June 2022
Leonor
-
6kW system
28th June 2022
Mrs Rijntje
SA - 5162
6kW system
Again exactly what we requested after researching
22nd June 2022
Wolfgang
WA - 6038
10kW system
Went with the Fronius Gen24 10KW 3phase inverter. Installed in the Garage, extremely quit and the performance is top notch. The monitoring solution provide is excellent.
6th June 2022
Mike
-
20-30kW system
Good inverter, but complex to interface with - but now done.
19th May 2022
Hank
NSW - 2594
6kW system
We choose the Fronius gen24 as this was a hybrid and it seems to work as intended.
17th May 2022
Ilya
NSW - 2071
5kW system
12th May 2022
Paul
QLD - 4573
10-15kW system
Fronius seems to be the most popular inverter and seems to be the best from a technology point of view. Also can monitor power generation and consumption via the Fronius Smart Meter and the Solar.web iterface.
9th May 2022
Keith
-
10kW system
30th April 2022
Andrew
SA - 5082
10-15kW system
20th April 2022
Chris
-
5kW system
19th April 2022
Steve
VIC - 3222
15-20kW system
Fronius inverters are a very good quality product that deliver good capabilities to manage the Trina Solar panels. This inverter has the ability to add on a battery.
21st March 2022
David
NSW - 2347
8kW system
5th March 2022
Stefan
SA - 5251
10-15kW system
26th February 2022
Jim
NSW - 2535
7kW system
22nd February 2022
Geoff
WA - 6208
6kW system
Small quiet unit. Able to check on progress of panels.
22nd September 2021
Daniel 3
TAS - 7018
7kW system
31st August 2021
Mark
-
10kW system
The Fronius inverter looks good. The app is limited unless you pay $60 for the premium app. I have not yet purchased the app.
26th July 2021
Helen
QLD - 4285
10kW system
Very happy with this Fronius inverter - the best brand.
16th July 2021
James
WA - 6210
6kW system
Too early to tell, believe its a reputable brand.
13th July 2021
Daniel
VIC - 3155
10-15kW system
inverter has been working flawelessly for over 18 months
8th July 2021
Simon
-
20-30kW system
The inverters have performed satisfactorily, meeting our expectations.
1st July 2021
Richard
-
10-15kW system
10th May 2021
-
6kW system
15th March 2021
Gabrielle
VIC - 3555
7kW system