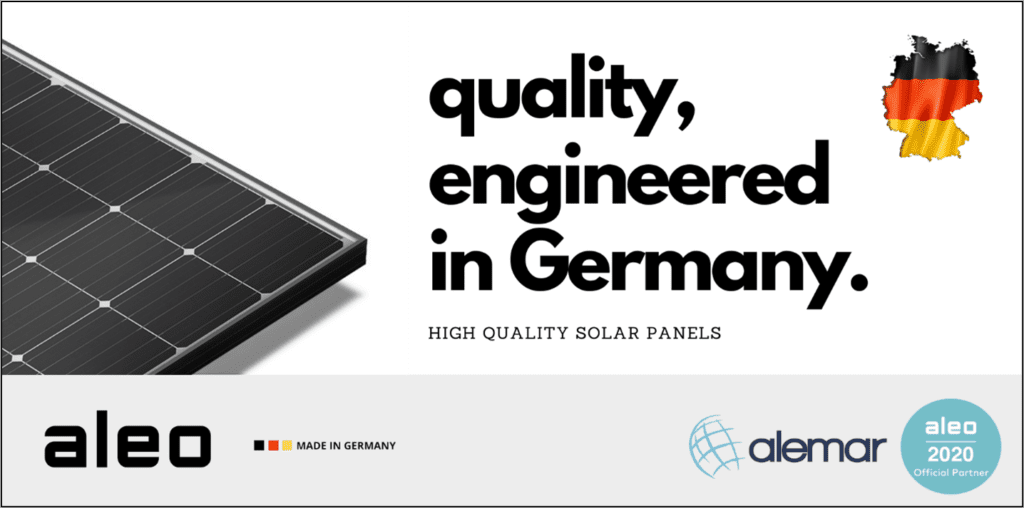 Note: Solar Choice is not a solar installer and has no financial or other incentives to promote any product brand over another. 
Overview of Aleo Solar – Company History
Aleo Solar was founded in 2001 in Prenzlau as Solar-Manufaktur Deutschland (S.M.D) and were renamed Aleo Solar AG in 2005. After setting up their German manufacturing plant and production line, the company was listed in 2006 on the Frankfurt Stock Exchange. Home appliance company Bosch later took a majority stake in Aleo Solar AG.
In 2014 the company went into liquidation and the brand name "Aleo" and the production facility in Prenzlau, Germany were acquired by SCP Solar GmbH. Majority owner Robert Bosch injected €50 million to the sale to avoid any insolvency to Aleo Solar AG.
Since 2014 the emerging company (now named "Aleo Solar GmbH") has kept their focus on producing high quality solar panels with their sole manufacturing plant remaining in Prenzlau Germany. The capacity of this plant of just under 500MW per year, means they are a small-scale producer compared to largest Chinese solar brands. The company now has offices in 9 countries across Europe and distriubtion channels across the world.
In 2020, Aleo's HE-Tec series won awards by the german-based Plus X Award for 'quality', 'ease of use' and 'functionality'.
Key Indicators
| | |
| --- | --- |
| | Aleo Solar Panels |
| Bloomberg Tier 1 Ranking | No |
| PV Evolution Labs Top Performer | No |
| Office location in Australia | Yes |
What is a Bloomberg Tier 1 Solar Panel?
Bloomberg's infamous tier 1 ranking is NOT a measure of Solar Panel quality in any way. It is simply an indication of the bankability of the manufacturer based on publicly released information on the financial health of the company. This should give you an idea if the company is a large, well-known manufacturer.
Likely due to their smaller size, Aleo Solar is not on the current Bloomberg Tier 1 list
See full list of Bloomberg Tier 1 Solar Panels
What is PV Evolution Labs Top Performer?
PV Evolution Labs with support from DNV GL independently test solar panel reliability. The tests are voluntary, with solar panel manufacturers paying to participate in the testing. This testing process is internationally renowned and is an accurate reflection of the solar panel's performance.
Aleo Solar Panels have not featured in PV Evolution Labs Top Performers lists.
See full list of PV Evolution Labs Top Performing Solar Panels
Why is office location in Australia Important?
Most solar panel manufacturers entering the Australian market first set up their distribution channels and worry about customer service later. This has led to many unhappy customers who are left trying to contact Chinese head offices to claim on their 10-year product warranty.
Relying on your solar installer is not always an option as since 2011 we've seen over 700 residential solar installers (including the large ones) go out of business well within the lifetime of the systems they are installing. 
Alemar Tradings Pty Ltd has recently established an Australian office at 49, 34-36 Ralph Street, Alexandria, NSW and operates under ABN 18 631 032 712.
How Much Do Aleo Solar Panels Cost?
Based on Solar Choice's database we have provided the below-average costs as an indicative guide of the wholesale costs of Aleo solar panels. These prices are typically only available to solar installation companies who are buying at volume, not to end customers.
| | | | |
| --- | --- | --- | --- |
| Description | Module | Price Range | Price (per watt) |
| Aleo 315W Perc Mono 60cell Black 42mm | X59L-315/42 | $207–$220 | $0.66–$0.7 |
The above price places Aleo Solar Panels at the premium end of the market.
Compare quotes from up to 7 installers in your area now.
Aleo Solar Panels – Points of Difference
Aleo Solar Panels produce one of the few solar panels that haven't shifted production to Asia. They are made in Germany with a Certificate of Origin (CoO) which provides good evidence that they are truly manufacturing the panels in Germany rather than simply assembling or labelling them there.
X59 Series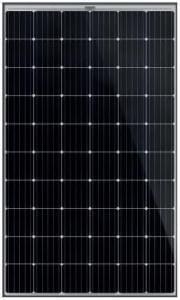 This panel has covered the majority of Aleo Solar Panels sold in Australia and is their 2019 European best seller. This 315W solar panel (X59L315) features a good 19.2% max efficiency and a slightly thicker than usual 42mm black frame. As well as looking aesthetically appealing the thicker black frame enables the panels to withold pressures up to 8,000 pa which is beyond the IEC standard of 5,400 pa.
This solar panel could be a good option for customers in high hail risk areas as they claim their panels are tested with 40mm ice balls travelling at 100km/h vs the IEC standard of 25mm ice balls traveling at 83km/h.
X63 Premium Series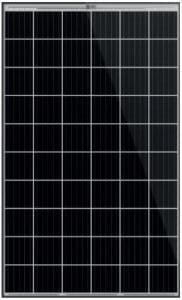 The X63 series has just launched in Australia with the 333W solar panel (X63-333) offering an efficiency of 19.0% – a good level but slightly lower than the X59 series. The 60 cell panel uses mono PERC silicon cells and features the same 42mm black aluminium frame. The technology in the panel has improved the degradation rate with output guaranteed to drop less than 2% in the first year and 0.56% p.a. for the next 24 years.
Currently 35 of Aleo solar panels are approved by the Clean Energy Council (listed under the name of Aleo solar GmbH) for the Small-scale Renewable Energy Scheme – Australia's home solar rebate program.
Aleo's Industry Leading 25/25 Warranty
Solar panels come with a product and performance warranty. The product warranty is designed to cover manufacturing faults in the panel that leads to damage or malfunction and is typically 10 years for most solar panel manufacturers. Most Aleo Solar offers 25 years product warranty which is only matched by leading premium brands like LG and Sunpower. Only the P23L series offers a shorter 12 year warranty.
The performance warranty guarantees a certain level of output for the lifetime of the panel – typically guaranteeing 80-82% of the nameplate output after 25 years. Aleos X59 series offers a fairly typically performance warranty, while the X63 premium series offers an improved degradation rate of less than 2% in the first year and 0.56% for the subsequent 24 years.
One concerning part of the Australian warranty that Aleo Solar offers is that all claims must be made directly to their German office:
"All claims under these supplementary guarantees must be submitted in writing to:
aleo solar GmbH, Marius-Eriksen-Straße 1, 17291 Prenzlau, Germany or
aleo can also be contacted at +49 (0) 39848328 0 to discuss your claim."
In the event of your solar installer no longer being around – this may become a tedious process to make any claims directly to Aleo Solar.
Read more about Aleo's warranty terms and conditions.
Aleo Solar Panels Pros and Cons
Pros
Panels are solely manufactured in Prenzlau Germany.
Have an Australian office in Sydney.
Products have a 25-year performance and product warranty.
Cons
Do not feature on the PV Evolution Labs list as a top performing solar panel.
Do not feature in the Bloomberg Tier 1 ranking
Small-scale producer compared to larger Chinese solar brands (could also be listed as a pro!).
Comparison of Aleo Solar Panel Specifications (common modules)
Aleo X59 HE 315w

X59L315

Aleo X63 Premium 333w

X63L333

Cell Number
60 Cells
60 Cells
Cell Type
Monocrystalline PERC
Monocrystalline PERC
Power Output
315W
333W
Nominal Power Voltage
32.7V
33.4V
Panel Efficiency
19.2%
19.0%
Dimensions
1660 x 990 x 42 mm
1716 x 1023 x 42 mm
Weight
19 kg
19.5 kg
Product Warranty
25 Years
25 Years
Operational Temperature Range
-40℃ to +85℃
-40℃ to +85℃
Made in
Germany
Germany
Example of an Aleo Solar Project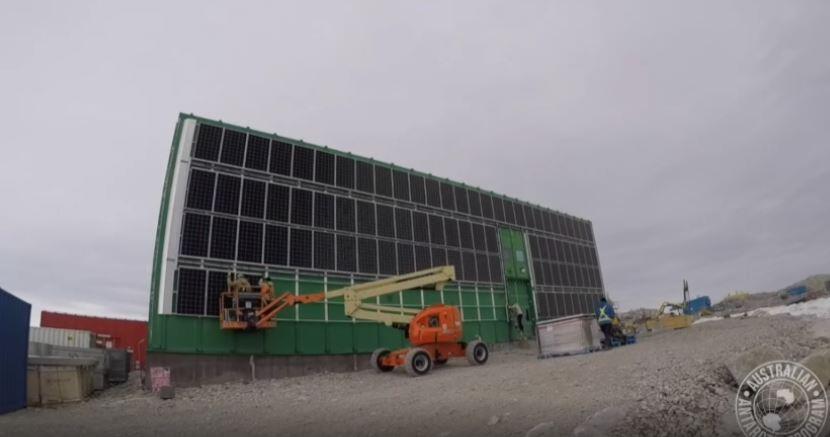 Year: 2019
System Size: 30kW
Location: Casey research station, Antarctica
First Australian solar farm in Antarctica with 105 Aleo Solar panels, mounted on the northern wall of the 'green store', providing about 10% of the station's total demand yearly.
Read more product reviews from Solar Choice
Compare quotes from up to 7 pre-vetted installers in your area now.
Since 2008 our knowledge and sophisticated software has allowed over 180,000 Australian households and businesses to make a well-informed choice on their solar & battery installer.