Note: Solar Choice is not a solar installer and has no financial or other incentives to promote any product brand over another.
Overview of AXITEC – Company History
AXITEC Energy was originally founded in 2001 and is based in Germany focusing on solar modules and energy storage markets. The engineering, research & designs are completed at the headquarters in Germany whilst their manufacturing capacity of 800MWp is spread across the Asia and Europe. The AXITEC solar panels sold in Australian and NZ markets are manufactured in China.
AXITEC Energy Australia, a subsidiary of AXITEC Energy GmbH Co.KG, entered the Australian and New Zealand markets in 2019 with an office listed in Adelaide SA. AXITEC Solar Panels were briefly available in 2017 before being delisted from the Clean Energy Council (CEC) approved product list due to issues with their warranty documents, minimum power rating and the date of manufacture. These issues have been resolved as the CEC has now approved 35 models over the last 2 years.
AXITEC Energy Australia currently distribute solar panels directly to solar installers or via distribution partners Krannich Solar and Tradezone. They have informed Solar Choice that they are currently securing a deal with additional distributor and have new solar panels launching later this year.
Key Indicators
| | |
| --- | --- |
| | AXITEC Solar Panels |
| Bloomberg Tier 1 Ranking | No |
| PV Evolution Labs Top Performer | No |
| Office location in Australia | Yes |
What is a Bloomberg Tier 1 Solar Panel?
Bloomberg's infamous tier 1 ranking is NOT a measure of Solar Panel quality in any way. It is simply an indication of the bankability of the manufacturer based on publicly released information on the financial health of the company. This should give you an idea if the company is a large, well-known manufacturer.
AXITEC Energy is not on the current Bloomberg Tier 1 list
See full list of Bloomberg Tier 1 Solar Panels
What is PV Evolution Labs Top Performer?
PV Evolution Labs with support from DNV GL independently test solar panel reliability. The tests are voluntary, with solar panel manufacturers paying to participate in the testing. This testing process is internationally renowned and is an accurate reflection of the solar panel's performance.
AXITEC Solar Panels have not featured in PV Evolution Labs Top Performers lists.
See full list of PV Evolution Labs Top Performing Solar Panels
Why is office location in Australia Important?
Most solar panel manufacturers entering the Australian market first set up their distribution channels and worry about customer service later. This has led to many unhappy customers who are left trying to contact Chinese head offices to claim on their 10-year product warranty.
Relying on your solar installer is not always an option as since 2011 we've seen over 700 residential solar installers (including the large ones) go out of business well within the lifetime of the systems they are installing.
AXITEC has an office in Adelaide SA under the name of AXITEC Energy Australia Pty Ltd.
Compare quotes from up to 7 installers in your area now.
AXITEC Solar Panels Available in Australia
Currently 35 of AXITEC solar panels are approved by the Clean Energy Council (listed under the name of AXITEC Energy GmbH & Co KG) for the Small-scale Renewable Energy Scheme – Australia's home solar rebate program.
However the below 4 solar panel models are currently all that is available at the time of writing this article:
AXIpremium XL HC BLK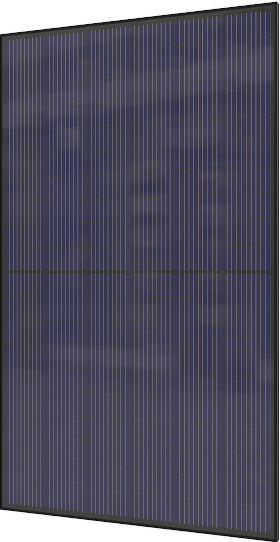 The AXIpremium XL HC BLK solar panel offers an output of 370W and a panel efficiency 20.31%. We would consider this an above average panel efficiency compared to most other options on the market. The solar panel features 120 half cut cells and is 1.75m by 1.04m which makes it suitable for residential and commercial solar applications.
This panel features a black aluminium frame which improves the aesthetic appearance of the solar panel and often an important consideration for home solar systems.
AXIpremium XXL HC BLK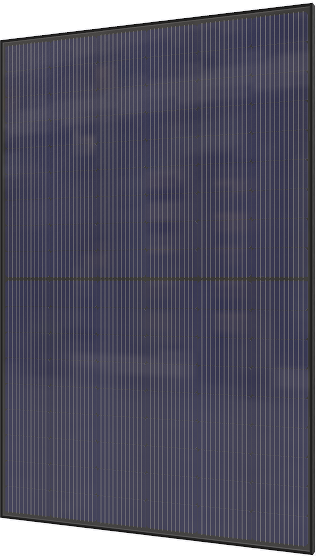 As the name suggests, this panel is very similar to the AXIpremium XL HC BLK but is slightly larger with an output of 400W and and more efficient at 20.46%. The panel proportions increase very slightly to 1.72m by 1.13m while the number of half cut solar cells reduces to 108 per panel.
Both solar panels offer a 25 year product warranty and a 25 year performance warranty which guarantees 85% of the nominal output at the end of the 25th year.
AXIpremium XL HC (commercial)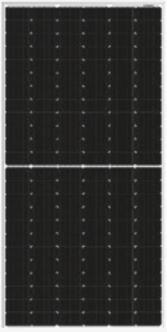 The AXIpremium XL HC solar panel is a larger commercial sized solar panel with 144 monocrystalline half cells. The nominal power output of 450W is supported by a module efficiency of 20.70%.
Although it is not stated in the product data sheet, the dimensions of the panel (2.09m by 1.04m) suggest that AXITEC are utilising larger silicon cells in the construction of this panel to get to the nameplate 450W rating.
AXIpremium XXL HC (commercial)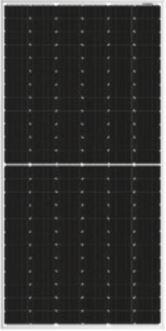 This solar panel is Axitec's largest solar panel available in Australia by both dimensions (2.23m by 1.13m) and output 540W. At this size and a weight of 23.5kg it would only be suitable to large scale roofs where solar panels can be dropped onto the roof by a crane or forklift or for ground-mounted installations.
This panel features Axitec's most impressive panel efficiency of the options availabe in Australia with a module conversion efficiency rating of 20.89%
AXITEC Warranty
Solar panels come with a product and performance warranty. The product warranty is designed to cover manufacturing faults in the panel that leads to damage or malfunction and is typically 10 years for most solar panel manufacturers. AXITEC residential panels offer a 25 year standard product warranty. This would be considered higher than most of the solar panel options in the industry.
The performance warranty guarantees a certain level of output for the lifetime of the panel – typically guaranteeing 80-82% of the nameplate output after 25 years. AXITEC Energy offers 25 years performance warranty for all ranges with a guaranteed output of 85% after 25 years tilting them towards the premium end of the market.
Purchasers of AXITEC solar panels receive a warranty from the German parent company (AXITEC Energy Gmbh & Co. KG) not the Australian subsidiary (AXITEC Energy Australia). However warranty claims can be processed by the German office or the Australian office which makes life much easier for Australian consumers and solar installers. There are no warranty claim forms or process outlined on AXITEC's website – so you would need to contact their South Australian office (AB@axitecsolar.com or 08 8274 3713) to get the process started.
Read more about AXITEC's warranty terms and conditions.
AXITEC Solar Panels Pros and Cons
Pros
Engineering, research and designs all take place at their headquarters in Germany.
Have an Australian office in Adelaide.
Offer aesthetically pleasing black-panel range.
Cons
Do not feature on the PV Evolution Labs list as a top performing solar panel.
Do not feature in the Bloomberg Tier 1 ranking
Smaller portfolio of completed projects here in Australia compared to Europe, Asia and Africa.
Comparison of AXITEC Solar Panel Specifications (common modules)
 
AXIpremium XL HC (black frame)

AC-370MH/120VAU

AXIpremium XXL HC (black frame)

AC-400MH/108VAU

AXIpremium XL HC

AC-450MH/144VAU

Cell Number
120 Half Cells
108 Half Cells
144 Half Cells
Cell Type
Monocrystalline
Monocrystalline
Monocrystalline
Power Output
370W
400W
450W
Nominal Power Voltage
34.50V
31.2V
41.60V
Panel Efficiency
20.31%
20.46%
20.70%
Dimensions
1755 x 1038 x 35 mm
1724 x 1134 x 35 mm
2094 x 1038 x 35 mm
Weight
20 kg
22 kg
23.5 kg
Product Warranty
25 Years
25 Years
15 Years
Operational Temperature Range
-40℃ to +85℃
-40℃ to +85℃
-40℃ to +85℃
Example of AXITEC solar project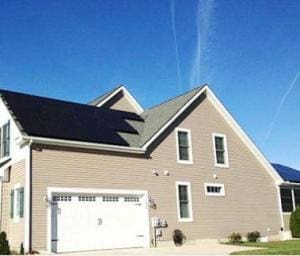 The only example listed on AXITEC's website of a solar project in the Australian market features a 20kW residential system (see image on the right). This looks to utilise the AXIpremium XL HC BLK solar panels with the aesthetically pleasing black frames.
AXITEC solar panels have been deployed in megawatt scale commercial projects and small solar farm projects across Europe, Asia and Africa.
Read more product reviews from Solar Choice
Compare quotes from up to 7 pre-vetted installers in your area now.
Since 2008 our knowledge and sophisticated software has allowed over 300,000 Australian households and businesses to make a well-informed choice on their solar & battery installer.