Note: Solar Choice is not a solar installer and has no financial or other incentives to promote any product brand over another.
Overview of Akcome Solar – Company History
Jiangsu Akcome Science and Technology Co., Ltd (Akcome) was founded in China in 2006 and employs over 6,000 people across more than 30 countries worldwide. The company manufactures solar panels (polysilicon and monosilicon) and the mounting structures uses to install panels onto roofs. Akcome has 2 production facilities in China.
The company has been publicly listed on the Chinese Stock Exchange (SZ 002610) since 2010. For the year ending 30th December 2020, Akcome reported a total revenue of 3 billion Chinese Yen and a Net Profit of 600 million after recording a loss of almost 1 billion in the prior year (Yahoo Finance).
Akcome Power Pty Ltd is the Australian subsidiary of the company and was originally registered in Queensland in 2014 with its head office based in Upper Mount Gravatt. They initially participated in the Australian market as an installer participating in a number of local government tenders. They are now looking to sell solar panel modules into the market as well.
Key Indicators
| | |
| --- | --- |
| | Akcome Solar |
| Bloomberg Tier 1 Ranking | No |
| PV Evolution Labs Top Performer | Yes (5/6) |
| Office location in Australia | Yes |
What is a Bloomberg Tier 1 Solar Panel?
Bloomberg's infamous tier 1 ranking is NOT a measure of Solar Panel quality in any way. It is simply an indication of the bankability of the manufacturer based on publicly released information on the financial health of the company. This should give you an idea if the company is a large, well-known manufacturer.
Akcome state that their solar panels are tier 1 listed on their website but Solar Choice has been unable to verify this information.
See full list of Bloomberg Tier 1 Solar Panels
What is PV Evolution Labs Top Performer?
PV Evolution Labs with support from DNV GL independently test solar panel reliability. The tests are voluntary, with solar panel manufacturers paying to participate in the testing. This testing process is internationally renowned and is an accurate reflection of the solar panel's performance.
Akcome Solar Panels was listed as a top performer for 5 performance tests(thermal cycling, Damp Heat, Mechanical Stress Sequence, PID, and LID+LETID) in the latest report.
See full list of PV Evolution Labs Top Performing Solar Panels
Why is office location in Australia Important?
Most solar panel manufacturers entering the Australian market first set up their distribution channels and worry about customer service later. This has led to many unhappy customers who are left trying to contact Chinese head offices to claim on their 10-year product warranty.
Relying on your solar installer is not always an option as we've seen many residential solar installers (including the large ones) go out of business well within the lifetime of the systems they are installing.
Akcome Solar currently has an Australian office located in Upper Mount Gravatt, QLD.
Compare quotes from up to 7 installers in your area now.
Akcome Solar Panels – Points of Difference
There are many solar panels out there, what makes Akcome solar panels stand out?
High Power Output
Akcome solar panels offer a high power output range of 265 watts to max of 700 watts (Kookaburra Series), depending on the specific model. This is higher than many other solar panels available in the market, which typically range from 300 watts to 550 watts.
With a higher power output, Akcome solar panels can generate more electricity per panel, making them an efficient option for residential and commercial applications.
Akcome Solar Panel Technologies
Akcome Solar currently has 120 solar panels approved by the Clean Energy Council in Australia under the name "Suzhou Akcome Optronics Science & Technology Co Ltd". This is a requirement to be eligible for the federal STC solar rebate.
Akcome Solar has four main series of solar panels: standard, high-efficiency, double-glass, and Kookaburra series, which they currently sell into the Australian market with diversified solar modules to meet the different needs of customers.
Standard Solar Panels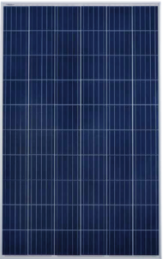 The Akcome 'Standard' series includes older technology in their panels with the maximum efficiency of the best mono silicon panel in the series reaching 17.8%. The series has both mono-silicon and polysilicon options and 60-cell and 72-cell options suitable for both residential and commercial installations.
The panels come with salt mist resistance making them suitable for coastal properties. The panels come with a standard 25-year performance warranty and a 10-year product warranty.
SK6610M 280 to 290W
SK6610P 265 to 275W
SK6612M 335 to 345W
SK6612P 320 to 330W
High-Efficiency Solar Panels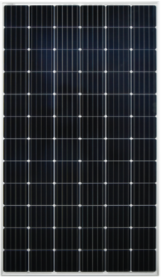 Similar to the standing series the high-efficiency series comes in polysilicon and mono silicon options as well as 60-cell and 72-cell options. The efficiency of these solar panels ranges from 16.9% to 18.8%. The term high-efficiency is relative to their panels as we are now seeing many of the cost-effective manufacturers reaching 19-20% efficiency.
The panels feature very similar characteristics to the standard series with a performance warranty of 25 years and a product warranty of 10 years.
SK6610M 295 to 305W
SK6610P 275 to 285W
SK6612M 355 to 365W
SK6612P 335 to 345W
Double Glass Solar Panels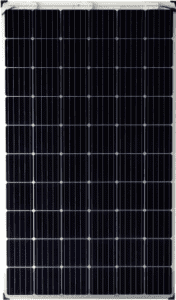 Akcome's double glass series is a more durable panel where the back sheet is made from glass rather than a thin polymer material. This increases the durability of solar panels with greater resistance to ingress and corrosion.
The panels still feature a comparatively low max efficiency rating of 16%-18%. Given the better durability of the product, Akcome has increased the performance warranty on these panels to 30 years with a slightly slower guaranteed degradation rate. However, the product warranty for the panel remains at 1o year.
SK6610MDG 275 to 285W
SK6610PDG 265 to 275W
SK6612MDG 335 to 345W
SK6612PDG 315 to 325W
Kookaburra Series (HC-Chaser)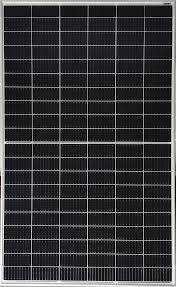 In hopes to engage better with the Australian market, Akcome has labelled their new HC-Chaser series after one of Australia's iconic birds for the local market.
This series is a significant improvement on their earlier series of solar panels with their residentially sized 375W solar panel reaching 20.27% in max efficiency and the power output has reached 700W (22.5%). This series features half-cut, mono silicon PERC solar cells which represent the leading technologies in increasing solar panel efficiency.
The inclusion of 9 busbars and a high voltage (1500V) design gives solar designers greater flexibility when they are putting together an array on a roof space.
This is the only series of Akcome's offerings that competes well against the other options in the Australian market.
SK8610MC 355 to 375W
SK8611MC 390 to 410W
SK8612MC 430 to 450W
Akcome's Warranty Offer for Australian Customers
Solar panels come with a product and performance warranty. The product warranty is designed to cover manufacturing faults in the panel that leads to damage or malfunction and is typically 10 years for most solar panel manufacturers. Akcome's standard product warranty that is outlined on all their product datasheets is 10 years, however, they have updated the terms that 19 of their solar panel options purchased in Australia from 1 October 2020 will be covered for 15 years product warranty. This helps add some competitiveness to their solar panel offering.
The performance warranty guarantees a certain level of output for the lifetime of the panel – typically guaranteeing 80-82% of the nameplate output after 25 years. Akcome Solar offers 25 years performance warranty for all ranges (excluding double glass) with a guaranteed output of 80.7% (for polycrystalline modules) and 80.68% (for monocrystalline modules) after 25 years which leaves them towards the minimum expectation of the market.
Akcome Solar has an Australian office and we anticipate this to be one of the easier companies to claim a warranty from even if your installer is no longer around. You can contact them via their official website or by calling 1300 553 188/email: info@akcome.com.au. Please read more about the warranty claim here.
Akcome Solar Panels Pros and Cons
Pros
Cons

Claiming to be a Bloomberg Tier 1 solar panel (Solar Choice not verified).
Have an Australian office in Brisbane.
Has been publicly listed on the Chinese Stock Exchange since 2010.

Do not feature on the PV Evolution Labs list as a top-performing solar panel.
Recorded a profit loss of almost 1 billion Chinese Yuan in 2019.
Smaller portfolio of completed projects in Australia compared to larger Chinese manufactured competition.
Comparison of Akcome Solar Panel Specifications (common modules)
| | | |
| --- | --- | --- |
| | SK8610HDGDC-390W | SKA508MHVC- 415W |
| Cell Number | 120 Cells | 120 Cells |
| Cell Type | HJT | Monocrystalline |
| Power Output | 390W | 415W |
| Max Power Voltage | 38.05V | 34.8V |
| Panel Efficiency | 21.41% | 21.6% |
| Dimensions | 1705 x 1038 x 30 mm | 1754 x 1096 x 30mm |
| Weight | 22.8kg | 21.2 kg |
| Product Warranty | 15 years | 15 years |
| Operational Temperature Range | -40℃ to +85℃ | -40℃ to +85℃ |
| Made in | China | China |
So, should I buy Akcome Solar Panels?
We would only consider the Kookaburra / HC-Chaser series solar panels from Akcome to be competitive with the options available on the Australian market. If you've been quoted Akcome solar panels, we recommend asking for the product data-sheet and making sure that it corresponds with one of the listed module numbers above or getting in touch with us to confirm.
The company looks relatively stable despite a large loss-making year in 2019. The Australian arm of the business is comparatively small as they changing their strategy from being an installer of systems to a product manufacturer and distributor to other installation companies. The positive is that they have experience in Australia and have an office place set up to handle any warranty issues.
At the time of writing, none of the 200+ pre-vetted solar installers in Solar Choice's network is currently offering these panels so we may start to see more from Akcome in the future.
Example of an Akcome Commercial Solar Project – Tewantin Noosa RSL, QLD – 130kW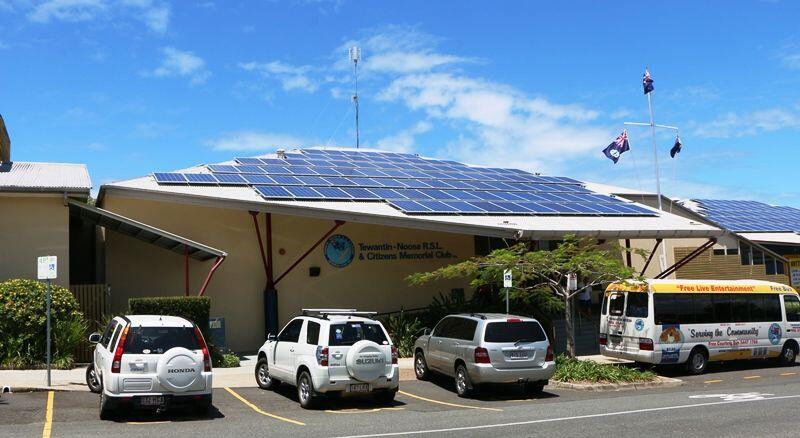 The Tewantin-Noosa RSL installed a 130kW solar PV system in 2016 utilising Akcome's solar panels. The system was expected to pay for itself in 5-years at the time of installing.
Club CEO Phil Stephenson said "We are situated in the heart of the Noosa Biosphere so it makes sense for us to be environmentally sustainable"
Compare quotes from up to 7 pre-vetted installers in your area now.
Since 2008 our knowledge and sophisticated software has allowed over 300,000 Australian households and businesses to make a well-informed choice on their solar & battery installer.
Reviews from Australians who have installed AKCOME Panels
Rated 4.33 from 6 reviews
30th September 2023
Raj
-
6kW system
29th September 2023
Terry
-
7kW system
These were panels left over from a huge solar farm in NSW. AGL said they would fit these panels due to their long life etc, very satisfied we are.
11th July 2023
Gopal
-
1.5kW system
17th May 2023
M
-
8kW system
Slick looking and performing as quoted
15th April 2023
Kinan
-
6kW system
3rd August 2021
Roll
-
3kW system