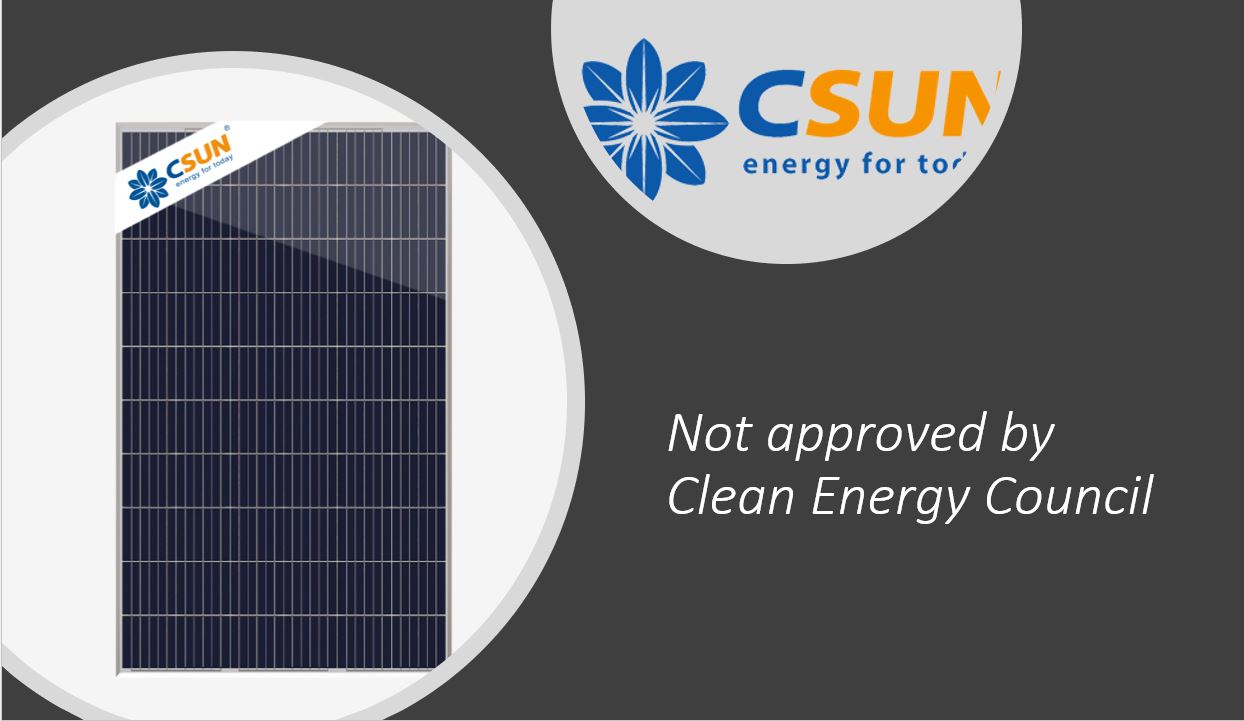 Note: Solar Choice is not a solar installer and has no financial or other incentives to promote any product brand over another.
CSUN Solar Panels – Company History
CSUN, also known as China Sunergy Co Ltd, was founded in 2006 in Nanjing, Jiangsu, China. The company is a large-scale solar panel manufacturer and also produces solar batteries and hybrid inverters through partner company CEEG (Nanjing) New Energy Co Ltd who acquired CSUN in 2010.
China Sunergy Co Ltd was listed on the Nasdaq until 2016 when the company was delisted as the total stock value fell below the minimum threshold of US$15 million. CSUN have a solar panel production capacity of 2.5GW, placing them at the smaller end of the market in terms of scale. Their 7 manufacturing facilities are reportedly spread across China, USA, Turkey, South Korea and Vietnam.
In 2019 all CSUN solar panels were removed from the Clean Energy Council's approved PV modules list, meaning that installations using these panels will no longer be eligible under federal rebate program. This means it is very unlikely that you will be quoted a CSUN solar panel in Australia.
Key Indicators
| | |
| --- | --- |
| | CSUN Solar Panels |
| Bloomberg Tier 1 Ranking | No |
| PV Evolution Labs Top Performer | No |
| Office location in Australia | No |
What is a Bloomberg Tier 1 Solar Panel?
Bloomberg's infamous tier 1 ranking is NOT a measure of Solar Panel quality in any way. It is simply an indication of the bankability of the manufacturer based on publicly released information on the financial health of the company. This should give you an idea if the company is a large, well-known manufacturer.
CSUN Solar Panels are not in the Bloomberg Tier 1 list.
See full list of Bloomberg Tier 1 Solar Panels
 What is PV Evolution Labs Top Performer?
PV Evolution Labs with support from DNV GL independently test solar panel reliability. The tests are voluntary, with solar panel manufacturers paying to participate in the testing. This testing process is internationally renowned and is an accurate reflection of the solar panel's performance.
CSUN Solar Panels are not currently ranked in the PV Top Performers List. We hope to see them in future rounds of testing in the coming years.
See full list of PV Evolution Labs Top Performing Solar Panels
 Why is office location in Australia important?
Most solar panel manufacturers entering the Australian market first set up their distribution channels and worry about customer service later. This has led to many unhappy customers who are left trying to contact Chinese head offices to claim on their 10-year product warranty.
Relying on your solar installer is not always an option as we've seen many residential solar installers (including the large ones) go out of business well within the lifetime of the systems they are installing.
CSUN may have previously had an office in Sydney however the google listing is now saying it is permanently closed.
How much do CSUN Solar Panels cost?
Based on Solar Choice's database we have provided the below-average costs as an indicative guide of the wholesale costs of CSUN solar panels. These prices are typically only available to solar installation companies who are buying at volume, not to end customers.
| | |
| --- | --- |
| Product | Wholesale Price |
| CSUN 330W Solar Panel (CSUN330-72P) | $100 – $130 |
 Important Note: The price for end consumers will depend on which installer is used and the other selected components of the solar system.
Compare quotes from up to 7 installers in your area now.
CSUN Solar Panel Technologies
Currently, none of CSUN's solar panels are approved by the Clean Energy Council for the Small-scale Renewable Energy Scheme, which is Australia's home solar rebate program.
Half-cell Solar Panels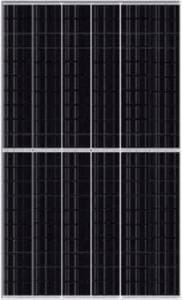 CSUN has 9 types of half-cell modules on their website ranging in cell quantity and wattage. The smallest small will output 340W while the largest listed panel will output 665W and would be suitable for solar farm or large commercial projects. The 665W panel has a listed module efficiency of 21.41% which is impressive against its peers, will most of the other panels range between 19% and 21%.
The CSUN half-cell solar panels come with a 12 year product warranty and a 25 year performance warranty.
Full-cell Solar Panels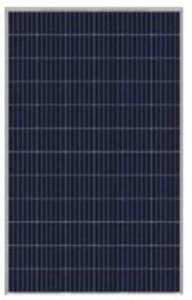 There are 4 solar panels on CSUN's website which use full cells. Cells are often cut in half for use in solar panels to decrease the resistance while maintaining the same output, providing an overall boost to the efficiency of the panel. The full cell solar panels are an older, less efficient technology. The largest rated 400W solar panel has a module efficiency of 20.17%
The full-cell solar panels come with the same 12 year product warranty and a 25 year performance warranty.
Bifacial Solar Panels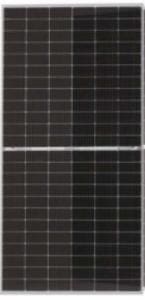 Bificial solar panels are more commonly deployed in ground-mounted projects, or roof mounted projects where tilt frames are used. This is because the panels have an ability to produce energy from light hitting both sides of the panel. The reflected light of the ground or roof can increase the output by 5-30%.
There are 2 types of bificial solar panels on CSUN's website with an output of 530W and 550W. The larger panel has an impressive module efficiency of 21.28% and comes with a 12 year product warranty and a 25 year product warranty.
CSUN Solar Panel Specifications (common modules)
CSUN 370W Half-Cut

(CSUN370-120M)

CSUN 400W Full-Cut

(CSUN400-72M)

Cell Number
120 half-cut cells
72 cells
Cell Type
Mono (166 x 83mm)
Mono (158.75 x 158.75mm)
Power Output
370Wp
400Wp
Max Power Voltage
31.7V
38V
Module Efficiency
20.31%
20.17%
Annual Power Degradation
0.55%
0.6%
Dimensions
1755 x 1038 x 35 mm

(1.82 m²)

1979 x 1002 x 35 mm

(1.98 m²)

Weight
19.5kg
22.1kg
Product Warranty
12 Years
12 Years
Temperature Range
-40°C to 85°C
-40°C to 85°C
Example of an CSUN Solar Project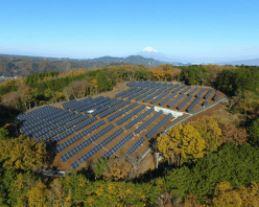 CSUN Solar Panels were used on a 50MW solar project in Hubei, China.
Compare quotes from up to 7 installers in your area now.