Overview of ET Solar – Company History
ET Solar is the trading name of Jiankai Sunshine New Energy Technology (formerly Zhongsheng Sunshine New Energy Technology) and was originally found in 2005. ET Solar operate primarily as a solar panel manufacturer with their company headquarters located in Nanjing, China and are owned by the Chinese government.
ET Solar currently has over 3000 employees and an estimated production capacity of 1.7GW per year making them a smaller scale chinese solar panel manufacturer.
This company is vertically integrated, which means that they produce their solar panels from the raw materials entirely in house. They do not rely on any other suppliers which makes them less vulnerable to supply disruptions and enables them to control the quality of components.
ET Solar's products are distributed to solar installation companies by One Stop Warehouse. ET Solar does not have Australian staff, office or an Australian version of their website.
Key Indicators
| | |
| --- | --- |
| | ET Solar New Energy Co Ltd |
| Bloomberg Tier 1 Ranking | Yes |
| PV Evolution Labs Top Performer | Yes (3/6) |
| Office location in Australia | No |
What is a Bloomberg Tier 1 Solar Panel?
Bloomberg's infamous tier 1 ranking is NOT a measure of Solar Panel quality in any way. It is simply an indication of the bankability of the manufacturer based on publicly released information on the financial health of the company. This should give you an idea if the company is a large, well-known manufacturer.
ET Solar panels are in the Bloomberg Tier 1.
See full list of Bloomberg Tier 1 Solar Panels
What is PV Evolution Labs Top Performer?
PV Evolution Labs with support from DNV GL independently test solar panel reliability. The tests are voluntary, with solar panel manufacturers paying to participate in the testing. This testing process is internationally renowned and is an accurate reflection of the solar panel's performance.
ET Solar made a first appearance as a top performer in PV Evolution Labs 2021 report. ET Solar Panels was listed as a top performer for 3 performance tests Damp Heat, LID+LETID and PAN) in the latest 2023 report.
See full list of PV Evolution Labs Top Performing Solar Panels
Why is office location in Australia Important?
Most solar panel manufacturers entering the Australian market first set up their distribution channels and worry about customer service later. This has led to many unhappy customers who are left trying to contact Chinese head offices to claim on their 10-year product warranty.
Relying on your solar installer is not always an option as we've seen many residential solar installers (including the large ones) go out of business well within the lifetime of the systems they are installing.
ET Solar currently has no office located in Australia.
Compare quotes from up to 7 installers in your area now.
ET Solar Panels Available in Australia
Currently, 40 ET solar panels are approved by the Clean Energy Council (listed under the name of ET Solar New Energy Co Ltd) for the Small-scale Renewable Energy Scheme – Australia's home solar rebate program.
However, the below 3 solar panel models are currently all that is available at the time of writing this article:
Elite Mono Solar Panels
The ETM380-72H has 72 monocrystalline solar cells. Monocrystalline solar cell technology has the higher efficiency in comparison to polycrystalline.
The rated module efficiency is 19.6% which is towards the average of current solar module technology. The competitive advantage of Elite Mono solar panels is their advanced designs reaching a high voltage of 1500VDC meaning more solar panels can be connected in each string.
The power range for this panel is from 360W to 385 W depanding the model.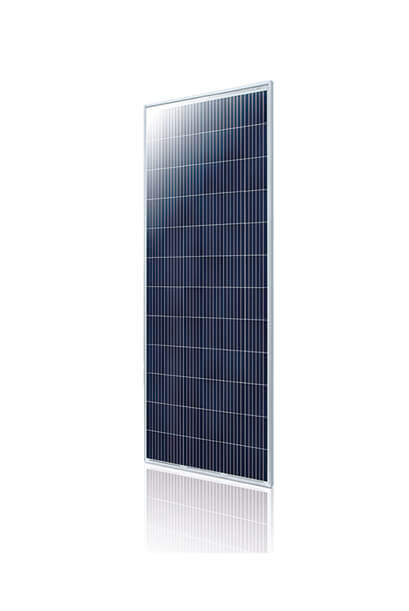 Elite Poly Solar Panels
The ETP340-72H also has 72 solar cells utilising polycrystalline solar technology. Polycrystalline technology is well known to be cost-effective but not as efficient as monocrystalline. As a result, the rated module efficiency is 17.5% which we would consider low compared to most options in the market.
This model features anti-reflective coating making it harder for dirt to stick to its surface and making it easier for rain to clean the panels.
The power range for this panel is from 340W to 345W depending the model.
Elite Plus Solar Panels
The ETM400-144BL has 144 monocrystalline solar cells with half-cut solar technology. Half-cut solar cells are now common place in the solar industry as they increase the panels efficiency whilst not increasing surface area.
As a larger panel (2m by 1m), the Elite Plus series would be typically deployed in a commercial solar installation.
The rated module efficiency is 19.9% which is we would consider better than most. This type of panels has better shading tolerance thanks to parallelling circuit design and half-cut solar cells.
The power range for this panel is from 400W to 410 W depending on the model.
ET Solar Warranty
Solar panels come with a product and performance warranty. The product warranty is designed to cover manufacturing faults in the panel that leads to damage or malfunction and is typically 10 years for most solar panel manufacturers. All ET Solar panels offer a 10 year standard product warranty which is towards what would be considered the minimum expectation of the solar panel market.
The performance warranty guarantees a certain level of output for the lifetime of the panel – typically guaranteeing 80-82% of the nameplate output after 25 years. ET Solar offers 25 years performance warranty for all ranges with a guaranteed output of 80.7% (for polycrystalline modules) and 80.68% (for monocrystalline modules) after 25 years which again leaves them at the minimum expectation of the market.
The main issue with ET Solar's warranty for Australian customers is that they have no staff or office in Australia and no Australia website. Your installer or their wholesaler would need to play the middleman between their Chinese factory for you to have any realistic chance of making a claim, but is definitely not an ideal situation.
ET Solar Panels Pros and Cons
Pros
Listed as a top performing solar panel by PV Evolution Labs
Tier 1 Solar Company by Bloomberg New Energy
Have an Australian address listed on their website (no contact number)
Cons
Smaller utilization of utility scale projects compared to other Chinese brands
No premium product offering with 25 years product warranty
Comparison of ET Solar Panel Specifications (common modules)
ET Elite Mono 380W

ETM380-72H

ET Elite Poly 340W

ETM340-72

ET Elite Plus 400W

ETM400-144BL

Cell Number
72 Cells
72 Cells
144 half-cut cells
Cell Type
Monocrystalline
Polycrystalline
Monocrystalline
Power Output
380Wp
340Wp
400Wp
Max Power Voltage
40.39V
38.6V
41.28V
Panel Efficiency
19.6%
17.5%
19.9%
Dimensions
1956 x 941 x 35 mm
1956 x 941 x 35 mm
2010 x 1000 x 35 mm
Weight
22 kg
22 kg
22.5 kg
Product Warranty
10 years
10 years
10 years
Operational Temperature Range
-40℃ to +85℃
-40℃ to +85℃
-40℃ to +85℃
Made in
China
China
China
So, should I buy ET Solar Panels?
The short answer is that we would not advise buying ET Solar panels until they establish an Australian office and local warranty claim procedure. As so many solar installers have gone bust over the last decade, its really important to ensure you have some recourse directly with the manufacturer if something goes wrong. There are enough options from chinese manufacturers with an Australian office (e.g. Trina, Jinko or Suntech) that there's no need to take the risk.
That said we were impressed that ET Solar's larger utility-scale solar panels have been recognised as a top performer across all 6 testing categories by PV Evolution Labs.
Example of an ET Commercial Solar Project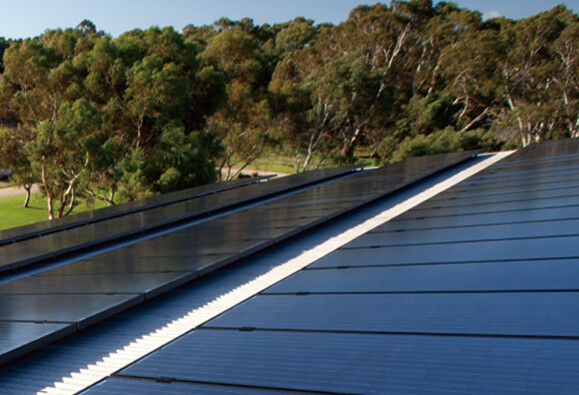 The only example listed on ET Solar's website of a solar project in the Australian market is commercial rooftop installation with a rated power of 29.63kW in South Australia.
This project uses ET Solar PV module ET-M572190BB and is located in Langhorne Creek, SA Australia.
Read more product reviews from Solar Choice
Compare quotes from up to 7 pre-vetted installers in your area now.
Since 2008 our knowledge and sophisticated software has allowed over 300,000 Australian households and businesses to make a well-informed choice on their solar & battery installer.
Reviews from Australians who have installed ET Panels
Rated 4.50 from 2 reviews
27th June 2023
Mike
-
20-30kW system
1st March 2022
Alexander
WA - 6163
5kW system