Note: Solar Choice is not a solar installer and has no financial or other incentives to promote any product brand over another.
HT-SAAE – Company History
HT-SAAE (Shanghai Aerospace Automobile Electromechanical Co., Ltd) is owned and operated by China Aerospace Science Technology Corporation (CASC), a Chinese government-owned enterprise established in 1960.
In 1998, HT-SAAE began to transfer its aerospace solar power technology into commercial projects and started selling solar panels to the public. The "HT" in their name is the Mandarin abbreviation of Hangtian, the Chinese term for "aerospace". The other part of their name "Aerospace Automobile Electromechanical" is derived from the other main industries in which HT-SAAE participates.
The company vertically integrated into the production of solar panels. They mine raw silicon in Inner Mongolia which are developed into silicon wafers for their solar panel manufacturing facilities in Turkey and Jiangsu, China.
HT-SAAE launched in Australia in 2009 with the solar panels originally being imported by Aeronergy. ASC Energy took over the exclusive rights to import the HT-SAAE solar panels in 2012. ASC Energy deals directly with high-volume installers and distributes solar panels through wholesalers including Austra Energy.
We were advised by ASC Energy that due to the company's Chinese Government roots, they are not permitted to set up a local office in Australia so ASC Energy is the sole domestic point of contact for sales, service and warranty claims.
Key Indicators
| | |
| --- | --- |
| | HT-SAAE Solar Panels |
| Bloomberg Tier 1 Ranking | Yes |
| PV Evolution Labs Top Performer | Yes (3/6) |
| Office location in Australia | No |
What is a Bloomberg Tier 1 Solar Panel?
Bloomberg's infamous tier 1 ranking is NOT a measure of Solar Panel quality in any way. It is simply an indication of the bankability of the manufacturer based on publicly released information on the financial health of the company. This should give you an idea if the company is a large, well-known manufacturer.
See full list of Bloomberg Tier 1 Solar Panels
HT-SAAE solar panels are listed on the latest Bloomber Tier 1 list.
What is PV Evolution Labs Top Performer?
PV Evolution Labs with support from DNV GL independently test solar panel reliability. The tests are voluntary, with solar panel manufacturers paying to participate in the testing. This testing process is internationally renowned and is an accurate reflection of the solar panel's performance.
HT-SAAE Solar Panels are currently ranked on the PV Top Performers List (2023) for 3 performance tests(Mechanical Stress Sequence, PID, and LID+LETID).
See the full list of PV Evolution Labs Top Performing Solar Panels
Why is office location in Australia important?
Most solar panel manufacturers entering the Australian market first set up their distribution channels and worry about customer service later. This has led to many unhappy customers who are left trying to contact Chinese head offices to claim their 25-year product warranty.
Relying on your solar installer is not always an option as we've seen many residential solar installers (including the large ones) go out of business well within the lifetime of the systems they are installing.
HT-SAAE do not have a local office in Australia.
How much do HT-SAAE Solar Panels cost?
The below is an estimate of the wholesale cost of HT-SAAE solar panels. Note this price is only available to distributors or solar installers, not to end-consumers.
| | |
| --- | --- |
| Solar Panel | Price per Panel |
| HT72-18x 540W Solar Panel | $250 – $292 |
| HT54-18X 415W Solar Panel | $191 – $224 |
Compare solar quotes from up to 7 local installers now.
HT-SAAE Solar Panels – Points of Difference
There are many solar panels out there, what makes HT-SAAE's solar panels stand out?
Aerospace-grade solar panels and a long history
HT-SAAE is a Chinese government-owned company and it just started entering the public market in 1998 and launched in the Australian market in 2009. The solar panels from HT-SAAE have been utilised on Chinese satellites for over 60 years which puts them as a world leader in the research and development of solar technologies. They report to have over 500 R&D engineers are working in 4 R &D centers.
Vertically Integrated PV Supply Chain
By owning the vertical supply chain to produce a solar panel, HT-SAAE is able to keep greater control over the supply and quality of the sub-components of their solar panels. They complement their internal supplies with different partners but have greater control than most solar panel manufacturers on their inputs.
HT-SAAE's Warranty for Australian Customers
Solar panels come with a product and performance warranty. The product warranty is designed to cover manufacturing faults in the panel that leads to damage or malfunction and is typically 10 years for most solar panel manufacturers. HT-SAAE's product warranty of 25 years is significantly better than many of the other options on the market.
The performance warranty guarantees a certain level of output for the lifetime of the panel – typically guaranteeing 80-82% of the nameplate output after 25 years. The popular 415W HT-SAAE solar panel offers a typical performance warranty guaranteeing 83.1% at the end of the 25-year period.
As HT-SAAE do not have any local staff, all warranty claims would need to be made through ASC Energy the importer of the solar panels. If your installer is still around and contactable then they should be able to help you with this process. While this is not as ideal as dealing with a representative directly from the solar panel manufacturing company, ASC have 10 years history in Australia. As of 2020, their warranty is reinsured by major british insurance company Lloyd's to give customers greater assurance through the long life of the solar panels.
HT-SAAE Solar Panel Technologies
HT-SAAE currently has 30 solar panels approved by the Clean Energy Council in Australia under the name "Shanghai Aerospace Automobile Electromechanical Co Ltd". This is a requirement to be eligible for the federal STC solar rebate.
As per advice from ASC Energy, the below 2 panels are currently being sold in Australia:
HT54-18X Series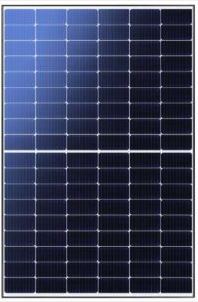 The output of this solar panel ranges from 405W to 425W, however only the 415W panel is currently approved by the Clean Energy Council and is being sold in Austarlia. The solar panel features a maximum efficiency rating of up to 21.7% which puts them towards the better end of the market. The solar panel uses 182mm x 91mm monocrystalline solar cells which have been half cut to increase the efficiency.
This panels weighs in at 21kg and is approximately 1.7 metres by 1.1 metre. The solar panel has been certified to withstand extreme winds up to 2400Pa and snow loads of up to 5400 Pa.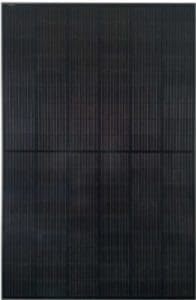 HT54-18X Series (All Black)
This panel is very similar to the above HT54-18X series with the primary difference being an all black appearance (see image to the right). This offers a much more aesthetically appealing solution, particularly to homeowners with visible roof spaces.
Currently solar retailer Smart Energy Answers has an exclusive deal with HT-SAAE to be the only company in Australia able to offer this solution to clients.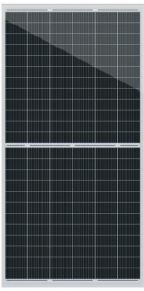 HT72-18X Series
Very similar to the above model, the HT72-18X utilises the same 182mm x 91mm monocrystalline solar cells, however has a total of 144 half-cells. This increases the output of the range to 540W to 560W, although only the 550W model is currently approved for sale in Australia.
The additional cells increase the length of the panel to 2.3 metres whilst the width remains at 1.1m. The module features a similar efficiency of up to 21.7% (or 21.3% for the model sold in Australia).
Pros and cons of HT-SAAE solar panels
Pros
Cons

Products have strong technical specifications that match up well against alternatives in the market
Excellent product warranty indicating HT-SAAE solar panel uses high quality components and is designed to last

Small presence and market share in Australia compared to their domestic Chinese market and European markets
Limited case studies for larger projects in Australia utilising their panels
No company office located in Australia
HT-SAAE Solar Panel Specifications (common modules)
| | | |
| --- | --- | --- |
| | 415W Solar Panel HT54-18X | 550W Solar Panel HT72-18X |
| Cell Number | 108 half cells | 144 half cell |
| Cell Type | Mono | Mono |
| Power Output | 415Wp | 550Wp |
| Max Power Voltage | 31.6V | 41.95V |
| Panel Efficiency | 21.2% | 21.3% |
| Annual Power Degradation | 0.576% | 0.576% |
| Dimensions | 1724 x 1134 x 30 mm | 2279 x 1134 x 35 mm |
| Weight | 21 kg | 28.5kg |
| Product Warranty | 25 Years | 25 Years |
| Operational Temperature Range | -40°C to 85°C | -40°C to 85°C |
Example of HT-SAAE Solar Project
The below image shows a commercial 100kW solar system utlising 240 of HT-SAAE's 415W solar panels in Fairfield, VIC.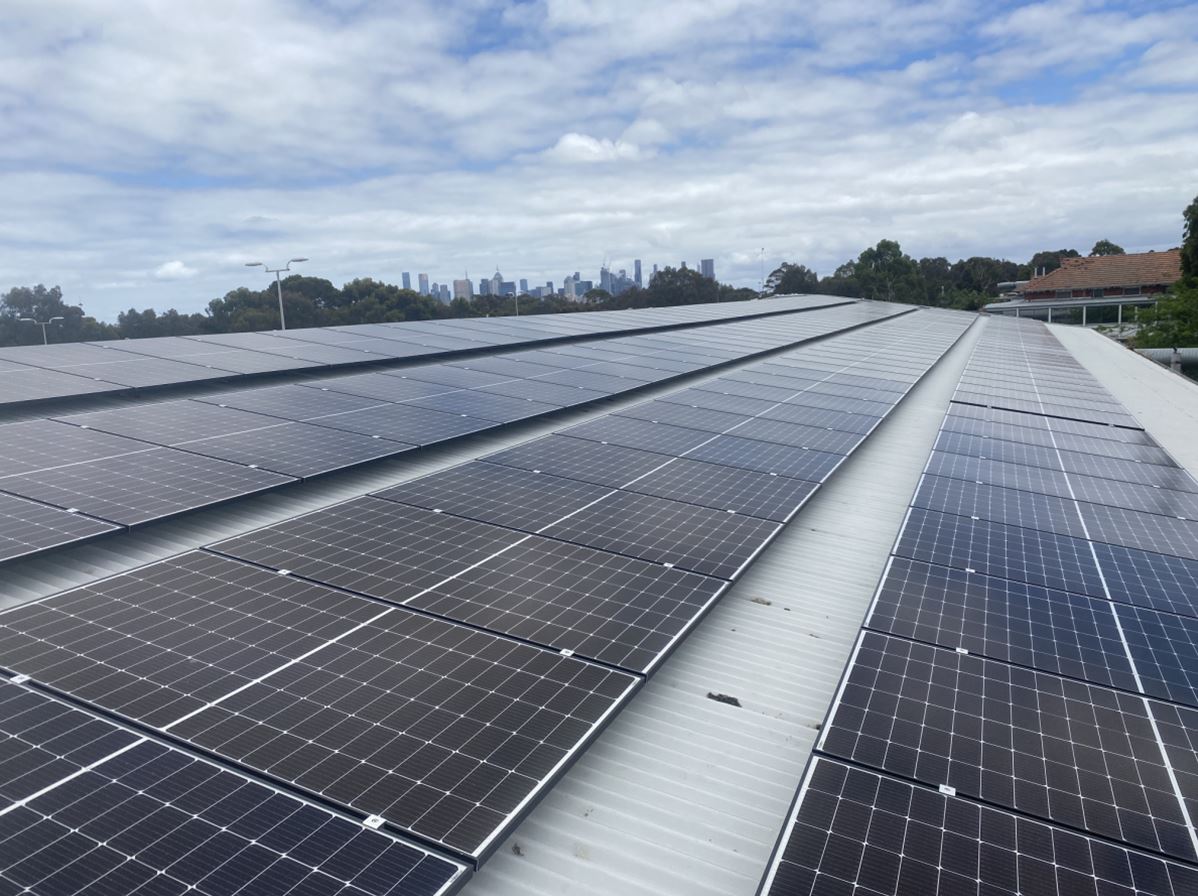 Project picture is provided by: AustraEnergy
Read more product reviews from Solar Choice
Compare quotes from up to 7 pre-vetted installers in your area now.
Since 2008 our knowledge and sophisticated software has allowed over 300,000 Australian households and businesses to make a well-informed choice on their solar & battery installer.
Reviews from Australians who have installed HT-SAAE Panels
Rated 3.00 from 2 reviews
11th July 2023
Steve
QLD - 4123
6kW system
Produces what they say it would so far all good
4th May 2022
Mark
VIC - 3806
6kW system
I can't comment as the installer never activated my system.