Overview of GCL Solar – Company History
GCL System Integration Technology Co. Ltd (GCL) was founded in 2003 and remains a subsidiary of Golden Concord Group. Golden Concord Group is a China-based energy conglomerate with electric power, photovoltaics, natural gas, integrated circuit materials, mobile energy and new electric ecology as its main businesses.
The Golden Concord Group also created GCL-Poly Energy Holdings Limited which is manufacturer of silicon wafers and ingots – one of the primary components of a solar panel. GCL-Poly Energy Holdings Limited was listed on the Hong Kong Stock Exchange raising approximately USD$180 million.
GCL operates five solar panel production facilities in China and one in Vietnam with a stated total production capacity of 12GW per year. This makes GCL a medium sized solar panel manufacturer.
On 19 December 2018, all GCL solar panels were de-listed from the Clean Energy Council's Approved Product List due to the existence of components detected in the testing which was outside the scope of the modules' certificate. This appears to have been quickly resolved by GCL as they were back on the CEC Approved Products List on January 3, 2019.
While in the Australian market some of GCL's solar panels are approved by the Clean Energy Council – none of the major distributors list their solar panels as available. As at June 2021 none of the installation companies on Solar Choice's platform have GCL solar panels listed as one of their offerings. GCL also does not have Australian staff, office or an Australian version of their website.
Key Indicators
| | |
| --- | --- |
| | GCL Solar New Energy Co Ltd |
| Bloomberg Tier 1 Ranking | No |
| PV Evolution Labs Top Performer | No |
| Office location in Australia | No |
What is a Bloomberg Tier 1 Solar Panel?
Bloomberg's infamous tier 1 ranking is NOT a measure of Solar Panel quality in any way. It is simply an indication of the bankability of the manufacturer based on publicly released information on the financial health of the company. This should give you an idea if the company is a large, well-known manufacturer.
GCL Solar panels are not in the Bloomberg Tier 1.
See full list of Bloomberg Tier 1 Solar Panels
What is PV Evolution Labs Top Performer?
PV Evolution Labs with support from DNV GL independently test solar panel reliability. The tests are voluntary, with solar panel manufacturers paying to participate in the testing. This testing process is internationally renowned and is an accurate reflection of the solar panel's performance.
GCL Solar made a first appearance as a top performer in PV Evolution Labs 2021 report. Unfortunately, we didn't find GCL Solar in the latest 2023 report.
See full list of PV Evolution Labs Top Performing Solar Panels
Why is office location in Australia Important?
Most solar panel manufacturers entering the Australian market first set up their distribution channels and worry about customer service later. This has led to many unhappy customers who are left trying to contact Chinese head offices to claim on their 10-year product warranty.
Relying on your solar installer is not always an option as we've seen many residential solar installers (including the large ones) go out of business well within the lifetime of the systems they are installing.
GCL Solar currently has no office located in Australia.
Compare quotes from up to 7 installers in your area now.
GCL Solar Panels Available in Australia
Currently, 39 GCL solar panels are approved by the Clean Energy Council (listed under the name of GCL System Integration Technology Co Ltd) for the Small-scale Renewable Energy Scheme – Australia's home solar rebate program.
GCL-Saturn Mono Solar Panels
The GCL-M8/60H has 120 half cut monocrystalline solar cells and is one of GCL's best performing solar panels.
Monocrystalline solar cell technology has a higher efficiency in comparison to polycrystalline. This solar panel uses larger solar cells measuring 166.75mm which allows more sunlight to be received compared to commonly used 158.75mm solar cells. This follows a trend of manufacturers who are increasing the size of solar cells (and overall dimensions of the solar panel) to reach a higher output.
The rated module efficiency is 21.1% which we would rate as excellent compared to what is currently available on the market. Besides the large wafter technology, this module also uses encapsulating materials and technologies which guarantees a high PID resistance, thereby, provide better yield over their 25 year expected life.
The power range for this panel is from 355W to 390 W depending on the model.
GCL-Jupiter Polycrystalline Solar Panels
The GCL-P6/72H has 72 solar cells utilising polycrystalline solar technology.
Polycrystalline technology is well known to be cost-effective but not as efficient as monocrystalline. As a result, the rated module efficiency is 18.6% which would now be considered low compared to what is available on the market.
This model features highly transparent self-cleaning glass which brings additional yield and reduces the maintenance cost. Similarly, this module also has a great PID resistance due to its selected encapsulating materials and technologies which ensure the long-term yield. Both features make it a good choice for large scale ground installation.
The power range for this panel is from 325W to 360W depending on the model.
GCL-Gemini Bifacial Dual Glass Solar Panels
The GCL-M3/72GD has 144 half cut monocrystalline solar cells with half-cut solar technology.
Half-cut solar cells are now common place in the solar industry as they increase the panels efficiency whilst not increasing surface area. The rated module efficiency is 20.7% which we would consider the average in the market.
One of the advantages of the GCL-Gemini solar panels is their advanced designs reaching a high system voltage of 1500V meaning more solar panels can be connected in each string, thereby reducing the cost of Balance of System (BOS).
As a bifacial panel, generating power from both sides of the solar panel, it is better suited to a ground-mounted installation greater sun and be reflected to the underside.
The power range for this panel is from 385W to 420 W depending on the model.
GCL's Warranty Offering
Solar panels come with a product and performance warranty. The product warranty is designed to cover manufacturing faults in the panel that leads to damage or malfunction and is typically 10 years for most solar panel manufacturers. All GCL Solar panels offer a 10 year standard product warranty which is effectively the minimum expectation of the solar panel market.
The performance warranty guarantees a certain level of output for the lifetime of the panel – typically guaranteeing 80-82% of the nameplate output after 25 years. GCL offers 25 years performance warranty with a guaranteed output of 83.1% for monofacial modules and a guaranteed output of 83.0% after 30 years for bifacial modules.
While the terms of the warranty meet expectations, it looks to be a nightmare of a process to be able to claim warranty. Currently customers would need to notify GCL via mail or email of the details of their warranty claim. As GCL have no Australian staff, this means mailing, emailing or attempting to call their Chinese head office in Jiangsu.
You can find the modules list and more details of the warranty here.
GCL Solar Panels Pros and Cons
Pros
Listed as a top performing solar panel by PV Evolution Labs
Competitive pricing for reasonable quality
Have a 51% stake in Australian PV product distributor One Stop Warehouse
Cons
No Australian office and contact information.
No premium product offering with 25 years product warranty
Do not feature in the Bloomberg Tier 1 ranking
Comparison of GCL Solar Panel Specifications (common modules)
GCL-Saturn 380W

GCL-M8/60H380

GCL-Jupiter 340W

GCL-P6/72H340

GCL-Gemini 400W

GCL-M3/720GD400

Cell Number
60 Cells
72 Cells
72 half-cut cells
Cell Type
Monocrystalline
Polycrystalline
Monocrystalline
Power Output
380Wp
340Wp
400Wp
Max Power Voltage
35.42V
38.9V
40.90V
Panel Efficiency
21.1%
18.6%
20.7%
Dimensions
1766 x 1048 x 35 mm
1956 x 992 x 35 mm
2030 x 1000 x 6 mm
Weight
20.9 kg
21.7 kg
28.2 kg
Product Warranty
10 years
10 years
10 years
Operational Temperature Range
-40℃ to +85℃
-40℃ to +85℃
-40℃ to +85℃
Made in
China
China
China
So, should I buy GCL Solar Panels?
GCL solar panels show some promise of being good quality (particularly the Saturn and Gemini series) through their ranking as a top performer by PV Evolution Labs independent testing. Unfortunately at this stage their offering in Australia (if it is currently available) lacks good customer support. They do not have any Australian staff, office or a website so it would make life very problematic if anything goes wrong.
For this reason we would not recommend GCL Solar Panels to Australian customers.
Example of a GCL Commercial Solar Project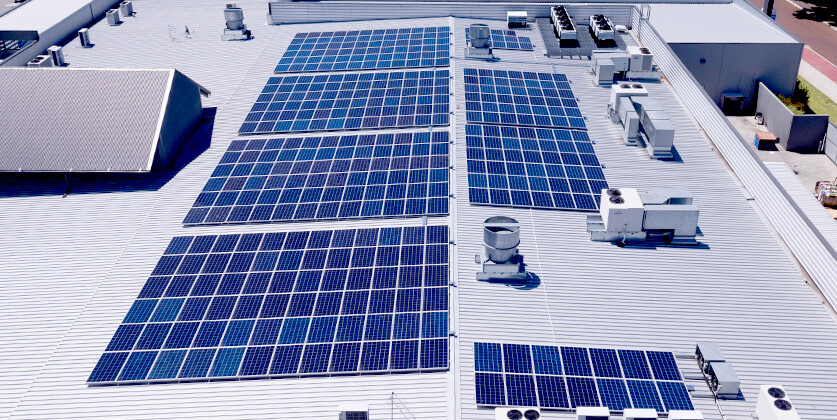 Supa IGA is a busy local supermarket in Darch, WA with numerous fridges and coolers. The designed 100kW roof-top commercial PV system was estimated to reduce annual electricity costs by over $60,000. This system features 400 x 250W GCL solar panels and 4 x German SMA STP25000 inverters.
Read more product reviews from Solar Choice
Compare quotes from up to 7 pre-vetted installers in your area now.
Since 2008 our knowledge and sophisticated software has allowed over 300,000 Australian households and businesses to make a well-informed choice on their solar & battery installer.