Note: Solar Choice is not a solar installer and has no financial or other incentives to promote any product brand over another.
Overview of Seraphim – Company History
Seraphim is a Chinese solar panel manufacturer, originally established in 2011. Established with a mission to develop a better world through continuous solar innovation, this is backed by 100+ members of their research and development team. This research has resulted in over 100 technical patents being lodged.
With manufacturing plants located in China, South Africa, and Vietnam, Seraphim has distributed modules to more than 40 countries worldwide. Seraphim has a 5 GW solar module production capacity, placing them as a mid-tier manufacturer in the global market.
Seraphim first entered the Australian market back in 2012. In mid 2020 Seraphim have increased their push into the Australian market agreeing to a 50 MW solar module supply agreement with the Australian based solar wholesaler and importer Raystech Group. The companies that import Seraphim Solar's panels hold the responsibility for servicing warranty claims in the Australian market.
Read below our in-depth Seraphim solar panels review.
Key Panel Indicators
| | |
| --- | --- |
| | Seraphim Solar Panel |
| Bloomberg Tier 1 Ranking | Yes |
| PV Evolution Labs Top Performer | No |
| Office location in Australia | No |
What is a Bloomberg Tier 1 Solar Panel?
Bloomberg's infamous tier 1 ranking is NOT a measure of Solar Panel quality in any way. It is simply an indication of the bankability of the manufacturer based on publicly released information on the financial health of the company. This should give you an idea if the company is a large, well-known manufacturer.
See full list of Bloomberg Tier 1 Solar Panels
What is PV Evolution Labs Top Performer?
PV Evolution Labs with support from DNV GL independently test solar panel reliability. The tests are voluntary, with solar panel manufacturers paying to participate in the testing. This testing process is internationally renowned and is an accurate reflection of the solar panel's performance.
Seraphim Solar Panels are currently not ranked in the PV Evolution Labs Top Performers in the latest report (2023)
See full list of PV Evolution Labs Top Performing Solar Panels
Why Is Office Location in Australia Important?
Most solar panel manufacturers entering the Australian market first set up their distribution channels and worry about customer service later. This has led to many unhappy customers who are left trying to contact Chinese head offices to claim on their product warranty. Seraphim's global website names a sales center location in Melbourne but there is no ability to process warranty claims. They have outsourced the warranty claim function to SAE Group, who are a Solar Installer based in Tweed Heads New South Wales.
Relying on your solar installer is not always an option as we've seen many residential solar installers (including the large ones) go out of business well within the lifetime of the systems they are installing.
They currently have a shared office space on Collins St in Melbourne and an Australian phone number (03 9900 6423). They are still have not created an Australian website as most of the other Chinese solar panel manufacturers have done, so it seems they are keeping the Australian market with low overheads.
Compare quotes from up to 7 installers in your area now.
How Much Do Seraphim Solar Panels Cost?
Based on Solar Choice's database we have provided the below-average costs as an indicative guide. These prices include:
Full turnkey Solar System with Seraphim Solar Panels
Installation from a pre-vetted reputable installer from Solar Choice's network
The STC rebate and GST
| | |
| --- | --- |
| System Size | Average Fully Installed Cost |
| 6kW | $4,996 |
| 8kW | $7,901 |
| 10kW | $9,647 |
Important Note: Prices will vary depending on location, inverter brand and which installer is used
Compare quotes from up to 7 installers in your area now.
Seraphim Solar Panels – Points of Difference
There are many solar panels out there, what makes Seraphim solar panels stand out?
Independent quality testing
Seraphim solar panels have been awarded certifications through most independent testing authorities including PV Evolution Labs and Bloomberg Tier 1, and their panels have been trusted by large investment firms on many large-scale solar farm projects.
The annual capacity of Seraphim has reached up to 7.75GW in 2021 which makes them one of the larger solar panel manufacturers by size of production.
Seraphim Solar Panel Technologies
Seraphim Solar currently has 132 solar panels approved by the Clean Energy Council in Australia under the name "Seraphim Solar System Co Ltd". This is a requirement to be eligible for the federal STC solar rebate.
Seraphim has four main series of solar panels: S2, S3, S4 and S5 series which have a variety of different options to suit residential, commercial and utility-scale projects.
S2 Series
The S2 Series features bifacial and mono facial panels originally launched in 2019 and featuring their 'Blade' panel. The panels used 156 half-cut monocrystalline cell technology which is now commonly adopted across the solar panel industry to improve yield and resilience to shading. The power range for this series is from 320Wp to 455Wp, with an up to 20.83% efficiency.
S3 Series
The later S3 Series also features mono facial and bifacial panels with efficiencies of up to 20.07% (SRP-375-BMB-HV). The S3 series also features a multi-busbar and slightly larger 166 mm silicon wafers which help increase the total output of the panel. As a result the S3 panel dimension (2094x1038x35mm) are larger than the S2 series.
The S3 series also offers dual glass panels with a lower degradation rate (0.45% per year).
S4 Series
The Seraphim S4 solar panel was launched in 2020 and integrates 182mm large-size silicon wafers with PERC, multi-busbar, half-cell technologies and high-density encapsulation. The S4 series maximum power output is 550Wp with a maximum efficiency in excess of 21% (21.48% for SRP-555-BMA-HV). With the larger panel size and more solar cells, this solar panel is best suited to large-scale ground-mounted projects or commercial roof tops.
This series also offers bifacial and lightweight dual glass options for the customer in a similar power range.
S5 Series
The S5 series total output and panel size are further increased as it integrates 210mm large silicon wafers. The solar panel also features PERC, multi-busbar cell technology and high-density encapsulation meaning the solar panel maximum efficiency reaches up to 21.6%.
Due to the size of the panels this series are best-suited to utility-scale solar farm projects.
Seraphim's Warranty Offer for Australian Customers
Solar panels in the Australian market come with a performance warranty and a product warranty.
The product warranty is the more important one as it covers manufacturing defects and most problems experienced with solar panels. Most Seraphim solar panels come with a 15-year product warranty which is ahead of the market standard of 12 years.
Looking through Seraphim's warranty documentation, there is a clearly documented process to claim a warranty. Given Seraphim has an Australian office to assist with this process, customers would have a clear path to access a claim even if their installer is no longer around to help.

The performance warranty for solar panels guarantees a maximum rate at which the solar panel will degrade over time. For the PERC mono Series of Seraphim's solar panels, you can expect a 2% loss of power in the first year and 0.55% each year thereafter as per their 25-year performance warranty. For the PERC mono dual-glass panels, Seraphim offers a 30-year performance warranty with a 0.45% each year power loss.
Read more about Seraphim's warranty terms and conditions :
Pros and Cons of Seraphim Solar Panels
Pros:
Bloomberg tier 1 and top performer in PV Evolution Labs

Have local offices in Melbourne
Cons:
No premium options – panels are mostly focused on the mid-range cost-effective mass market

Shorter company history compared with some of the other Chinese solar panel manufacturers
Seraphim Solar Panel Specifications
SRP-400-BMD-HV
SRP-380-BMC-HV
Cell Number
108 cells
132 cells
Cell Type
PERC Monocrystalline
PERC Monocrystalline
Power Output
400Wp
380Wp
Nominal Power Voltage
30.81V
38.1V
Panel Efficiency
20.48%
20.48%
Annual Power Degradation
0.528%
0.528%
Dimensions
1722 x 1134 x 30mm

(1.95m²)

1852 x 1002 x 35 mm

(1.86m²)

Weight
21.5kg
20kg
Product Warranty
15 years
15 years
Performance Warranty
25 years
25 years
Operational Temperature Range
-40°C to 85°C
-40°C to 85°C
Made in
China
China
Should I Buy Seraphim Solar Panels?
All of the signs point toward Seraphim being a trustworthy brand and company with clear independent testing to demonstrate their quality. The panels are positioned towards the middle of the market with a cost-effective mix of quality and price.
Feel free to contact Solar Choice for some impartial expert advice on your quote.
Seraphim Commercial Solar Project
An example of a Seraphim commercial project is the system that was installed for the lighting retailer Beacon in June of 2016. The system consisted of 384 SRP-260-6PB modules, totalling a system capacity of 100kW. The system installed in Melbourne took the team of 9 technicians 2 weeks to fully install and connect to the grid. With estimated electricity production of 130 thousand kW/h annually, it will significantly reduce Beacon's energy consumption costs. The project also included the installation of a Tesla electric car charger. The innovative drive of Seraphim was on display, as illustrated through the installed panel array for Beacon. (pictured below)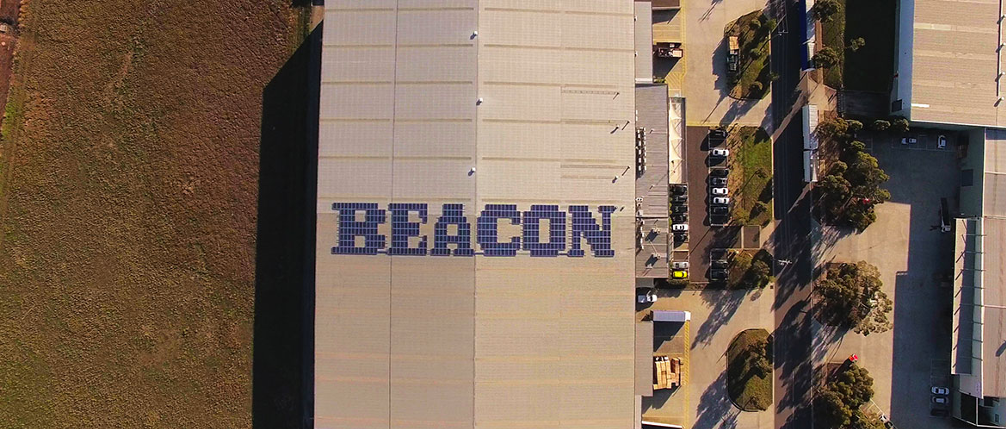 Read more product reviews from Solar Choice
Compare quotes from up to 7 pre-vetted installers in your area now.
Since 2008 our knowledge and sophisticated software has allowed over 300,000 Australian households and businesses to make a well-informed choice on their solar & battery installer.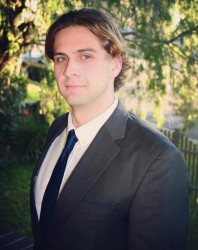 Latest posts by Jack Boutchard
(see all)
Reviews from Australians who have installed Seraphim Panels
Rated 4.47 from 19 reviews
8th September 2023
Philip
NSW - 2456
6kW system
Working well as reflected in our electricity bill. No problems as far as we know.
8th August 2023
Candice
-
6kW system
6th August 2023
David
WA - 6148
6kW system
The solar panels, being a recent product, have a broader angle of energy collection than the earlier panels we had. No problems have been encountered
29th June 2023
Wayne
-
30-50kW system
16th May 2023
Micky
-
6kW system
They do as they should. It's a shame SunBoost isn't as reliable
10th May 2023
Kevin
QLD - 4209
6kW system
3 panels had to be replaced after one year and then the entire system (22 panels) had to be replaced in January 2021.
3rd May 2023
John
NSW - 2259
6kW system
23rd November 2022
David
NSW - 2462
6kW system
Working fine so far, but still early days
14th November 2022
David
-
10kW system
23rd September 2022
Fong
-
6kW system
26th May 2022
Tan
-
6kW system
3rd February 2022
Ryan
VIC - 3783
5kW system
These seem to work fine, but I was quoted a more efficient cell, but delivered an older style.
21st August 2021
Angus
NSW - 2430
6kW system
2nd August 2021
Paul
-
6kW system
Can't comment as only had it < 2 months. Waiting for bill to see benefits.
6th July 2021
Sean
-
20-30kW system
Look OK. No issues so far
24th May 2021
-
10-15kW system
23rd May 2021
-
5kW system
Each panel is independent
6th May 2021
-
5kW system
15th March 2021
Gabrielle
VIC - 3555
7kW system