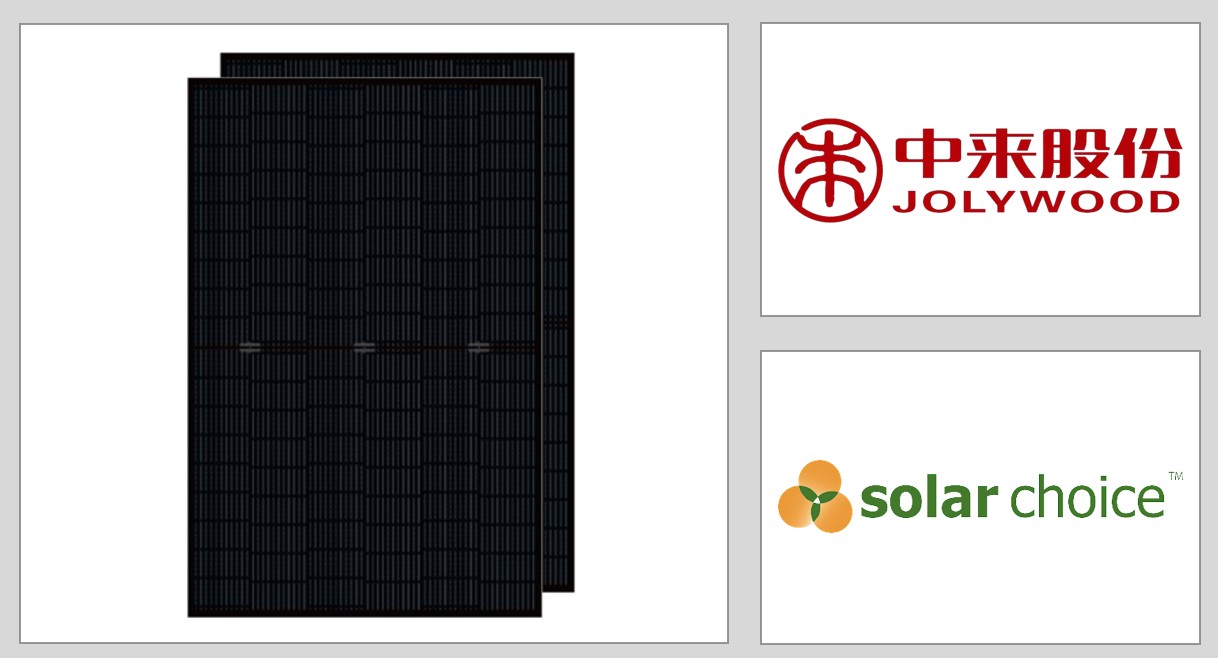 Note: Solar Choice is not a solar installer and has no financial or other incentives to promote any product brand over another.
Overview of Jolywood – Company History
Jolywood Group was founded by Jianwei Lin in 2008 with an initial focus on manufacturing photovoltaic auxiliary materials including backsheets which they claim to have 30% market share. In 2016, Jolywood Solar was established as a subsidiary of Jolywood Group to manufacture and distribute solar panels.
Jolywood Solar have shipped over 5GW of solar panels across 50 countries and have a reported solar panel production capacity of 6.6GW. Jolywood were one of the earliest developers of the N-type solar panel technology and have focused entirely on this technology in the manufacturing.
Having entered the Australian market in 2023, Jolywood have signed a 100MW agreement with Austra Energy to distribute their products. They have a listed address at a coworking space in Melbourne.
Key Panel Indicators
| | |
| --- | --- |
| | Jolywood Solar Panels |
| Bloomberg Tier 1 Ranking | Yes |
| PV Evolution Labs Top Performer | Yes |
| Office location in Australia | Yes |
What is a Bloomberg Tier 1 Solar Panel?
Bloomberg's infamous tier 1 ranking is NOT a measure of Solar Panel quality in any way. It is simply an indication of the bankability of the manufacturer based on publicly released information on the financial health of the company. This should give you an idea if the company is a large, well-known manufacturer.
Jolywood was listed as a tier 1 panel in the latest Bloomberg NEF report.
See full list of Bloomberg Tier 1 Solar Panels
What is PV Evolution Labs Top Performer?
PV Evolution Labs with support from DNV GL independently test solar panel reliability. The tests are voluntary, with solar panel manufacturers paying to participate in the testing. This testing process is internationally renowned and is an accurate reflection of the solar panel's performance.
In the latest 2021 report, Jolywood are mentioned as a top performer for the LID + LETID test.
See full list of PV Evolution Labs Top Performing Solar Panels
Why is office location in Australia Important?
Most solar panel manufacturers entering the Australian market first set up their distribution channels and worry about customer service later. This has led to many unhappy customers who are left trying to contact Chinese head offices to claim on their 10-year product warranty.
Relying on your solar installer is not always an option as we've seen many residential solar installers (including the large ones) go out of business well within the lifetime of the systems they are installing.
Jolywood has supplied Solar Choice with an agreement showing they have committed to 12 months of tenure in a coworking space at Level 21, 567 Collins St, Melbourne.
How much do Jolywood Solar Panels cost?
The below is an estimate of the wholesale cost of Jolywood solar panels. Note this price is only available to solar installers, not to end-consumers.
| | |
| --- | --- |
| Solar Panel | Price per Watt |
| NIWA Light Series N-Type 415W | 39c – 41c |
| NIWA Black Series N-Type 415W | 40c – 42c |
Compare solar quotes from up to 7 local installers now.
Jolywood Solar Panels – Points of Difference
There are many solar panels out there, what makes Jolywood solar panels stand out?
Pioneer of N-type Solar Panels
N-type solar panels are a type of solar cell technology that uses a different type of semiconductor material than the more common P-type solar cells. In an N-type solar cell, the semiconductor material is doped with impurities such as phosphorus, which adds extra electrons to the material. This creates a surplus of negatively charged electrons, which are free to move around within the cell and create an electrical current when exposed to sunlight.
Jolywood were one of the earliest companies to develop and adopt this technology into their solar panel manufacturing. Jolywood is one of the only companies that solely manufactures N-type solar panels whilst most other solar panel companies also offer P-type solar panels.
Compared to P-type solar cells, N-type solar cells typically have higher efficiency and are more resistant to degradation over time. They also have a lower temperature coefficient, which means they are able to maintain their performance even at high temperatures.
Jolywood Solar Panel Technologies
Currently 63 models of solar panels are approved by the Clean Energy Council under the name "Jolywood (Taizhou) Solar Technology Co Ltd" for the Small-scale Renewable Energy Scheme, which is Australia's home solar rebate program. At present there are only 2 models of solar panels available for purchase in Australia in their NIWA series:
NIWA Series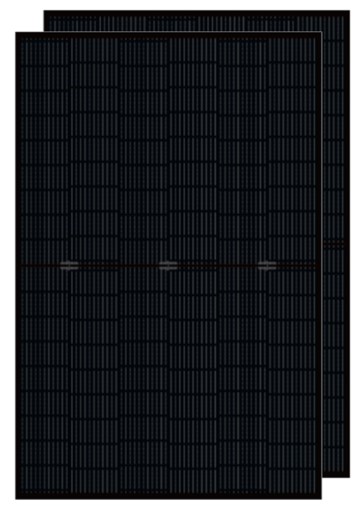 Jolywood's NIWA series ranges from 415W to 435W in capacity with an impressive maximum efficiency rating of 22.27%. This puts them up there with some of the most efficient solar panels available on the Australian market.
The solar panels feature Jolywood's J-TOPCon2.0 technology. TOPCon solar panels use a thin layer of silicon dioxide (SiO2) and amorphous silicon (a-Si) to create a tunnel oxide layer. This layer helps to reduce recombination losses and improve charge carrier transport within the cell, leading to higher efficiency.
The panels come in black frames or all black variants which present an aesthetically pleasing option for homeowners with visible roof spaces.
Jolywood Solar's Warranty Policies in Australia
Solar panels come with a product and performance warranty. The product warranty is designed to cover manufacturing faults in the panel that leads to damage or malfunction and is typically 10 years for most solar panel manufacturers. Jolywood offer 25 years for the product warranty on their NIWA series which now matches a number of the premium options available in the market.
The performance warranty on a solar panel covers a minimum level of output of the solar panel based around a normal degradation rate for the panel. Most solar panels guarantee a maximum degradation rate of 2.5% in the first year and 0.7% a year thereafter until the 25th year leaving a remaining output of ~80% of its nameplate value. Jolywood's warranty is again ahead of these market averages with a 30 year warranty guaranteeing no more than 1% in the first year and 0.4% thereafter reaching 87.4% after 30 years.
In terms of claiming warranty, the first course of action is to go through your installer. If your installer is no longer around, then you would need to contact Jolywood directly. There is a representative from Jolywood listed on the warranty document with a mobile number and residential address:
Jolywood Solar Technology Australia Pty. Ltd.
Address: U604/7 Jenkins Road, CARLINGFORD NSW 2118
Tel: +61 411698941
Email: ivan.zhang@jolywood.cn
In our experience, if you are stuck in a situation that you are claiming warranty directly from the manufacturer, then it would be best to deal with a company with an Australian office and multiple staff to handle warranty claims. This does not appear to be an ideal situation with Jolywood.
Read through Jolywood's warranty document for Australian customers.
Compare solar quotes from up to 7 local installers now.
Comparison of common Jolywood Solar Panels
NIWA Black Series

JW-HT108N -415

NIWA Light Series

JW-HT108N-435

Cell Number
108 half-cut
108 half cut
Cell Type
Mono-crystalline N-Type
Mono-crystalline N-Type
Power Output
415Wp
435Wp
MPP Voltage
31.7V
32.5V
Power Density
187.98 W/m²
223 W/m²
Panel Efficiency
21.25%
22.27%
Annual Power Degradation
0.40%
0.40%
Dimensions
1722 x 1134 x 30mm

(1.95²)

1722 x 1134 x 30mm

(1.95²)

Weight
21.5kg
21.5kg
Product Warranty
25 years
25 years
Performance Warranty
30 years
30 years
Operational Temperature Range
-40°C to 85°C

-40°C to 85°C

Made in
China
China
Jolywood Solar Panels Pros and Cons
Pros
Tier 1 Solar Company by Bloomberg New Energy
Technically comparable with some of the leading solar panels available in Australia
Cons
No established Australian website, creating a potentially difficult process for Australian customers to claim warranty
Jolywood have a shorter history in solar panel manufacturing than most of their Chinese counterparts and limited experience in Australia
Should I Buy Jolywood Solar Panels?
Jolywood are a well-backed Chinese company with a good track record in manufacturing solar panel components and solar panels. The technical specifications of the NIWA N-type solar panels stack up favourably against most of the alternatives available in the Australian solar panel market.
It would be great to see Jolywood edevelop an Australian website to support their products available in the local market and facilitate a simple warranty claim process.
If you are going to progress with Jolywood solar panels, we recommend making sure you are dealing with a well-established solar installation company with a long trading history to ensure that you have a good chance of them being around to help you if something goes wrong.
Example of a Jolywood Commercial Solar Project
Jolywood have a few commercial and industrial case studies on their website which look a little bit dated. The below project was a 2,270 kW rooftop installation in Taizhou, China across an install area of 25,000 m².