Solar Choice Commercial has managed the tender for a 70kW solar PV system at Vector Aerospace's Australian headquarters in the suburb of Eagle Farm in Brisbane, Queensland. The system is expected to save the company roughly $15,000 on power bills annually.
Vector Aerospace is a global leader in aerospace maintenance, repair and overhaul (MRO), providing responsive, quality support for turbine engines, helicopters, fixed-wing aircraft and components. An international company, they employ approximately 2,700 people in 21 locations across Canada, the United States, the United Kingdom, France, South Africa, Kenya, Australia and Malaysia.
Before getting in touch with Solar Choice, Vector had been approached by several installers making recommendations for a range of system sizes–from 30kW to 100kW–for their office. Confused Vector eventually reached out to Solar Choice for an impartial and conservative business case to identify what the benefits and likely ROI would be for 30kW, 70kW and 100kW system options.
It later emerged that Vector Aerospace's head office in Canada had set aside a budget in which they wanted to fit the largest system that they could without jeopardising the quality of components used. The sharpest offer came from one of Solar Choice's recommended installers for a 70kW system using Power-One inverters and Phono Solar panels.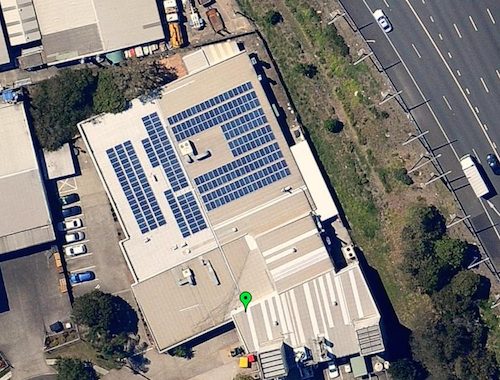 An aerial view of Vector Aerospace's 70kW rooftop solar array
Solar Choice Commercial manages tender tenders for a wide range of businesses, government agencies and not-for-profits around Australia. If your business or organisation is considering going solar, request a Quote Comparison today to learn about how we can help, or contact us using the details below:
Phone: 1300 78 72 73
Email: angus@solarchoice.net.au
Top image via Vector Aerospace