If you want to reduce your electricity bills, the first place you should look is your choice of electricity retailer, which is the company that sells you electricity. Although some people are unaware of it, in most parts of Australia you're not stuck with a monopolistic 'utility' – you can pick and choose from a range of companies based on who offers the best plan for you.
For those who have never considered switching retailers before, there's a good chance you could save some money without spending a dime. Your choice of retailer is also important if you've got solar (or solar and batteries), as different retailers offer different feed-in tariff rates – not to mention other ways in which retailers can offer attractive perks for solar & energy conscious customers.
While most people shopping around for a new retailer focus on price, each electricity retailer has their own points of difference and varying approaches to bringing value to their customers. In this article, we've written a bit about a handful of retailers who are shaking up the way that electricity is sold in Australia; as you peruse electricity offers based on price, they're worth keeping in mind.
Compare Solar & Battery Quotes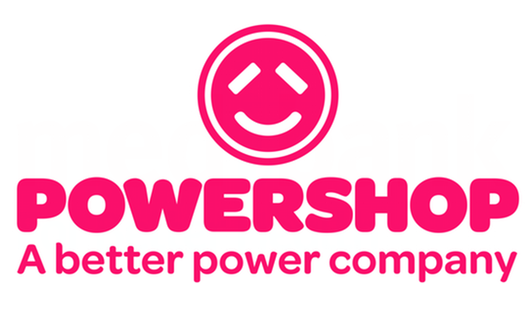 Powershop Australia
Year founded: 2012
Operates in: VIC, NSW, QLD
Why they're different:
PowerShop Australia (whose parent company is New Zealand's Meridian Energy) is 'the world's first' online electricity retailer. Powershop differs from many of its competitors in that it has dispensed with conventional electricity plans almost entirely. Instead, it allows its customers to mix & match electricity packages ('Power Packs') to get special discounts, purchase green electricity, support causes and hedge against future potential price rises – this gives them incredible flexibility in the types of offers they can deliver to their customers. Powershop is one of the only electricity retailers in the country to also offer Reposit GridCredits for battery storage system owners.
Like Mojo (below), Powershop also offers 'free'* smart meters (and instant access to smart meter data) to eligible customers. Additionally, the company says that its electricity is '100% carbon neutral'; it purchases internationally recognised carbon reduction certificates to cover all of the electricity that it sells.
Our take:
Becoming a Powershop customer gives you enormous potential power to reduce your electricity bills by being proactive in two ways: 1) Proactively selecting low-cost Power Packs, and 2) keeping an eye on your smart meter/consumption data and changing your behaviour accordingly. That being said, they're probably not the best option for someone who would prefer a simpler, 'set and forget' style electricity plan.
Mojo Power
Year founded: 2015
Operates in: NSW, QLD
Why they're different:
Mojo Power has a subscription-based model for electricity pricing which they claim allows them to 'decouple' their profits from the amount of electricity that you use – which means it is in their favour to help you find ways to reduce your electricity consumption charges. In a nutshell, you pay a flat fee (quarterly or annual) for an 'EnergyPass', which gives you access to their extremely competitive, 'no markup', 'wholesale' rates. They also offer free* smart meters – and instant access to smart meter data – for customers who meet the right criteria.
Our take:
Because you pay a higher fixed fee with Mojo, you have less opportunity to reduce your electricity bills by changing your behaviour. Their plans could work really well for households that consume a lot of electricity and can't do (or don't want to do) much to change that, but might not be as appealing for those who have fairly low usage in the first place.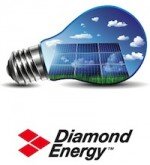 Diamond Energy
Year founded: 2004
Operates in: ACT, NSW, QLD, SA, VIC
Why they're different:
Diamond Energy is a good, honest retailer with a friendly feel and local staff. They've been in business the longest of any of the others mentioned here, and have long promoted the fact that they are pro-renewables and knowledgeable about the solar connection process (although they also service customers who don't have solar). Furthermore, their services are available in more jurisdictions than any of the others, spanning the entirety of the National Electricity Market except Australia.
Our take:
A trustworthy company with a long track record, they are definitely worth considering for anyone who has solar and wants a company that appreciates them for it.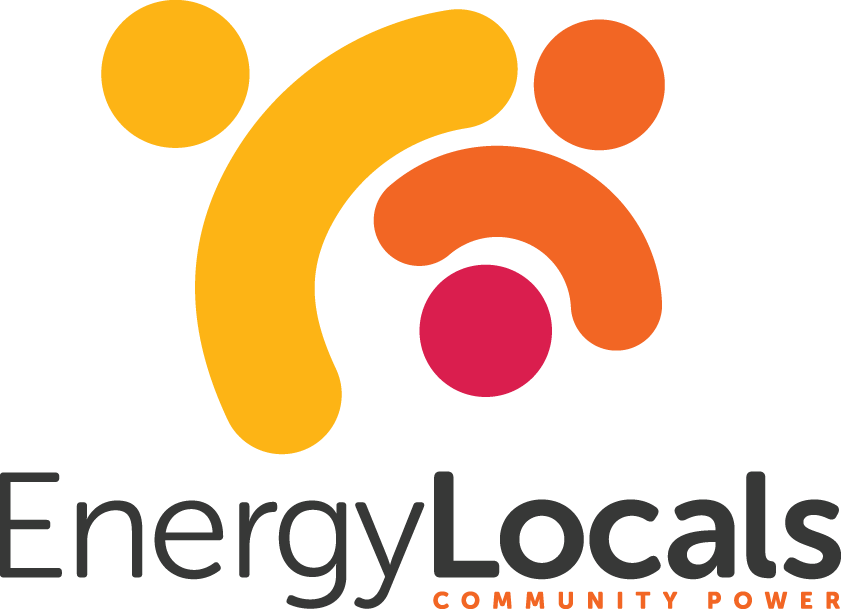 EnergyLocals
Year founded: 2016
Operates in: NSW, QLD
Why they're different:
One of the newest kids on the electricity retailer block, EnergyLocals runs on a 'social enterprise' model by which a portion of their profits are pledged to not-for-profit or other social enterprise partners such as Cancer Council NSW & Surf Live Saving NSW (customers get to choose which partner they'd like to support when they sign up). The company promises rates that are permanently discounted (they don't make money from units of energy), as well as a very straightforward pricing model with no disappearing discounts. They're also carbon neutral via emissions offset certificates, and offer smart meter installations for $100.
Their founder Adrian Merrick is on the record as saying that their aim is to "kill this tragically broken industry model that's screwing customers", and to this end EnergyLocals is also working to disrupt the market in more significant and fundamental ways. (Energy Locals is apparently to be the engine behind sonnen's battery-based sonnenflat package.)
Our take:
A simple, easy to understand electricity company that 'pays forward' some of its profits to good causes while doing work behind the scenes to revolutionise Australia's electricity industry. While you might be able to find slightly cheaper rates elsewhere, it's unlikely that it will be with a company that stakes its reputation for honesty & transparency above all else.
(N.b. The author is an EnergyLocals customer, but neither he nor Solar Choice receive any sort of compensation or benefits for writing this. I signed up with them because I like what they're doing and they have decent rates!)
Enova Energy
Year founded: 2016
Operates in: Northern NSW
Why they're different:
A social enterprise with a focus on 'community energy', Enova donates 50% of its profits to charity and is constantly working on ways to contribute to the local area it serves – namely, northern NSW. The company has made a big splash in the media for its people first approach & its support of renewable energy, and claims to be funded primarily by 'mum and pop' investors.
Our take:
If you happen to live in northern NSW and are looking for to support the local economy and community, Enova is your best (and only!) option. They don't rank in as one of the cheapest retailers for the area, but they are giving back to the community in real & meaningful ways.
Don't stop there – keep looking
The companies we've outlined here are just a handful of the dozens available in many parts of Australia, and you may find compelling reasons to sign up for one that we haven't included here. It would be worth your while to check out these resources:
*Costs associated with 'free' meters are usually embedded in fees.
© 2018 Solar Choice Pty Ltd

Latest posts by James Martin II
(see all)