Melbourne's Ampetus Energy has introduced a plug-and-play battery storage system that could prove to be popular with homes that wish to affordably increase their energy independence. The unit, called the "Energy Pod", comes with a lithium-iron phosphate (LiFePO4)  battery that can store up to 14.4 kilowatt-hours (kWh) of energy – one of the highest figures on the market. The unit is enclosed in a cabinet that is the size of a small fridge.
The basic value proposition of Ampetus' Energy Pod is that the device will allow a home to store solar energy during the day for use after the sun has set. An all-in-one solution, the Energy Pod contains both batteries and inverter and is pre-wired for simple installation.
Using a patent-pending technology, users can also interact with the unit verbally through a set of prescribed queries. Energy Pod comes with a device that contains a microphone and speaker, which allows the user to interrogate the unit from the comfort of their living room. Energy Pod answers questions like "When does my house use the most power?", "How much money have I saved today, using Energy Pod?" and "How will tomorrow's weather impact my solar production?"
Asked to describe what he feels is the most important benefit of the Energy Pod, Ampetus CEO Avrohom Jacks replied "Energy Pod is an Australian-designed energy storage system that is so competitively priced, even your accountant will say it makes sense. With Energy Pod, electricity storage is finally ready for mainstream adoption."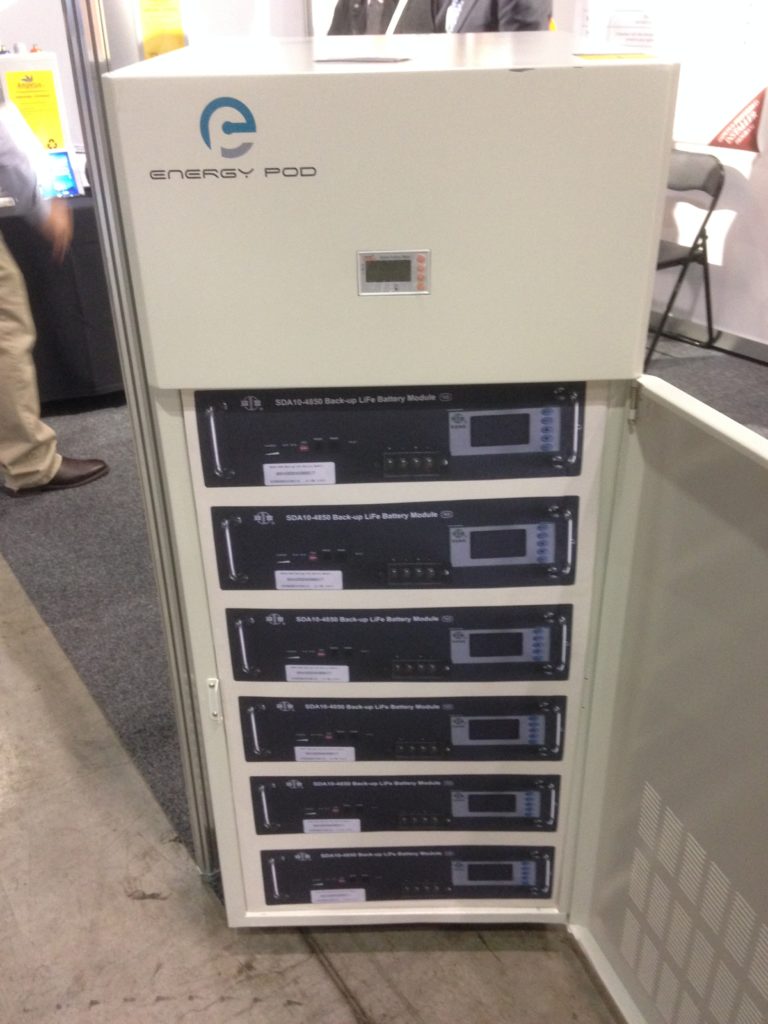 Ampetus' Energy Pod makes its debut at the Energy Storage Exhibition 2016 in Sydney.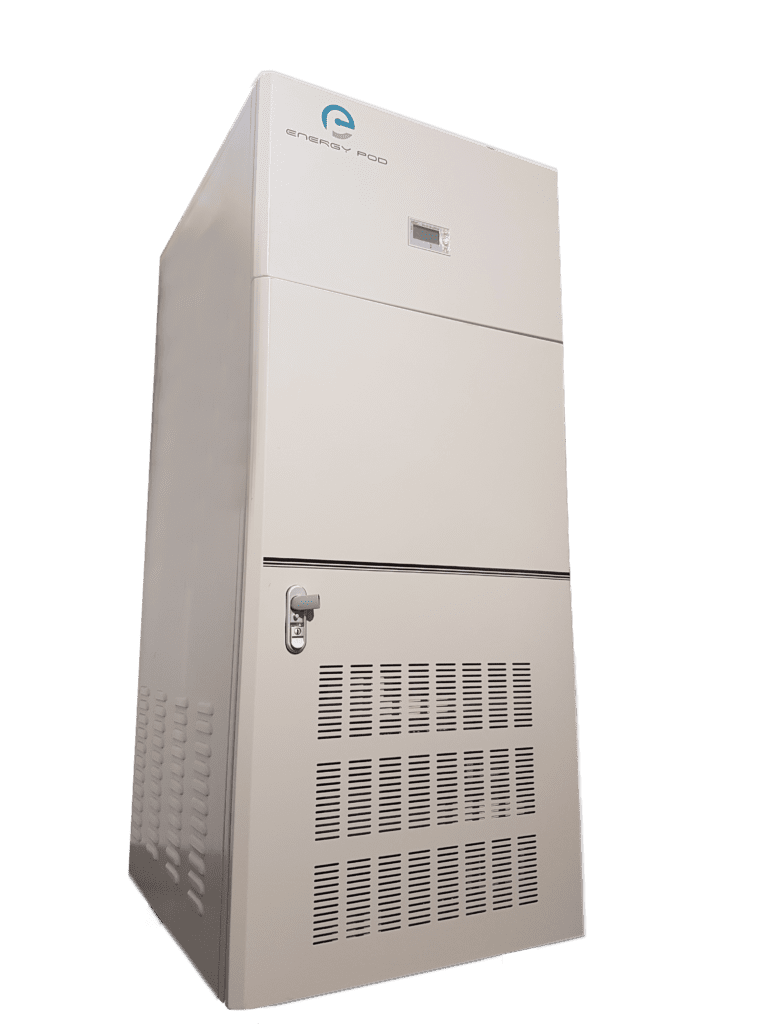 The Energy Pod unit with door closed. (Image via Ampetus Energy.)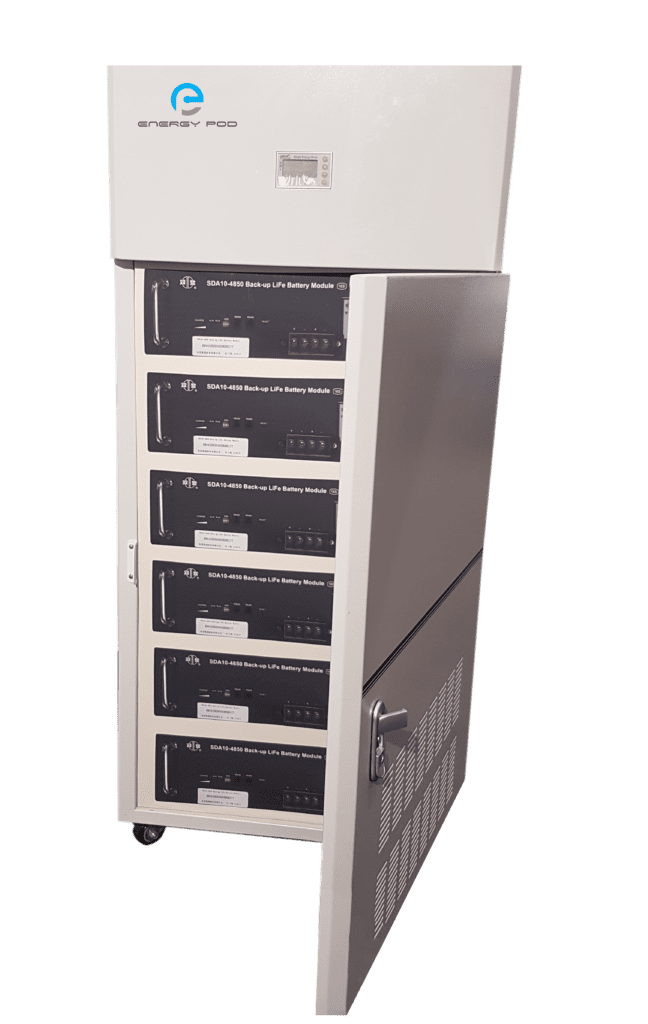 Energy Pod with door open. (Image via Ampetus Energy.)
System features & details:
5kW GoodWe inverter with solar PV input of 6kW on 2x maximum power point trackers (MPPT). Maximum AC output of 4.6kW (continuous).
Voice-interactive
Competitive pricing
Financing available
Download a spec sheet (PDF)
Additional details in table below:
Key specifications
Rough retail price

$8,350

Capacity range

2.4 – 14.4kWh

Depth of discharge (DoD)

80%

Warranty duration

5 years for parts, 5 years for batteries

Engineered life expectancy

10 years

Operating temperature range

-20°C to 65°C
Contact Ampetus Energy
Email: info@ampetus.com.au
Phone: 03 9507 2321
© 2016 Solar Choice Pty Ltd