Aquion is a US-based battery manufacturer bringing a fresh approach to battery manufacturing. The company's saltwater-based batteries are some of the most affordable, safest, and environmentally-friendly batteries on the planet, making them a great option for residential and commercial energy storage applications.
The number of energy storage options in Australia are growing rapidly as more and more homes and businesses look to batteries to help them get the most of their solar power systems and reduce their reliance on the electricity grid. Historically, the conventional go-to solar storage technology in Australia has been lead-acid batteries, which have historically been widely used in off-grid, stand-alone power systems. More recently, lithium-ion batteries have gained ground as their price points have come down and their market share has expanded.
Important update: Aquion Energy has filed chapter 11 bankruptcy in the US and it is unclear when they will be manufacturing batteries again
Despite their popularity, both of these battery chemistries have certain disadvantages. Firstly, unless they are well-engineered energy storage systems can potentially be dangerous, especially as they age. Secondly, they cannot be fully discharged without causing permanent damage to their ability to hold a charge – meaning that in effect their full capacity cannot be used. And finally, they are both heavily reliant on the use of caustic chemicals both in their production and operation.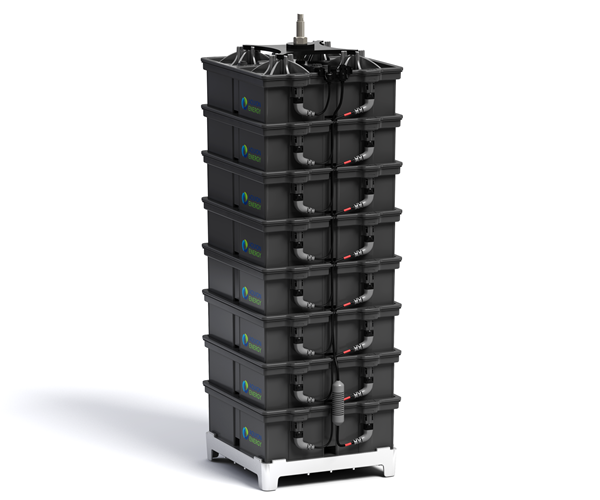 Aquion Energy's S20-P08F Stack
Aquion is a company created from the outset to tackle some of these issues – and produce a battery that could be brought quickly to market. The company's batteries – based on a technology that has been around for over 100 years – are unique for a number of reasons. They can be repeatedly discharged to the maximum depth across their recommended lifespan (8-10 years) without damaging their ability to hold a charge. Furthermore, they pose virtually zero risk of fire hazard (they are 'self-extinguishing'). And on top of this, they are the first and only battery manufacturer to have met all the stringent criteria to obtain Cradle-to-Cradle (Bronze) certification – meaning that they are arguably the most environmentally benign batteries currently available anywhere.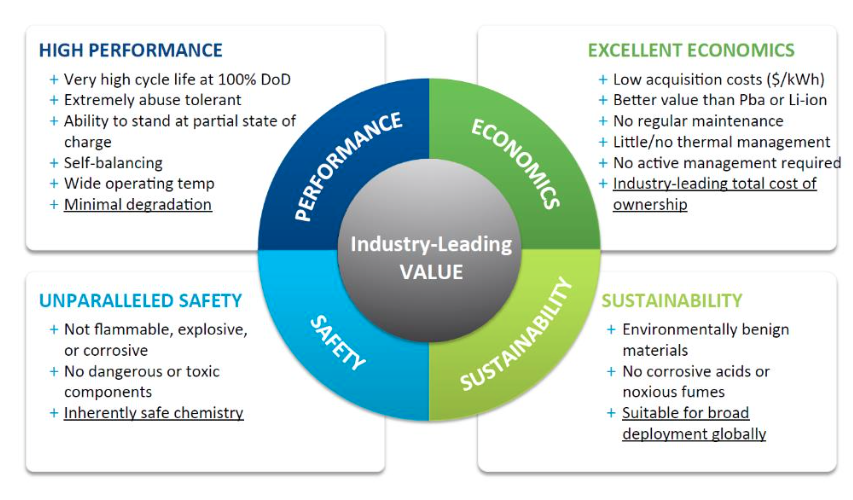 Benefits of Aquion's AHI batteries.
But perhaps most importantly for Australian homes and businesses who are considering energy storage, Aquion's saltwater batteries are already available in Australia – and at a price point competitive with lead acid and lithium-ion batteries.
Further resources:
Check out our Q&A interview with Aquion's Matt Maroon
Listen to an interview with Aquion battery importer Ampetus Energy on Beyond Zero Radio
Aquion AHI vs Lithium batteries info sheet (PDF)
Aquion AHI vs lead acid info sheet (PDF)
Download spec sheets: Aquion Aspen 48S-2.2 Battery (PDF) – Aquion Aspen 24S-83 Battery (PDF)
Important update: Aquion Energy has filed chapter 11 bankruptcy in the US and it is unclear when they will be manufacturing batteries again
© 2016 Solar Choice Pty Ltd
Read more product reviews from Solar Choice
Compare quotes from up to 7 pre-vetted installers in your area now.
Since 2008 our knowledge and sophisticated software has allowed over 300,000 Australian households and businesses to make a well-informed choice on their solar & battery installer.

Latest posts by Jeff Sykes
(see all)