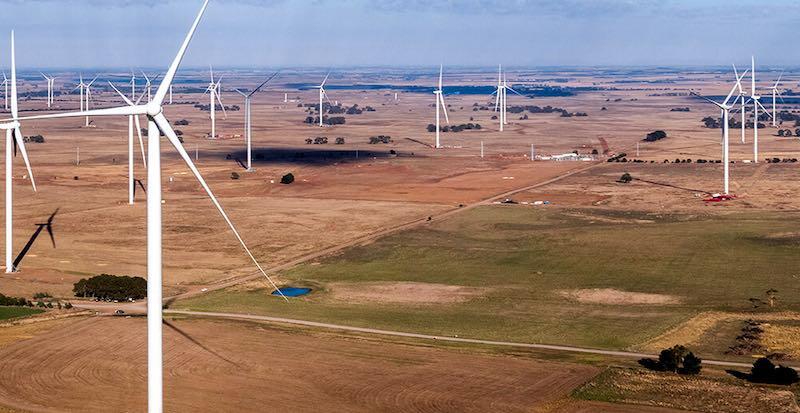 Australia's largest wind farm to date, Goldwind Australia's 530MW Stockyard Hill project in western Victoria, has begun sending power to the grid.
The project's developer, Goldwind Australia, said on Tuesday that the first of the wind farm's turbines had been successfully connected to the Victorian transmission network.
The project, once complete, will become Australia's largest wind farm, taking the mantle from the 453MW Coopers Gap project in Queensland.
Goldwind said the first of the project's three substations had been energised, enabling the first turbine to be commissioned – 90 out of a total 149 Goldwind 3S turbines have so far been installed.
"The project team and its contractors have worked tirelessly to achieve this milestone," said Goldwind Australia managing director, John Titchen, in a statement.
"The project's size has at times proved challenging during construction, not only in constructing the wind farm infrastructure, but also constructing the 75-kilometre 132 kV multi duplex powerline and the Haunted Gully Terminal Station, which connects the project into the national energy grid."
The milestone is the latest for a project that in 2017 stunned the clean energy industry by setting what was a new benchmark for renewables off-take deals in Australia, after Origin Energy signed a long-term power purchase agreement of below $55/MWh. Ultimately it will generate enough renewable electricity to power 425,000 homes.