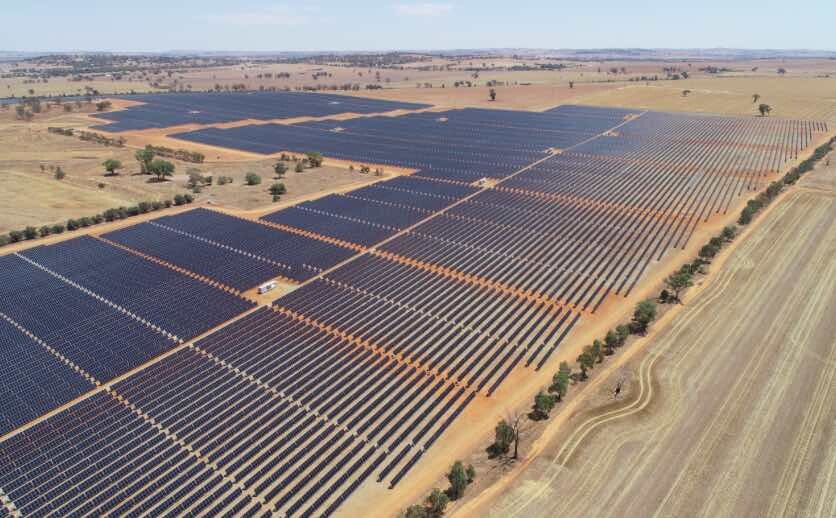 Spark Infrastructure's 100MW Bomen solar farm near Wagga Wagga has begun sending power to the grid in New South Wales, making it one of very few that has managed to achieve this more or less on schedule.
The solar farm represents a switch to "non-regulated" investments by network owners like Spark, which promise to deliver bigger returns than traditional poles and wires, even if it carries some more risk.
The fact it is owned and operated by a network company could also have something to do with the project's avoidance of any major delays, which for some have spanned more than a year around connection and commissioning issues.
Spark CEO Rick Francis said late last month, that Spark was being cautious about new investments due to the well-documented curtailment and grid congestion issues. But also made clear that Spark was interested in buying and building new renewable energy projects, both wind and solar, along with battery storage.
The Bomen solar farm has contracts with Flow Power and Westpac and will supply electricity to customers such as the Sydney Opera House, Sydney's Ascham School and industrial group Molycorp among others, through those contracts.