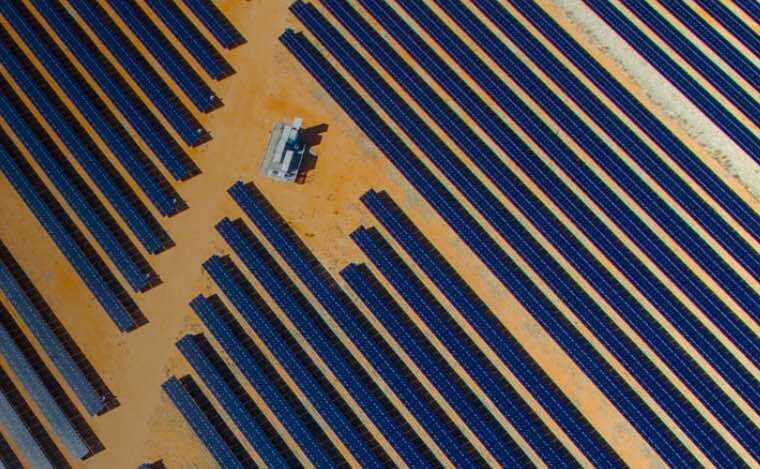 Another three New South Wales solar farms, the three biggest in the state, will face "material" constraints to their output when they join the grid over the coming year, the state's network owner has warned.
A new analysis of network capacity in the south-west region by Transgrid has said that the network area west of Wagga Wagga cannot support the number of new solar farms in the area without significant upgrades to network capacity.
The fear is that too much power will flow back east because of a lack of demand where the solar farms are located, and risk "voltage collapse" if this happens at the wrong time.
To reduce this risk, a new limit for power flowing east is expected to be set at 300MW. But power flows east are already peaking at 200MW from existing generators, and another 724MW of large-scale solar capacity is due to be commissioned in coming months, with more to follow next year.
"This will result in material constraints to some generators in the region," Transgrid says in the document. And while it doesn't specify the projects set to be affected, big new installations in the area include the soon to be registered 275MW Darlington Point solar farm, the newly registered 220MW Limondale 1 solar farm, and the mechanically complete but not yet registered and already delayed 200MW Sunraysia solar farm.
Transgrid suggests four options and a good deal of additional network spending to solve the problem: three augmentations or upgrade options that would cost between $145 and $340 million, and a fourth option to install a piece of machinery known as a "statcom" that would cost less but would not solve all the problems or relieve all the constraints.
In the meantime, the constraints on output from the state's biggest solar farms will not just affect the pace of the state's and the country's energy transition, but also the price forecasts for wholesale electricity and large scale generation certificates, and it may add to the growing list of problems that could make some big international companies wonder if investing in Australia is worth the effort.