China Aviation Lithium Battery Co (CALB) is a Henan-based manufacturer of lithium-ion batteries for electric vehicles (EV) and residential, commercial and utility-scale energy storage applications. The company has a global footprint, employing over 2,000 people across China, Europe and the USA. On the back of its successes to date, CALB has recently announced its intentions to enter the rapidly-growing Australian market as well. This article provides an overview of CALB's battery storage solutions for households, commercial premises and large-scale applications.
CALB's Lithium-iron Phosphate (LiFePO4) battery cells
The keystone of CALB's product offerings is its LiFePO4 battery cells – a variant of lithium-ion battery chemistry whose popularity has surged in recent times. LiFePO4 batteries are lauded for their balancing of safety, energy density and cost-effectiveness. CALB's has poured significant resource into developing their LiFePO4 battery cells to optimize for safety. The company also conducts research into recycling programs for LiFePO4 batteries across the industry.
Key benefits:
Lithium-ion battery cells from a Chinese government-backed manufacturer
The Smart Energy Management System developed by CALB monitors and intelligently manages each battery cell individually, resulting in accurate state of charge estimation, longer overall battery life, increased safety and early detection of problems
Home Energy Storage System (HESS): Product Range
Products in CALB's HESS line have been designed for household energy storage applications, such as storing excess energy from a rooftop solar PV system and providing backup power for when grid power is unavailable. The HESS is available in 2.5 kilowatt-hour (kWh), 5kWh and 10kWh units.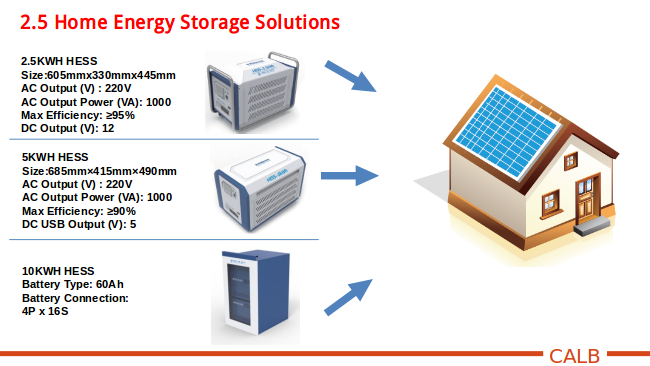 Key details of CALB's home energy storage devices
Commercial energy storage product range
CALB also manufactures battery banks for commercial applications, with capacities available in increments of 50kWh and 70kWh.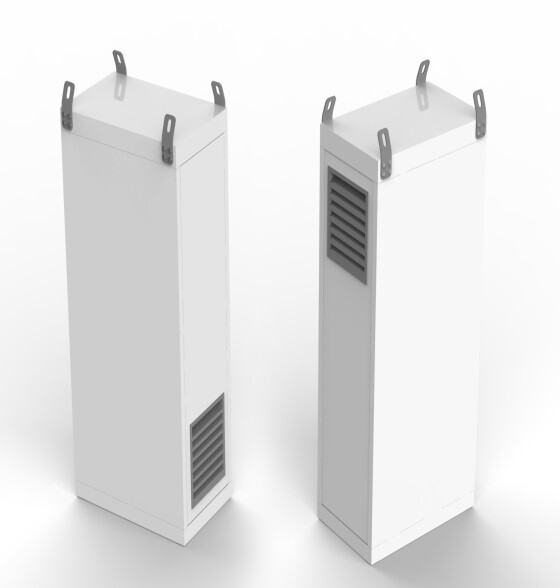 CALB's 50-70kWh battery units for commercial applications
Larger-scale battery systems
CALB is also a developer of large-scale battery storage solutions for power plants and heavy industries. The largest solutions are containerised battery banks with a capacity of up to 1 megawatt-hour (MWh).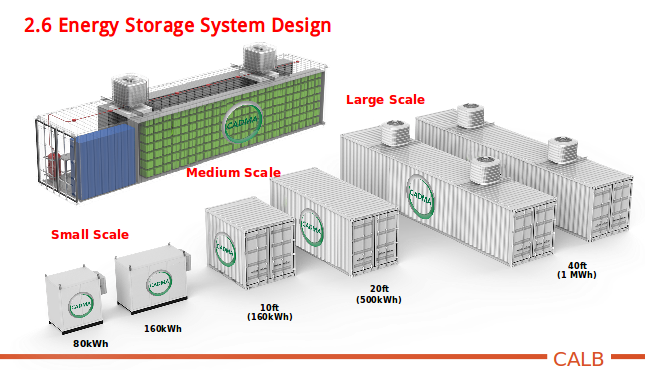 CALB's range of medium to large-scale battery storage solutions.
CALB contact details
Headquarters: Luoyang, Henan Province, China
Email: gromitling@calb.cn
Phone: +86-(0)21-68785780-8007
© 2015 Solar Choice Pty Ltd