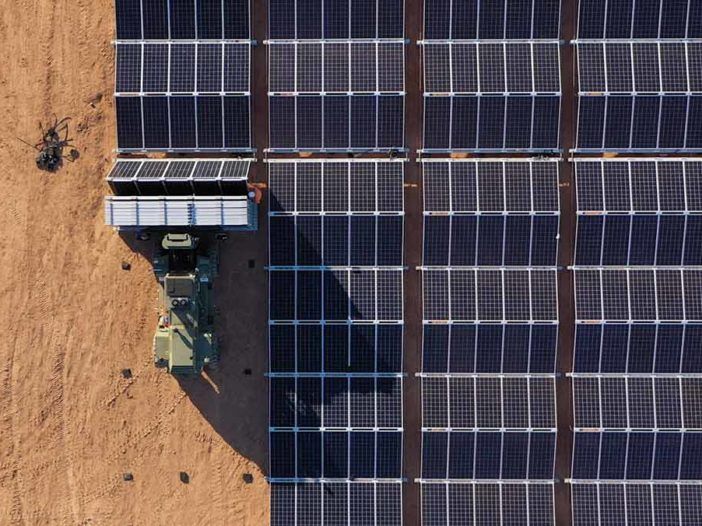 The looming threat of carbon border adjustment taxes from governments in Europe, Asia, the US and elsewhere will turbocharge demand for clean energy, according to Sun Cable chief David Griffin, providing major opportunities to export Australian solar.
Griffin says the "extremely high" embodied CO2 emissions in products manufactured in fossil fuel reliant south-east Asian countries will attract high carbon border charges, potentially pricing their products out of some major consumer markets and driving demand for affordable, clean energy.
Griffin says Sun Cable is already eyeing opportunities to build more submarine transmission cables to carry Australian solar energy to the region, beyond its existing $26 billion plans to transmit electricity generated by 14GW of solar plus storage in the Northern Territory to Singapore via a 3,750km submarine cable.
"Electricity demand in Southeast Asia is growing at 6 per cent per annum … That's doubling the electricity demand every 12 years," Griffin told the Smart Energy Conference in Sydney last week.
"I note increasingly broadly across the different government bureaucracies that exist throughout the ASEAN governments, South Korea, Japan, Canada, China, UK, EU and potentially the US are all working on the introduction of carbon border adjustment mechanisms.
"So if you make your products using dirty inputs, you will get your price adjusted upwards when it gets to the border, and they're increasingly aware that they need to find alternate sources."