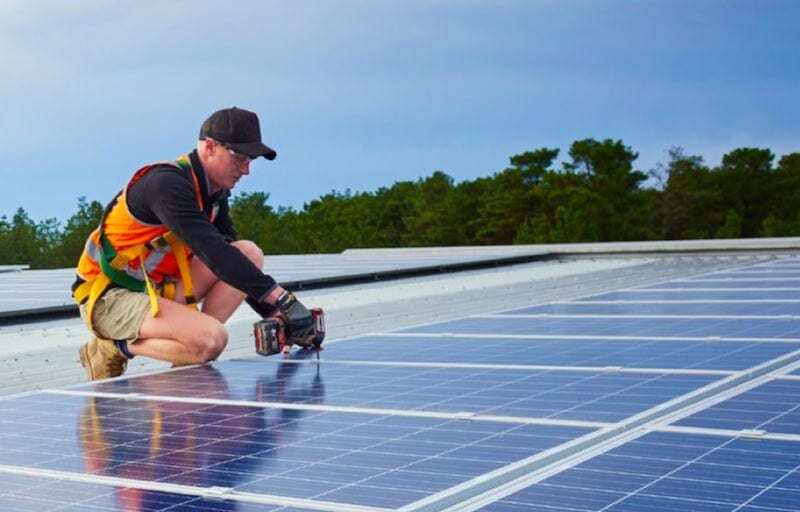 Federal government plans to mount a review of Australia's rooftop solar industry have sparked concerns of another Tony Abbott-style renewable energy witch hunt.
Federal energy minister Angus Taylor has ordered the Clean Energy Regulator to investigate issues raised in recent reports focused on the integrity of the rooftop solar sector.
In a statement on Tuesday, peak renewables body the Clean Energy Council said that it welcomed any "genuine review" of the solar industry but would be "deeply concerned" if the Taylor-ordered review became politicised, as in 2015 when an Abbott government-initiated review was used to "reduce support for renewable energy."
The exact terms of the review are not yet clear, but it has been suggested that CEC itself could come under the spotlight of the review for its process of accreditation for rooftop solar installers, which can have the effect of ruling businesses in or out of state-based solar incentive programs.
"The Clean Energy Council plays an essential role across the industry," CEC chief Kane Thornton said in a statement. "It has been driving tougher standards for solar panels and inverters, increased training and support for installers and clamping down on poor behaviour from retailers.
"We are confident that this means the vast majority of solar customers get a good quality solar system that is safely installed," Thornton added. "(We look) forward to participating in this review and highlighting the opportunity for governments to harmonise and improve their approach to electrical safety, electrical licensing and auditing, consumer affairs and oversight of competition and marketing claims across the industry."