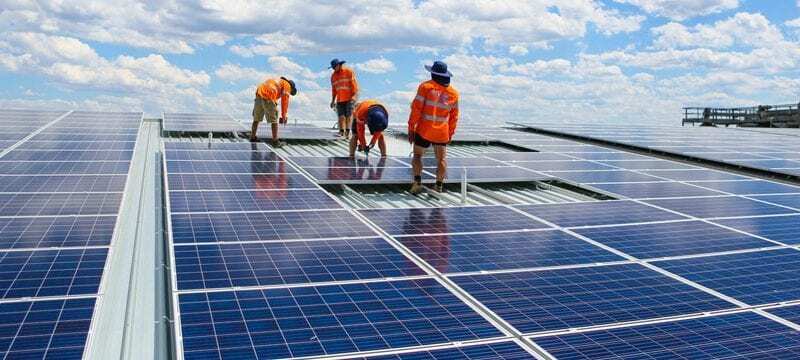 EnergyAustralia has moved to take full ownership of solar installer and energy efficiency company Echo Group, as the gen-tailer looks to boost its energy services offerings to business and industry.
Hong-Kong owned EnergyAustralia said on Tuesday that it was seeking to acquire 100% of Echo Group, subject to Foreign Investment Review Board approval, after taking a 49% share in the Victorian company in June of last year.
Echo Group – and its family of brands Cherry Energy Solutions, Eko Energy and lighting business Littil LED – is one of Australia's largest rooftop solar installers, and a leading supplier of LED lights, battery storage, and energy monitoring equipment.
Energy Australia chief customer officer Mark Collette said in a statement that since the initial acquisition just over 12 months ago, Echo had proven its position as a leader in solar and energy-efficient technologies.
"We're excited to continue our joint work of supplying businesses and households with energy products and services that save money," Collette said.
In its own statement, Echo said it welcomed EnergyAustralia as the 100% shareholder and looked forward to continued success, nationally. Both companies said Echo Group would continue to operate under the local brand offerings Australians had "come to know and trust."