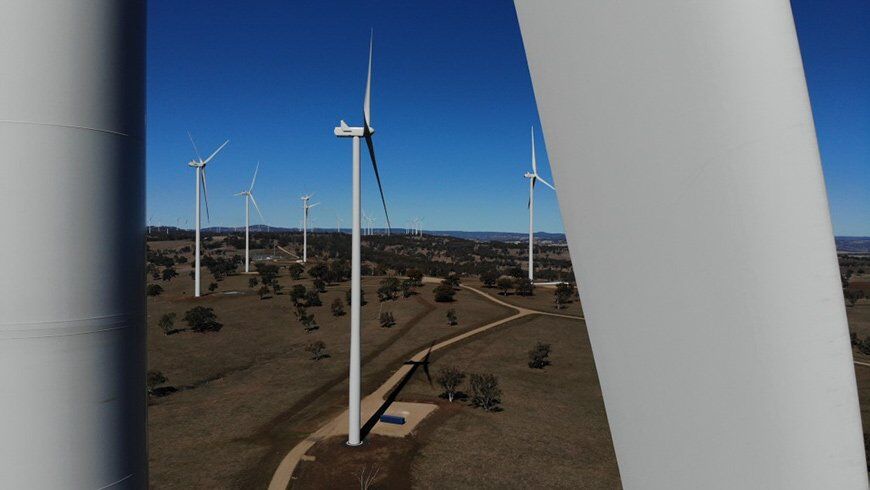 The New South Wales state government has announced funding support for four "construction" battery energy storage projects, including big batteries at the Sapphire wind farm and the Uralla renewable energy hub in New England, and a 6MW "virtual power plant" featuring multiple batteries on the south coast.
State energy minister Matt Kean said the four projects, identified from the 14 shortlisted in its Emerging Renewables program, would receive a combined $37.5 million from the state Liberal government, that would leverage $230 million of private investment and 170MW of capacity.
Of the projects, a 30MW battery at the CWP Renewables Sapphire wind farm near Glenn Innes would "store excess renewable energy and put it back into the grid when it's needed most, providing clean energy at a lower cost," Kean said.
A 50MW battery proposed by UPC/AC Energy will be installed next to the planned 720MW New England Solar farm near Uralla; and Goldwind will integrate a 12MW battery with a 72MW highly flexible gas reciprocating engines at an "existing renewable energy farm", but doesn't say where.
Finally, SolarHub will develop a 6MW "virtual power plant" by aggregating the energy from a group of distributed batteries in order to "strengthen the NSW electricity network and lower electricity costs for consumers."