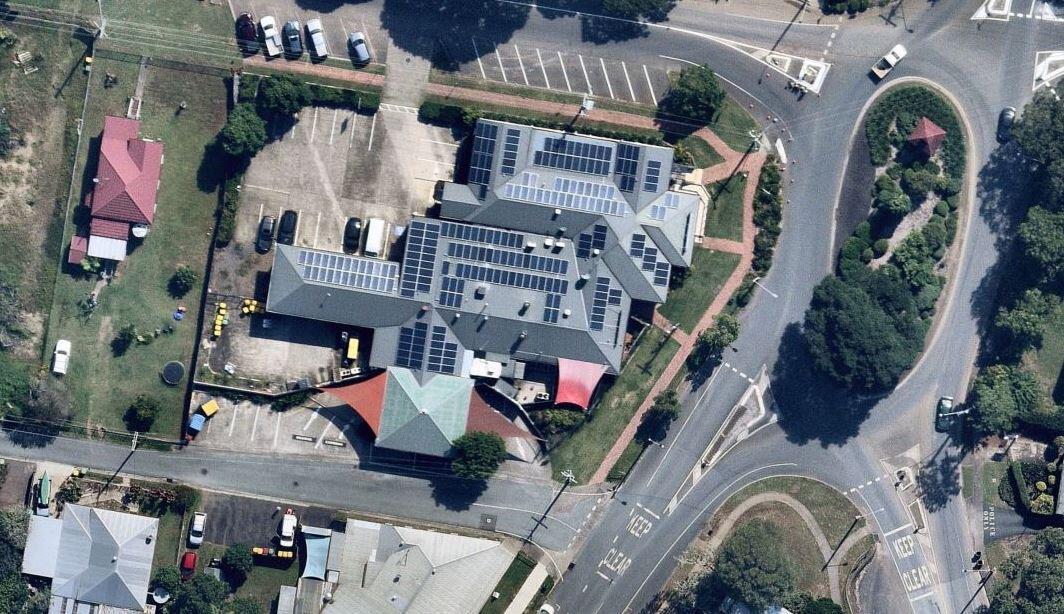 The Cooroy Hotel, located 25mins west of Noosa Beach, operate a lively bar and bistro with a unique Drive Thru takeaway service. The hotel features modern Australian cuisine along with daily specials.
The hotel is largely suited to a solar power installation with high energy usage focused during the daytime when solar power is generating energy.
Solar Choice was engaged to design an optimal solar system to maximise the return on investment for Cooroy Hotel and identified a 75kW system for the main hotel building and a separate 15kW solar power system for the bottle shop.
The two solar power systems feature 272 tier Risen Solar Panels and German-made SMA Inverters.
Solar Choice's business case demonstrates that the Cooroy Hotel will be offsetting over 30% of their energy consumption through summer. This provides an immediate cost saving to the business and also reduces their carbon footprint by over 2,400 tonnes over the next 20 years.

Latest posts by Jeff Sykes
(see all)