A new report has claimed that renewables based hydrogen could be cost-competitive with existing industrial fuels like natural gas, and with emerging energy storage technologies like batteries, by 2025.
Published last week, the CSIRO's National Hydrogen Roadmap report says an economically-sustainable hydrogen industry is "firmly on the horizon," as technologies reach maturity, and the narrative shifts from R&D to market activation.
This meant Australia had an "urgent" opportunity to establish a "hydrogen economy," that would allow its rich renewable resources to be exported around the world.
The CSIRO report is the latest in a series to highlight the enormous potential in Australia of hydrogen gas – which is derived by splitting water using either fossil fuels or zero emissions sources.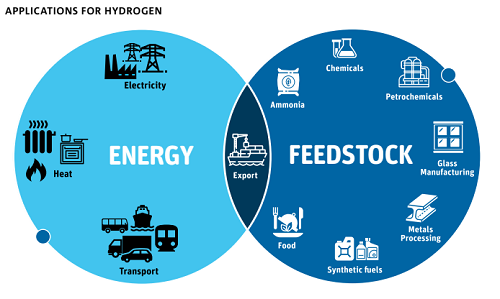 Like reports before it – including from chief scientist Alan Finkel and from the Australian Renewable Energy Agency – it points to the potential for "green" hydrogen exports, based around the country's enormous potential for wind and solar power.
And it notes that using renewable energy-derived hydrogen could achieve deep decarbonisation across Australia's energy and industrial sectors, replacing natural gas as a source of heat as well as a low emissions feedstock for a number of industrial processes.
"Australia has a unique and urgent opportunity to turn significant natural resources … into a low-emissions energy product and ship it around the world – in some cases literally exporting Aussie sunshine," said CSIRO chief Larry Marshall in comments accompanying the report.
But as with Australia's emerging electric vehicle industry, the report notes that one of the main barriers preventing that market activation is the lack of supporting infrastructure and policy framework."Development of an appropriate policy framework could create a 'market pull' for hydrogen, with investment in infrastructure then likely to follow," the report says.