Two of the Melbourne Zoo's most iconic animals have some of the greenest digs on the campus, thanks to the brokering efforts of Solar Choice Commercial. Managing a tender of options for the Zoo throughout 2013 and early 2014, Solar Choice delivered optimal value on three separate rooftop solar systems totaling around 100kW in capacity.
Two of the systems–a 33kW array and a 13kW array–were installed on the elephant and baboon enclosures, respectively, while a larger 55kW system was installed on the roof of the Zoo's corporate centre & gift shop. The latter solar system will generate 6,500kWh of energy annually, meeting all of the daytime lighting needs of the building. The centre replaced all of its fluorescent and incandescent bulbs with energy-efficient LEDs back in a 2010 upgrade, incredibly reducing its demand from 22,000kWh per year to 6,200kWh.
The installation of the systems, in combination with energy efficiency upgrades and purchase of carbon offsets, has allowed the Zoo to claim Carbon Neutral status through Low Carbon Australia under the Australian Government's National Carbon Offset Standard.
"Zoos Victoria's certification milestone is part of its commitment to inspire millions of visitors to live more sustainably and protect wildlife and the environment for future generations," said Low Carbon Australia CEO Meg McDonald in a media release (pdf). She noted that Melbourne Zoo's sister complexes–Healesville Sanctuary and the Werribee Open Plains Zoo–had also received carbon neutral certification for similar efforts.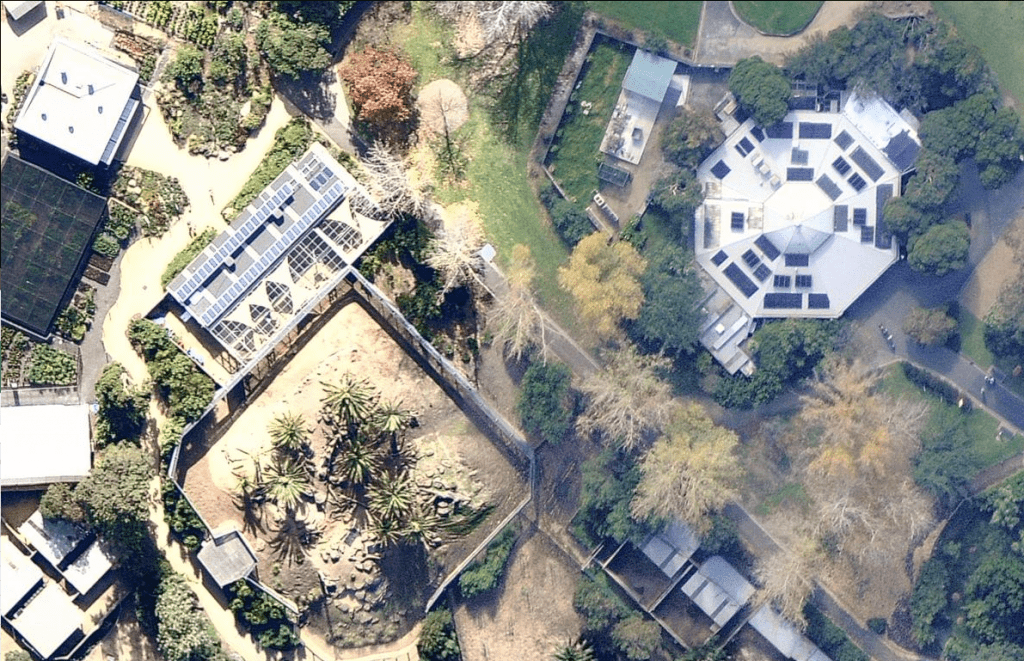 All 3 systems installed at Melbourne Zoo utilised Q-Cells solar panels and Aurora Power-One inverters. The Solar Choice network installer who won the tender admirably overcame a number of OHS considerations and grid connection issues.
Involvement in the Melbourne Zoo's solar project was of particular significance to Solar Choice, which supports conservation efforts for the rarest and least known of the great apes, the bonobo, through the Bonobo Conservation Initiative. The BCI sponsors salaries for conservation trackers at a village called Kokolopori in the heart of the Democratic Republic of Congo.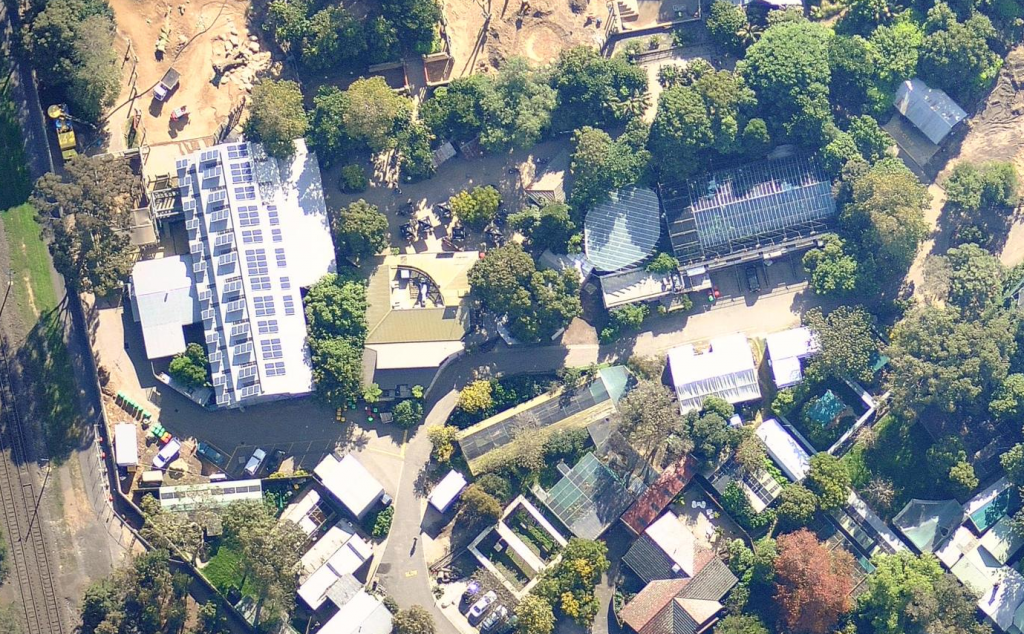 (Click to enlarge)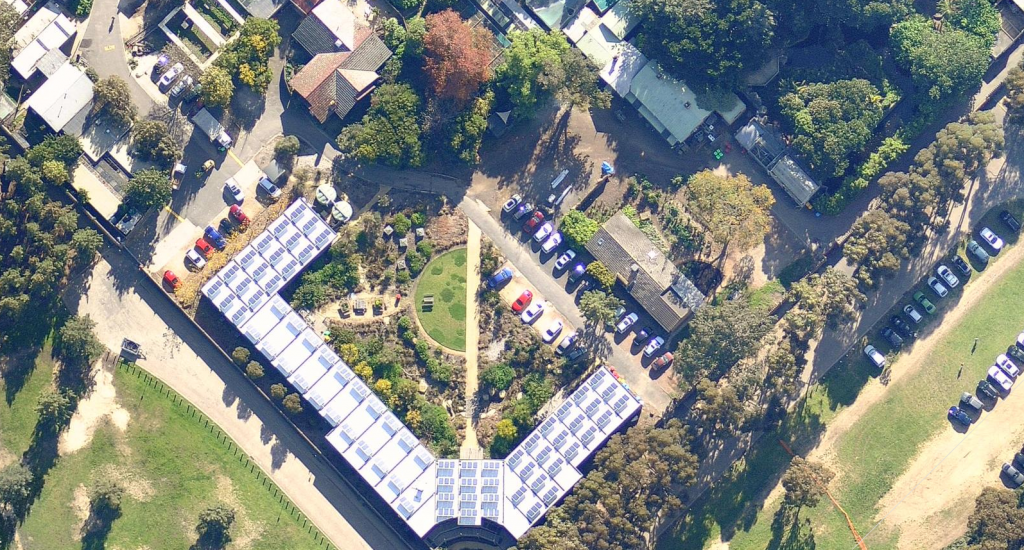 (Click to enlarge)
Top image via Zoo.org.au
© 2014 Solar Choice Pty Ltd