In a move that underscores the Australian Government's commitment to supporting its citizens in managing their energy costs, a new initiative has been launched in partnership with state and territory governments. The Energy Bill Relief Fund promises to provide up to $3 billion in electricity bill relief for eligible households and small businesses.
What Does This Mean for Households?
The relief amount varies across states and territories:
NSW, South Australia, and Tasmania: Households can expect a relief of $500.
Victoria: A relief of $250 is on the cards, along with a one-time $250 direct payment through the 2023 Power Saving Bonus Payment.
Northern Territory: Households will receive a relief of $350.
Queensland: Current recipients of the Electricity Rebate will get $700, while all households will benefit from a $550 relief through the new Cost of Living Rebate.
Western Australia: Current rebate recipients will get an additional $500, and other households will receive $400.
ACT: A relief of $175 is slated for households, with the added advantage of reduced bills thanks to the ACT's large-scale feed-in tariff scheme, which will bring down the average bill by $152.
A Boost for Small Businesses
Small businesses aren't left behind. The Australian Government is offering $325 in bill relief to eligible small businesses across all jurisdictions. The relief amount will differ across states and territories, with some governments providing co-contributions, resulting in a total relief of $650 per customer. The ACT Government, for instance, is reducing electricity tariffs for all households and businesses through its large-scale feed-in tariff scheme, which will provide $75 million in direct bill relief in 2023-24.
In Conclusion
The Energy Bill Relief Fund is a testament to the government's dedication to alleviating the energy costs for its citizens. For those keen on understanding the eligibility criteria, commencement dates, and how the relief applies in each state and territory, it's advisable to visit the official pages of the respective governments.
For our readers who have been considering solar, this relief can be an added incentive to invest in solar panels, further reducing your electricity bills and contributing to a greener Australia.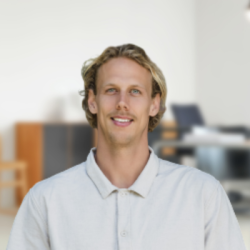 Latest posts by Tom Jackson
(see all)