Hawaii looks set to get the largest infusion of renewable energy and storage capacity in the US island state's history, as the utility considers plans for seven projects that would add a total of 1,055MWh of battery storage and 260MW of PV generating capacity.
The negotiations, between Hawaiian Electric Company and developers, are weighing up long-term contracts on the islands of Oahu, Maui, and Hawaii.
And if approved by the state's Public Utilities Commission, the projects are expected to displace a total of 1.2 million barrels of fossil fuel-equivalent per year.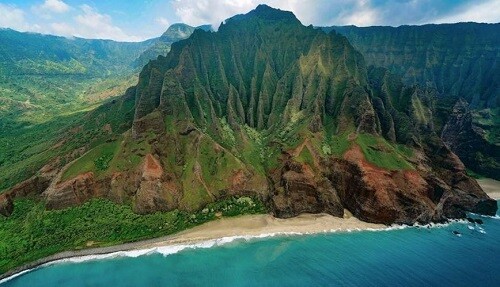 The first, on Oahu, would comprise three projects totalling around 120MW of solar and 515MWh of storage.
On Maui, two projects are under discussion, totalling approximately 75MW of solar and 300MWh of storage.
And on Hawaii Island, two projects are proposed, totalling about 60MW of solar and 240MWh of storage.
"These large-scale solar and battery projects will accelerate our renewable energy drive at some of the lowest prices we've seen to date," said Shelee Kimura, senior vice president of business development and strategic planning for the Hawaiian Electric Company.
"With support from our communities, these projects will reduce our reliance on fossil fuel and cut greenhouse gas emissions while benefitting all with low-cost renewable energy."